COVID-19 aid payment limits raise flags for livestock groups
COVID-19 aid payment limits raise flags for livestock groups
Decision rests with USDA on whether to impose payment limitations on producers of all sizes.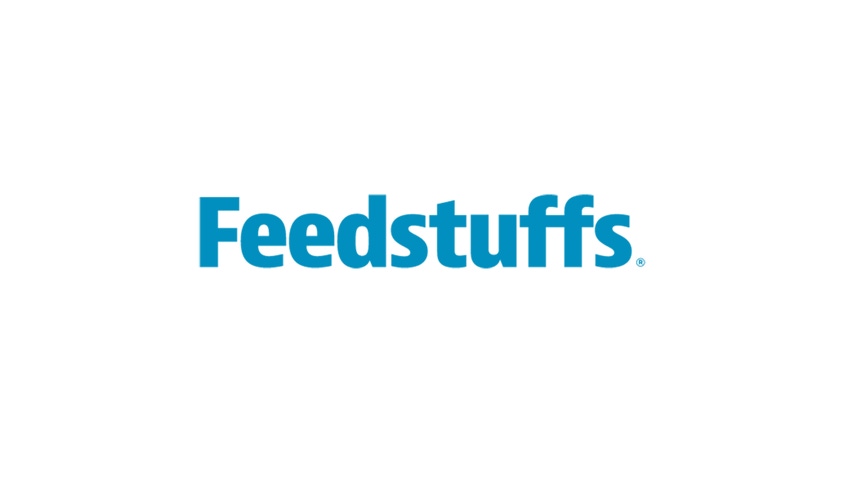 Agriculture Secretary Sonny Perdue rolled out some details of the first wave of government support to deal with COVID-19. However, the U.S. Department of Agriculture continues to work on finalizing details for the Coronavirus Food Assistance Program (CFAP). Livestock groups are encouraging the agency not to include payment limitations in the final rule, which is expected in May.
While many details of the program have yet to be released, initial reports indicate that CFAP will have a payment limit of $125,000 per commodity and $250,000 per producer.
In a letter to the secretary, the National Cattlemen's Beef Assn. (NCBA) warned that the proposed payment limitations will drastically restrict that relief. NCBA's analysis indicates that a cap of $125,000 per commodity would limit payments for cow/calf operations with 505 head or more of cattle, stocker/backgrounder operations with a 781 head inventory and feedyards with 606 head of feeder cattle.
"While on the surface this may seem sufficient, variable operating costs for all inventory remain largely unchanged by COVID-19 market shocks. Furthermore, some cattle raisers also produce other commodities, but others are solely engaged in the business of raising livestock. As such, arbitrary payment limitations should not be instituted on a per-commodity basis or restricted to sole proprietorship entities," the livestock groups wrote to Perdue.
NCBA vice president of government affairs Ethan Lane added, "The low payment cap of $125,000 per commodity will prevent many operations, large and small, from receiving enough assistance to soften this blow. The proposed anticipated loss payment formula for cattle will also leave many producers, including a large percentage of the cow/calf sector, out in the cold. We do not believe this was USDA's intent but recognize we are in uncharted territory for the cattle industry with this type of assistance. As such, we feel it is critical to continue providing feedback from our producers across the country to USDA."
Pork producers have also expressed concerns with the proposed payment limitations. Rachel Gantz, spokeswoman for the National Pork Producers Council (NPPC), said the $1.6 billion in direct pork producer payments do not come close to covering the losses incurred by producers, who are conservatively estimated to lose $5 billion for the remainder of the year.
She said NPPC will urge USDA to remove restrictions on the payments. "Specifically, the $250,000 cap per individual and the $150,000 cap per commodity leaves many of our producers -- those who have made major investments in hogs -- behind and will do long-term damage if not addressed soon to a pork production system that is the envy of the world," she said.
Joseph Kerns, a livestock analyst for Kerns & Associates, said the aid package falls woefully short for commercial hog operations.
He said for a 2,500-sow producer, the payment limit of $250,000 represents about $4 per pig of annualized production at a time when producers are losing in excess of $40 per head and with prospects of the same indefinitely into the future.
"If you are a much-maligned 'big guy' and have 40,000 sows, the government pat on the back represents roughly one-half of a day of operational expenses; you will have chewed through the money by lunchtime," he wrote in a recent commentary for our sister publication National Hog Farmer.
The decision as to whether to apply the payment limitations rests in the hands of USDA. During a media call on Thursday afternoon, Sen. Debbie Stabenow (D., Mich.), who serves as ranking member of the Senate Agriculture Committee, said she was very involved in writing in $9.6 billion for livestock producers in the Coronavirus Aid, Relief & Economic Security (CARES) Act and the importance of offering support to industries that don't fall under the traditional farm safety net. She did reiterate that the payment limitations were broadly supported during the farm bill but also noted that traditional livestock producers do not receive Title 1 support in the farm bill like grain farmers do.
She said the CARES Act provides flexibility on payment limits in this circumstance, as it did with the trade mitigation payments. "We need every part of the farm economy being supported," Stabenow said.
On the House side, at least 125 representatives sent a letter to President Donald Trump urging the elimination of payment limits for livestock, dairy and produce farmers. Rep. Dan Newhouse (R., Wash.) spearheaded the efforts.
"The COVID-19 crisis has caused unprecedented damage to the livestock, dairy and specialty crop industries. Agricultural economists have estimated over $13 billion in harm to the cattle industry and $5 billion to the pork industry due to the pandemic, with many billions more in injury to dairies, fruit, nut and vegetable producers and the horticulture and floriculture industry," the letter noted. "As is true for many other small businesses across the country, this financial harm comes through no fault of these farmers and ranchers, nor is it the result of typical market forces. As such, these relief payments should aim to indemnify as much loss as possible without restrictive payment limitations."
The letter added, "While some farmers and ranchers produce multiple commodities and, therefore, will be eligible for up to the $250,000 total payment limit per individual or entity, many cattle, pork and dairy operations are solely invested in livestock. This common business practice within the cattle, pork and dairy industries of being invested in a single commodity means this payment limit structure will be even more severe for these producers compared to other commodities. Fruit and vegetable producers, by comparison, can have very high costs of production — strawberry producers can invest $30,000 an acre, for example — and, thus, payment limits of this level are too restrictive to meaningfully address the losses many producers are facing."
Subscribe to Our Newsletters
Feedstuffs is the news source for animal agriculture
You May Also Like
---