Congress, NPPC seek ways to support producers euthanizing hogs
Congress, NPPC seek ways to support producers euthanizing hogs
FEMA and USDA help sought on livestock depopulation and disposal of anticipated 10 million hogs in next few months.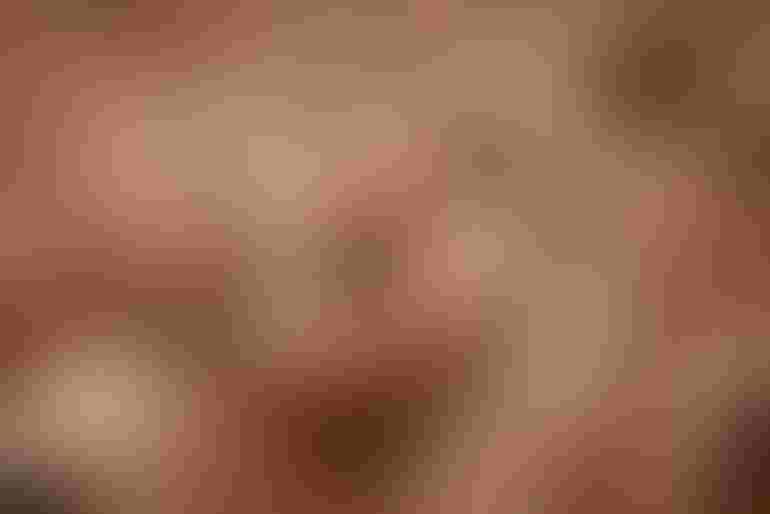 Market hogs needing to be euthanized are anticipated to reach a total of 10.069 million head between the weeks ending April 25 and Sept. 19, 2020, resulting in a severe emotional and financial toll on hog farmers. For support, many hog producers are asking the government to step in following the closure of meat packing plants due to novel coronavirus (COVID-19 ) outbreaks and worker safety concerns.
"The last time we had plant capacity issues was in 1998," Iowa State University economist Dr. Dermot Hayes said. "The problems then were very similar. The [U.S. Department of Agriculture] acted too slowly and with too little money, and we lost an entire generation of hog producers, including two of the largest. Without federal assistance, including compensation for euthanized hogs, we will see further consolidation in the industry."
In a bipartisan letter to President Donald Trump on Friday, House Agriculture Committee chairman Collin Peterson (D., Minn.) urged the Administration to provide guidance on how the Federal Emergency Management Agency (FEMA) can help farmers depopulate and dispose of livestock.
Joining Peterson on the letter is House agriculture livestock and foreign agriculture subcommittee chairman Jim Costa (D., Cal.) and a group of lawmakers representing Minnesota, Illinois, Iowa and South Dakota.
"Even as plants begin to reopen, meat and poultry plants are expected to operate below maximum capacity for the foreseeable future in order to maintain appropriate public health and worker safety precautions, meaning that, unfortunately, depopulation will continue," the lawmakers wrote in the letter, pointing out that plant closures and backups have left producers with few to no alternative options.
Specifically, the lawmakers are requesting that the Administration allow expenses related to livestock depopulation and disposal to be reimbursed under Category B of FEMA's Public Assistance program.
"States have helped farmers through the last several weeks by assisting with orderly and safe disposal, preventing adverse impacts on public health or the environment, but they need help," the letter stated. "FEMA, with the U.S. Department of Agriculture, has been a valued federal partner in responding to animal losses due to other natural disaster, and we should treat COVID-19 no differently."
Illinois' five Republican congressmen, Reps. John Shimkus, Rodney Davis, Mike Bost, Darin LaHood and Adam Kinzinger, recently asked Gov. J.B. Pritzker to apply for FEMA funds to help compensate farmers for euthanasia and disposal. For a state to be eligible for emergency support from FEMA, the governor must make the request.
A bipartisan group of 14 senators also sent a letter to congressional leadership seeking additional USDA funds to assist pork producers who are being forced to depopulate livestock herds because of restaurant and meat processing plant closures during the pandemic. Farmers are facing an animal welfare crisis due to overcrowding and the challenge of providing enough feed and water for each animal.
"The crisis is immediate. Pork producers send to market over 2 million pigs each week. If 20% of processing is idle, that means somewhere around 400,000 animals per week must be disposed of in some manner other than processing. Accordingly, government support is needed in the management of a sensible depopulation of the herd until plant operations stabilize," the senators wrote.
"Given these significant social and economic consequences, we must prioritize funding to indemnify producers who are depopulating herds due to processing plant closures. Assistance is needed for humane euthanization and disposal, which will require the coordination of the human, animal and environmental health communities," the senators continued.
The letter to congressional leaders was signed by Sens. Chuck Grassley (R., Iowa), Tina Smith (D., Minn.), Joni Ernst (R., Iowa), Dick Durbin (D., Ill.), John Hoeven (R., N.D.), Amy Klobuchar (D., Minn.), Deb Fischer (R., Neb.), Gary Peters (D., Mich.), Todd Young (R., Ind.), Ron Wyden (D., Ore.), Mike Rounds (R., S.D.), Ben Sasse (R., Neb.), Josh Hawley (R., Mo.) and Kevin Cramer (R., N.D.).
"U.S. hog farmers are in dire straits and face the tragic need to euthanize animals due to circumstances beyond their control," said National Pork Producers Council (NPPC) president Howard "AV" Roth, a hog farmer from Wauzeka, Wis. "We thank Sens. Grassley, Ernst and Smith for leading efforts to compensate pork producers and help them weather this crisis. Without this and other much-needed assistance, we face consolidation and contraction of a critical farm sector."
In a fact sheet delivered to federal lawmakers detailing the current situation regarding euthanasia, NPPC said 170,000 market-ready hogs per day can't be marketed.
"After two years of losses due to trade retaliation, U.S. hog farmers now face the tragic reality: up to 10 million hogs over the next few months with no place to go," the fact sheet stated.  
NPPC seeks congressional authorization to fund the following USDA programs to address this crisis:
$1.173 billion for the USDA Farm Service Agency's Emergency Assistance for Livestock, Honeybees & Farm-Raised Fish to compensate farmers, retroactive to April 19, 2020, who are not able to market hogs due to plant closures or slowdowns, and

$505 million allocated as: $250 million for USDA's Animal & Plant Health Inspection Service to pay euthanasia/depopulation expenses; $255 million divided between the National Resources Conservation Service and FEMA to facilitate environmentally responsible disposal.
Subscribe to Our Newsletters
Feedstuffs is the news source for animal agriculture
You May Also Like
---