Colorado governor signs cage-free egg bill into law
Colorado governor signs cage-free egg bill into law
World Animal Protection officially withdraws ballot initiative that would have limited space for veal and gestation crates.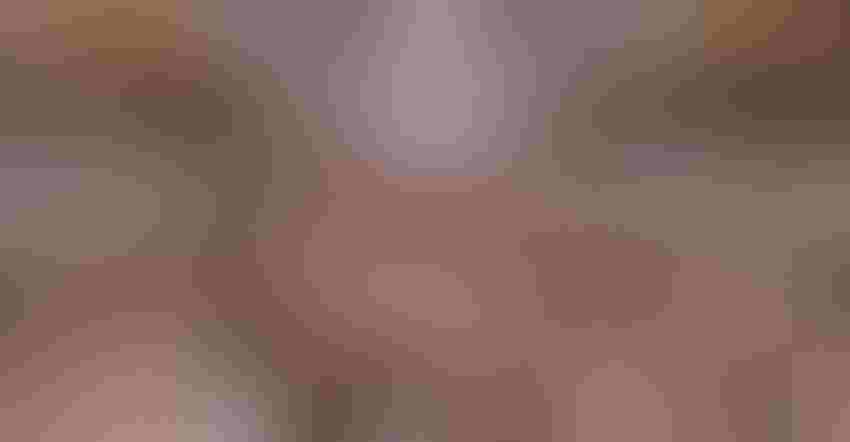 Michigan Allied Poultry Industries
Colorado became the sixth state to require that all eggs sold in the state be from cage-free hens in a bill signed Wednesday by Colorado Gov. Jared Polis. The bill requires all egg-laying hens to have at least 1 sq. ft. of space by Jan. 1, 2023, and to be in cage-free housing by Jan. 1, 2025.
Colorado is home to more than 6 million egg-laying chickens. About 5.5 million hens, mainly from four major egg producers in the state and mostly in Weld County, Colo., currently live in conventional, caged housing. Egg producers estimate that it will cost them about $30 per bird to meet the mandate, totaling about $165 million for the industry in Colorado.
The language of the bill, introduced by Colorado Rep. Dylan Roberts (D.), chair of the Rural Affairs & Agriculture Committee, and state Sen. Kerry Donovan (D.), chair of the Agriculture & Natural Resources Committee, mirrors similar bills introduced or passed into law in other states in recent years. To date, states with cage-free bans include Massachusetts, California, Michigan, Oregon and Washington.
Reports indicate that there was pressure to pass the bill as the New York-based World Animal Protection had threatened a ballot initiative that also included new space requirements for veal calves and gestation crates for pigs.
"In light of this historic advancement from the legislature, World Animal Protection will be officially withdrawing the ballot initiative," Jeanne Turkheimer, communications manager for World Animal Protection, told Feedstuffs in an email.
During a Colorado House Agriculture Committee hearing earlier this year, the Colorado Sun reported that Rep. Jeni Arndt (D.) said she was distressed by the way the group was pushing the proposal, noting, "I am distressed that it's just an open quid pro quo, and also I worry about the precedent we're setting if a special interest group can come from out of state and say, 'If you don't run this legislation, we will.'"
On March 3, 2020, House Bill 20-1343 was introduced in Colorado, with lobbying efforts led by The Humane Society of the United States. The bill bans individual cages for egg-laying chicken, turkey, duck, goose or guinea fowl hens, specifies pen sizes and design and requires "enrichments that allow them to exhibit natural behaviors, including, at a minimum, scratch areas, perches, nest boxes and dust bathing areas."
By 2025, cage-free housing requires at least 1 sq. ft. of usable floor space per hen if the hens have unfettered access to vertical space or one and 0.5 sq. ft. of usable floor space per hen if the hens do not have unfettered access to vertical space.
The bill allows a business to rely upon written certification that the shell egg or egg product did not come from hens that were confined in a manner that conflicts with the bill. It also authorizes the commissioner of agriculture to impose a civil penalty up to $1,000 per violation, makes the commissioner responsible for promulgating rules to implement and enforce the bill and authorizes the commissioner to use a government or private inspection process.
The bill requires shell eggs and egg products to be certified annually as being in compliance. Certification requires an inspection
Josh Balk, vice president of farm animal protection for The Humane Society of the United States, said, "Colorado just took a tremendous step forward in improving the treatment of chickens raised for eggs. The law ensures chickens are free from cage confinement, allowing them to walk and extend their limbs while also providing them with vital enrichments, including dust bathing areas, perches and nest boxes."
Ken Klippen, president of the National Association of Egg Farmers, said Colorado switching to cage-free egg systems will not improve animal welfare or food safety. "It will, however, increase the price to the consumer. The cost to produce cage free is approximately 36% higher than conventional eggs," he said.
Klippen noted that the Coalition for Sustainable Egg Supply found that the total accumulated mortality was highest in a cage-free system (11.5%) due to aggressive pecking and cannibalism, whereas it was 4.7% in "conventional cages." Conventional cages reduce the size of this population and, thus, reduce the stress caused from pecking. Forcing chickens into production systems that increases mortality is less humane, Klippen added.
He also cited previous studies that found food safety concerns, including roundworms and higher Enterobacteriaceae counts on free-range eggs compared to battery caged eggs.
"Forcing chickens into environments that may lead to roundworms in the eggs, or contamination of the eggs is not benefitting the consumers. The same is true when the cost to produce cage-free is approximately 36% greater than conventionally-produced eggs," Klippen added. "This new law is bad for the consumer, the chicken, and the eggs produced from those chickens."
Subscribe to Our Newsletters
Feedstuffs is the news source for animal agriculture
You May Also Like
---