Clarity sought on proposed organic livestock standards
Clarity sought on proposed organic livestock standards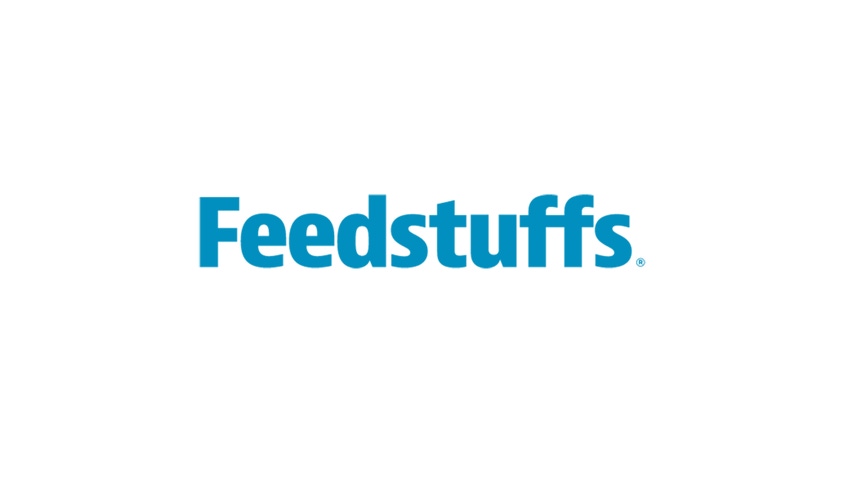 THE comment period has come to a close on the U.S. Department of Agriculture's proposed new animal welfare standards for the National Organic Program. The overall sentiment from major livestock industry groups was less than welcoming, as each provided a rundown of the issues they have with USDA's proposal.
The proposed rule features a number of substantial changes and requirements, including changes pertaining to space and property requirements for animals. Each industry has had time to thoroughly vet the rules and provided in-depth comments on some of their concerns. Here is a brief overview by industry.
Poultry
Perdue Foods has been raising and selling organic broiler chickens since its 2011 acquisition of Coleman Natural Foods and is now the largest certified-organic broiler producer in the U.S. Perdue Farms said it endorses the proposal to give broilers more room inside chicken houses, ensure sufficient pasture space with ready access to the outdoors and require husbandry practices that promote natural behaviors.
"Consumers view USDA Certified Organic as the gold standard in agricultural production, and that includes animal welfare," said Randy Day, Perdue Farms chief operating officer. "As the leading producer of organic chicken, we fully endorsed the National Organic Program's desire to strengthen what it means when products carry the organic seal." Day said the company welcomes the adoption of "uniform and verifiable standards."
In its letter, Perdue also asked that the implementation deadline for additional space be extended from one year to three years to ensure the ongoing availability of organic chicken for consumers while producers expand farm space.
The National Chicken Council (NCC), representing vertically integrated companies that produce and process more than 95% of the chicken marketed in the U.S., expressed concerns with the proposal. According to Dr. Ashley Peterson, NCC senior vice president of scientific and regulatory affairs, the proposed rule imposes "unreasonable costs and requirements of doubtful benefit on organic farmers, presents grave risks to animal health ... and undermines ongoing international efforts to develop poultry welfare standards."
The proposed standards are assumed to increase the mortality rates for laying hens and broiler chickens from 5% to 8% — a 60% increase. Mortality rates are a key indicator of animal welfare and flock health, yet the proposed changes would increase mortality, significantly decreasing bird welfare and farmer economic viability, according to NCC.
NCC also said the proposed rules are in direct opposition to the Animal & Plant Health Inspection Service (APHIS) recommendations for biosecurity, which is especially concerning after the deadly 2015 outbreak of highly pathogenic avian influenza. Under the current proposed rule, a "documented occurrence of a disease in the region or relevant migratory pathway must be present before outdoor access can be restricted," yet definitions of what constitutes a region or documented occurrence are unclear.
Dairy
In 2009, the National Milk Producers Federation (NMPF), with support from Dairy Management Inc., recognized the importance of ensuring consistency in dairy animal care and launched the National Dairy Farmers Assuring Responsible Management (FARM) Program.
The Dairy FARM Program is a national on-farm education, evaluation and verification program designed to help dairy farmers assure high standards in animal care and well-being. The program's animal care guidelines and best practices are the same for organic and conventional dairy farms.
Today, 84 dairy cooperatives and proprietary processors representing nearly 95% of U.S. milk production are enrolled in the FARM Program. NMPF estimates that about 95% of organic milk production is enrolled in the program, and several-thousand on-farm evaluations have been conducted.
In its comments on the rule, NMPF said it believes that the FARM Program assures animal care and well-being in the U.S. dairy industry and that the changes proposed by USDA are unnecessary and duplicative for dairy cattle. NMPF took a very thorough look at the proposed rules and made several suggested changes based on how the FARM Program is already set up and working.
NMPF also suggested changes to the proposed rule's definition for "outdoors" as it prevents the use of shade structure, whether attached to an indoor living space or not, and the group warned that prohibiting the use of a shade structure may lead to animal well-being issues.
NMPF instead suggested that the definition for "outdoors" be "any area in the open air with at least 50% soil (that's) outside a building or shelter where there are no solid walls or solid roof attached to the indoor living space structure. The use of a solid roof structure is allowed if necessary to provide animals means of protection from heat and cold."
The FARM Program standard calls for housing that "allows all age classes of cattle to easily stand up, lie down, adopt normal resting postures and have visual contact with other cattle, without risk of injury." Several outcome-based measures — including body condition score, lameness score, hygiene score and hock and knee score — provide verification of the standard.
NMPF noted in its comments that the proposed standard is not outcome based but prescriptive, requiring dairy cattle to have "sufficient space and freedom to lie down in full lateral recumbence, turn around, stand up, fully stretch their limbs without touching other animals or the sides of the enclosure and express normal patterns of behavior."
"This will allow dairy cattle to defecate and urinate on any part of the stall, soiling bedding and reducing cow cleanliness," NMPF warned. "Additionally, there would need to be substantial redesign in current organic tie-stall and freestall dairy facilities, along with building additional housing to accommodate this standard as written in the proposed rule."
Eggs
According to the United Egg Producers (UEP), a farmer-owned cooperative whose producer-members independently market more than 95% of all eggs produced and sold in the U.S., USDA acknowledges that only 10% of the organic layer flock is owned by farms that already comply with the proposed rule, meaning this rule will significantly increase costs for 90% of the flock, and many operations may not be able to comply with the new requirements due to existing facility construction and land restraints.
UEP strongly urged USDA to reconsider the proposed requirements for outdoor space with respect to both the amount of space required and what counts toward outdoor space. The group also sought changes to the stipulation that outdoor areas must have suitable enrichments to entice the birds to go outdoors.
USDA stated in the proposed rule that 43% of the total organic flock will likely exit organic production if the rule is implemented as written.
"If supply contracts by 43%, one can assume that prices will most certainly rise by an amount equal to or greater than 43%," UEP pointed out in its comments, adding that eggs are characterized by inelastic demand in which demand changes little even with a greater change in prices.
Herbruck's Poultry Ranch, a major Michigan producer of eggs, including organic eggs, said its primary concern with the rule is the proposed outside access standard and the change from the historical approval of porches.
To implement these standards, Herbruck's estimated that its flock population will drop 86% while its cost of production will rise 121%. "This is much greater than the projected average and reflects much of the organic egg production (operations) utilizing aviaries and porches," Greg Herbruck, corporate vice president, wrote.
The original analysis the Office of Management & Budget used to score the impact of the rule relied on 2011 data, but the organic egg industry has seen immense growth, with many larger farms than calculated, making the study out of date.
"There are numerous subsequent reports that put the potential effects today at nearly $500 million. This reflects that the analysis is greatly flawed and the economic impact is significant," Herbruck wrote. "USDA must halt the rule process to get accurate data and update all economic studies."
Herbruck said his egg farm has been a strong supporter of USDA's National Organic Program, but "we fear this rule would effectively 'slam the brakes' on one of the shining success stories in the department."
Pork
The National Pork Producers Council (NPPC) commented on what it views as a number of problems with the proposed welfare rules, which, for the first time, would be codified in federal law and could pose serious challenges to livestock producers.
NPPC, which opposes the new standards, explained that animal welfare is not connected to the concept of "organic," which previously has pertained to foods produced without synthetic fertilizers or pesticides, antibiotics, genetically modified organisms or growth hormones. Some of the proposed standards, such as requiring outdoor access and, for pigs, allowing for rooting behavior, conflict with other tenets of organic production, such as environmental stewardship, NPPC noted.
Consumer confusion about the meaning of organic should not drive rule-making, NPPC noted; rather, consumer education campaigns should address any confusion over industry rules.
NPPC requested that USDA reconsider the proposed animal welfare standards, arguing that, because animal welfare is not germane under the Organic Foods Production Act, USDA does not have clear authority to promulgate such rules.
The group also pointed out that the regulations will have a negative effect on the cost and availability of organic livestock and poultry products, cannot be justified by claims that they will clarify public expectations about organic labels or address an unfair competitive disadvantage facing organic producers, are not science based and present real challenges to protecting animal and public health.
Beef
The National Cattlemen's Beef Assn. (NCBA) said voluntary agency marketing programs — such as the National Organic Program — are not the place to codify animal production practices.
NCBA president Tracy Brunner said NCBA has worked for the past 30 years to develop and improve animal care and handling standards through the Beef Quality Assurance Program. "Rather than set rigid political standards in statute, the Beef Quality Assurance program is driven by experts in animal care using industry-accepted and peer-reviewed sciences to set the program guidelines," Brunner explained.
"Efforts by the USDA to set a secondary animal welfare standard for organic will inevitably mislead consumers into thinking that such arbitrary standards are handled in a manner different from conventionally produced beef," Brunner added. "The cattle industry supports voluntary marketing programs like the organic program, and we have producers who participate in these programs, but consumers need to clearly understand that, regardless of what product they choose to buy, the commitment to safety, quality and animal welfare remains the same."
NCBA asked USDA to withdraw the current proposed rule and work with all producers to draft a rule that provides consumers with choices and producers with marketing opportunities that do not disparage conventional products.
Volume:88 Issue:08
Subscribe to Our Newsletters
Feedstuffs is the news source for animal agriculture
You May Also Like
---