China lifts 13-year ban on U.S. beef
China lifts 13-year ban on U.S. beef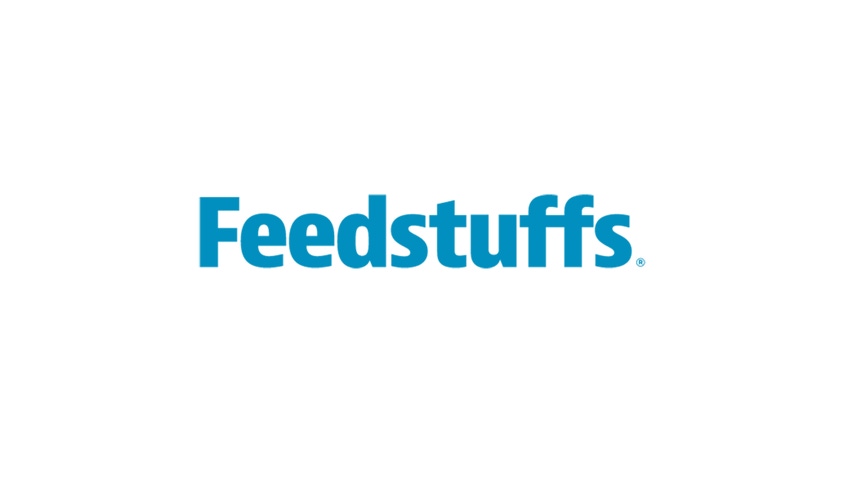 CHINA'S Ministry of Agriculture & General Administration of Quality Supervision, Inspection & Quarantine announced Sept. 22 that the country had lifted a ban on imports of U.S. beef, ending a 13-year moratorium.
While the ban on bone-in and boneless beef from cattle under 30 months old from the U.S. was removed effective immediately, a statement released by the ministry said it has yet to determine the terms of trade.
The ban was initially enacted in 2003 after bovine spongiform encephalopathy was found in Washington state. China announced in 2006 that it would allow some boneless beef products, but imports were never fully resumed.
Agriculture Secretary Tom Vilsack welcomed the announcement, which he said follows a recently concluded review of the U.S. supply system by the ministry.
"This announcement is a critical first step to restore market access for U.S. beef and beef products," he said. "We look forward to prompt engagement by the relevant authorities for further technical discussions on the specific conditions that will allow trade to resume."
The Chinese ministry said authorities will formulate rules on traceability and quarantine for the specified beef products.
U.S. industry stakeholders hailed the decision that came after years of collaboration between industry groups and the U.S. Department of Agriculture.
"The big hurdle for the Ministry of Agriculture to drop its import ban was for China to be convinced that we had an effective means of tracing back to the birth premises for any of the meat that we export to China," said Thad Lively, U.S. Meat Export Federation (USMEF) senior vice president for trade access. "This is not something that we have in place in terms of mandatory animal ID, but we certainly are able to provide that level of assurance to the Chinese. So, the industry came together and agreed that it would be possible to put together a system that would allow us to meet China's requirements."
Philip Seng, president and chief executive officer of USMEF, said while the move was an important first step in the process of resuming beef exports to China, "USMEF understands that China must still negotiate with USDA the conditions that will apply to U.S. beef exports entering this market."
USMEF looks forward to learning more details about the remaining steps necessary for the market to officially open and for U.S. suppliers to begin shipping product, Seng added.
Vilsack said true access to China's beef market — consistent with science-based, international standards for trade — remains a top priority for the U.S.
"The United States produces the highest-quality beef in the world, and China's 1.3 billion consumers are an important market for U.S. producers. The Obama Administration and USDA will continue to press trading partners to eliminate unfair barriers to trade that hamper American farmers and ranchers," he added.
China's Premier Li Keqiang, speaking Sept. 22 at a dinner party organized by the Economic Club of New York, hinted that the ban may soon be lifted. He said the U.S. and China need to further open access to each other in both trade and mutual investment, adding that China is sincere in further opening its market.
"We have completed the quarantine procedures for the import of U.S. beef, and we will soon have imports of beef from the United States," Li said. "China is a large producer of agricultural products and animal husbandry. The U.S. also has very good beef. Why should we deny Chinese customers more choices?"
Kent Bacus, director of international trade for the National Cattlemen's Beef Assn. (NCBA), said "This is a big development, considering it has taken 13 years and a lot of education on the part of the U.S. beef industry not only on the safety but the quality of our product to really help address all of the concerns China has had."
Terms of trade — such as what the U.S. product can or cannot contain or the production methods that can or cannot be used — still have to be negotiated, he explained.
"It's really uncertain yet as to what the final product will look like going into the Chinese market," Bacus said.
As for a timeline, it may be only a matter of months, Bacus said, adding, "This is definitely something that we are going to continue to push and ask our government to make a top priority."
'Tremendous' potential
According to NCBA, the Chinese market holds huge potential, with a growing middle class that's demanding high-quality protein.
"China is already the world's second-largest buyer of beef, and with a growing middle class, the export opportunities for U.S. (cattle producers) are tremendous," Bacus said. "When you look at China's population overall, it's one-fifth of the world's population, with a middle class that's larger than the entire population of the United States."
In 2003, China's imports of beef totaled $15 million (12,000 tons), including $10 million from the U.S. China's imports have risen dramatically in recent years, reaching a record $2.3 billion in 2015. USDA projects that China will surpass Japan as the second-largest beef importer (after the U.S.), with imports estimated at 825,000 tons in 2016.
"This is not only a population that wants protein, but they want beef," Bacus said. "As soon as we're able to get our foot in the door and be able to compete, we have a product that will outcompete all of the other markets that are there."
Market recap
October live cattle futures posted some gains in the month of September after falling to a low of $100.025/cwt. on Sept. 6. Nearby contracts closed at $108.55/cwt. on Sept. 21 but fell to a lower close of $103.825/cwt. by Sept. 27.
September feeder cattle futures were mixed during the month. Nearby contracts closed at $137.30/cwt. on Sept. 1, fell to a low of $130.50/cwt. on Sept. 6 but have since recovered some of the losses, despite closing lower Sept. 27 at $134.825/cwt.
The beef cutouts fell during the past month. Choice closed at $188.22/cwt. on Sept. 27, down from $196.49/cwt. on Aug. 31, while Select closed at $179.58/cwt., down from $189.71/cwt. on Aug. 31.
Lean hog futures had a tough month in September. October contracts started the month higher, closing at $63.325/cwt., but plunged to a new contract low of $51.70/cwt. on Sept. 27.
The wholesale pork cutout finished at $77.57/cwt. on Sept. 27, down only slightly from $78/cwt. on Aug. 31. Loins and hams on Sept. 27 finished at $85.24/cwt. and $56.68/cwt., respectively. Bellies started at $81.17/cwt. and gained during the month, climbing to $105.70/cwt. by Sept. 27.
Hogs delivered to the western Corn Belt closed at $51.42/cwt. on Sept. 27, sharply lower than $60.94/cwt. on Aug. 31.
In the poultry markets, the Georgia dock was $1.1025/lb. on Sept. 27, down only slightly from the Aug. 31 price. Breast meat prices fell to $1.735/lb. Leg quarters were slightly lower at 30.5 cents/lb., while wings increased to $1.515/lb.
Egg prices fell about 20 cents over the past month. Large eggs delivered to the Northeast were 57-61 cents/doz. on Sept. 27, down from 72-76 cents/doz. on Aug. 31. Prices in the Southeast and Midwest were 60-63 cents and 52-55 cents/doz., respectively. Large eggs delivered to California were $1.16/doz., down from $1.37 cents/doz. the prior month.
In the turkey markets, prices for hens and toms were slightly higher than the previous month, at $1.17-1.33/lb. and $1.16-1.42/lb., respectively.
Volume:88 Issue:10
Subscribe to Our Newsletters
Feedstuffs is the news source for animal agriculture
You May Also Like
---