Cattlemen on hand for Trump's tax reform proposal
Cattlemen on hand for Trump's tax reform proposal
Trump's proposed simplification of the tax code and death tax elimination welcomed by those in agriculture.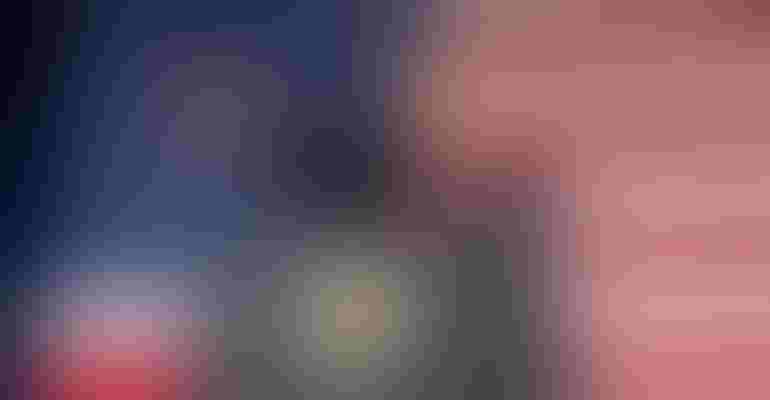 President Donald J. Trump participates in a tax reform kickoff event at the Loren Cook Company, Wednesday, August 30, 2017, in Springfield, Missouri.
Official White House Photo by Joyce N. Boghosian
Leaders from the Missouri Cattlemen's Association (MCA) were present for President Donald Trump's visit to Springfield, Mo., on Aug. 30 where the President held an invitation only engagement to launch his proposed tax reform package. MCA executive vice president Mike Deering said around 20 leaders from the association attended the event.  
"It says a lot about this association to have received a personal invite from the White House to be present for President Trump's launch of his proposed tax plan," said Deering. "We were about 20 of roughly 800 people."
In his speech, Trump said it was a "once-in-a-generation opportunity to deliver tax reform for everyday hardworking Americans." He said he was fully committed to working with Congress and to get this job done. Tax discussions are expected to pick up this fall in Congress.
Trump said his tax plan focuses on a tax code that is simple, fair and easy to understand and eliminates special interest loopholes.  He also called for cutting the corporate tax rate. He also called for lowering taxes for middle-income Americans.
While Deering said he does not know all the details of the tax plan, he said MCA supports reducing the tax burden on Missouri's farm and ranch families and the general public, including businesses.  
"We haven't seen all the details of the tax plan, but we firmly support efforts to reduce the tax burden on Missouri's farm families, small businesses and all individuals," said Deering. "We need people looking to expand their family farms and produce more food for the growing population rather than spending countless hours and a lot of dollars on attorneys and accountants. A simplified tax code will help. The 2.4 million word code we have now isn't cutting it."
Secretary of Agriculture Sonny Perdue expressed support for Trump's tax reform agenda. "Most agricultural operations are, in fact, small businesses, and the time and costs associated with merely complying with the tax code are impeding American prosperity. Farming is a complex enterprise, as even the smallest operations know, so the attention and financial resources that are diverted to handling taxes are an extra barrier to success," Perdue said. 
"We are encouraged by the President's speak and will most certainly be engaged in this process on behalf of the cattle producers of Missouri," said MCA president Butch Meier, who is a full-time cattleman in Jackson, Mo.   
Meier, who also attended the event, said the association will push for an elimination of the death tax and for maintaining the step-up in basis.  
Perdue added, "The Death Tax is one section of the code that is particularly offensive to agriculture, as too many family farms have had to be broken up or sold off to pay the tax bill. The president's tax reform package will be of great benefit to agriculture and help improve rural prosperity."
Subscribe to Our Newsletters
Feedstuffs is the news source for animal agriculture
You May Also Like
---