Cargill, TGI Fridays team up on frozen beef patties
Cargill, TGI Fridays team up on frozen beef patties
Cargill surveyed consumers and found that 99% recognized TGI Fridays brand.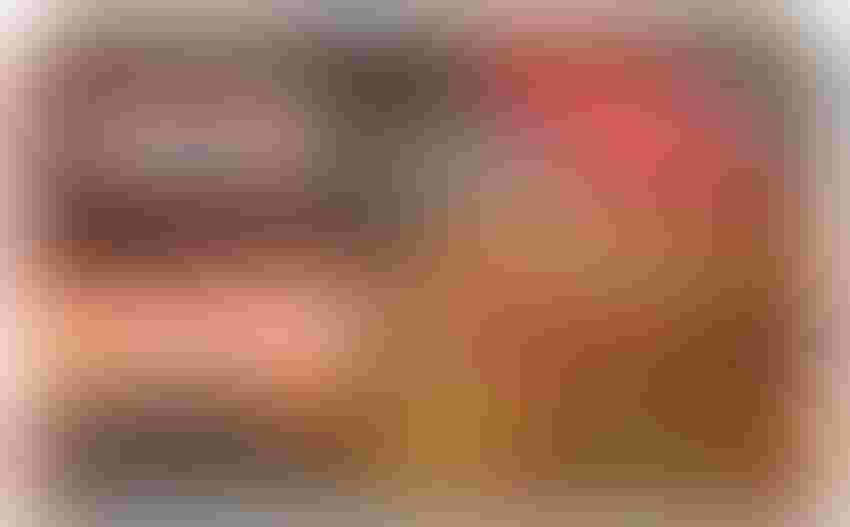 For the first time, Cargill is joining forces with popular restaurant and retail brand TGI Fridays to deliver new retail frozen beef patties packed with craveable flavors. The burgers are available in four flavors, which include proven favorites like bacon cheddar and house-seasoned as well as caramelized onion and jalapeño white cheddar.
The collaboration, driven by growth in the category and backed by consumer insights, will introduce convenient, on-demand protein options for any mealtime need with TGI Fridays.
Through extensive market and consumer research, Cargill recognized that the greatest barrier for consumers to make purchase decisions was the unknown quality and taste of new value-added products.
"This product was created for consumers. We see companies bringing their own brands to the frozen patty space, but our research indicates that consumers are more likely to try brands they can trust," said Deborah Socha, value-added brand manager for Cargill's protein business. "TGI Fridays is a well-known brand with a multi-decade reputation for bold flavor and trusted quality. They absolutely deliver on that."
In fact, Cargill surveyed 530 consumers and found that 99% of respondents recognized the TGI Fridays brand.
"Our brand thrives by sharing the liberating spirit of TGI Fridays with people every day, in every dining environment," said Tres Whitley, TGI Fridays director of supply chain and licensing, strategic sourcing. "The breadth of our retail food offerings brings flavorful recipes to the public in a convenient way. Alongside Cargill, we are helping people easily craft premium burgers at home with an everyday option they can have in their freezers."
Each box includes six frozen beef patties in resealable packaging, so the product offers an easy-to-prepare mealtime option whether making a quick lunch or dinner for the family. On-package tips, designed by Cargill's culinary team, help consumers craft the perfect burger, with suggested pairings, toppings and more to encourage inspired meals without the hassle.
Subscribe to Our Newsletters
Feedstuffs is the news source for animal agriculture
You May Also Like
---