Cargill tackles big challenges, big ideas at World Pork Expo
Cargill tackles big challenges, big ideas at World Pork Expo
Cargill Animal Nutrition will host a pair of business seminars on climate change, technology and the future of pork production.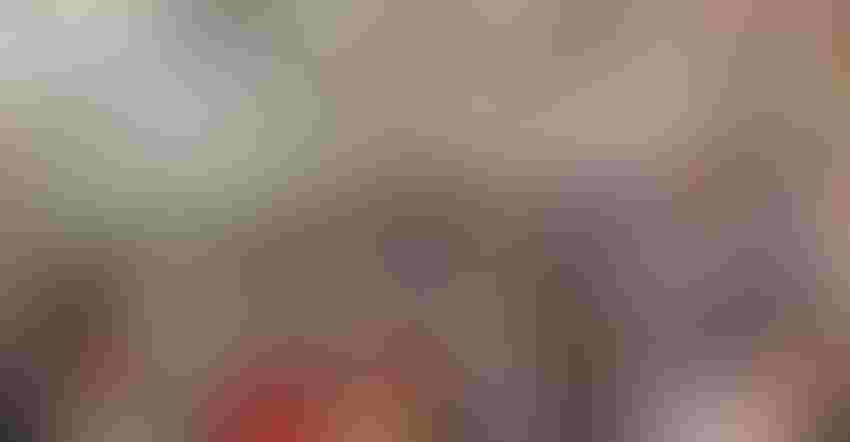 Every year, pork producers deliver millions of tons of safe, nutritious, and delicious pork products to consumers around the world. They are the key to ensuring food security to a global population that is approaching 10 billion.
That big responsibility also means big challenges. From foreign animal disease to volatile markets, labor shortages, and sustainability, the pressures on producers have never been greater.
There are no off-the-rack solutions to these challenges, and that's where the team from Cargill-Provimi comes in. Their team of nutritionists, production specialists, technology leaders, and market experts are here to help you improve performance and profitability in all areas of your pork production system.
Visit Cargill-Provimi at World Pork Expo to see how the company is tackling these big issues for their customers. Some things you'll learn include:
How to gain control of your feed inventory and ordering to ensure consistent delivery of the right feed to the right pigs, at reduced cost.

How the next generation of digital tools work together to give you better knowledge of your pigs, allowing you to quickly make the best decisions that help your system reach its full potential.

The real story of animal agriculture's role in climate change and pork's path to climate neutrality.
Business Seminar #1:  Animal Agriculture's Path to Climate Neutrality
Frank Mitloehner, PhD., has spent years researching and educating folks about the true impact animal agriculture has on climate change. In fact, it is within our reach to achieve climate neutrality in pork production.

Wednesday, June 9, 1:00 – 2:00 p.m.

Varied Industries Building Meeting Room D
Business Seminar #2: Technology and the Future of Pork Production.
From digital nutrition to automation and production intelligence, Provimi, backed by the strength of Cargill, is uniquely positioned to accelerate technologies that deliver real-time, actionable information and efficiency gains. Our panel includes leaders from Cargill's innovation team; Rabobank, a large-scale sow system; and FarmSee, a technology start-up focused on precision livestock monitoring and growth optimization. If you want to see the future of pork production, don't miss this session.

Varied Industries Building Meeting Room D
Demonstration #1: Agriness
Where are the production opportunities and challenges in your system right now? Agriness brings together on-farm records with mobile data collection, data from sensors and other on-farm devices, and legacy systems like ERPs, to an enterprise platform that gives productions a system-wide view of productivity. Through easy-to-use, dynamic reports, data visualization, and root cause analysis tools, users can make decisions that result in real improvements in productivity.

Demonstrations will be held Wednesday and Thursday at 10:00 a.m.
Demonstration #2: Feed Inventory & Feed Ordering
For the first time in the pork industry, the Feed Ordering solution from Cargill, in collaboration with BinSentry, takes the guesswork out of feed ordering with software that processes and organizes information provided by sensors to propose feed order placement. Feed Ordering connects intuitive software from Cargill's Nutrition Cloud and BinSentry's sensor technology with machine vision and cellular communication. Installation is simple with no holes or modification of the feed bin and no hassle maintenance.

Demonstrations will be held Wednesday and Thursday at 2:00 p.m.
Be sure to check out the business seminars on Wednesday, June 9, and the demonstrations Wednesday and Thursday. And visit Cargill any time in the Varied Industries Building, booth V275, to discuss  your system's unique needs.
Subscribe to Our Newsletters
Feedstuffs is the news source for animal agriculture
You May Also Like
---