California Farm Bureau, cattle producers sue FWS
California Farm Bureau, cattle producers sue FWS
Lawsuit challenges frog and toad critical habitat designations set aside in 1.8 million acres in California.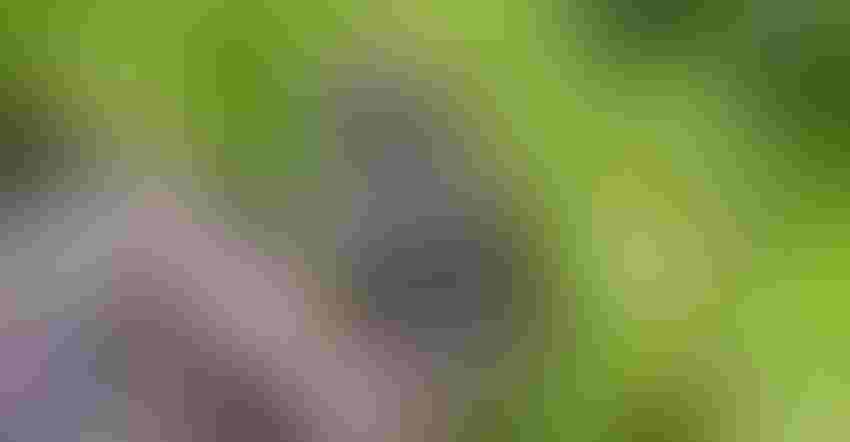 Rob Grasso, National Park Service
Federal officials illegally ignored the economic impacts on small businesses, landowners, agriculture and local governments last year when they set aside 1.8 million acres in central and northern California as "critical habitat" for the Yosemite toad and two yellow-legged frog species in the Sierra Nevada, according to a new lawsuit.
The lawsuit filed July 31 against the U.S. Fish & Wildlife Service (FWS) challenges these sweeping habitat designations because the agency did not comply with the Regulatory Flexibility Act (RFA).  That statute requires comprehensive economic analysis before new federal rules can be imposed that could significantly affect small business and small government entities.
Pacific Legal Foundation (PLF) filed the challenge on behalf of three statewide organizations with members who are affected by the habitat designations: the California Cattlemen's Assn. (CCA), California Farm Bureau Federation (CFBF) and California Wool Growers Assn. (CWGA).
"Bureaucrats imposed these habitat decrees without due regard for their effect on the lives and livelihoods of rural residents," PLF Senior Attorney M. Reed Hopper said. "This willful blindness wasn't just callous; it was illegal, a violation of the Regulatory Flexibility Act."
Hopper explained that the RFA "is meant to balance regulatory goals with the needs of a healthy economy," but agencies like FWS "have been concocting spurious excuses for not complying and refusing to undertake the required economic-impact studies. Our lawsuit aims to end these evasions and put teeth back in the RFA. Victory will benefit not just the victims of the harmful habitat designations that we're challenging but also thousands of landowners, small business owners and employees and municipal organizations across the country."
Restricting land use
Covering terrain in 16 California counties stretching from Tulare and Inyo in the south to Lassen in the north, the designations triggered controversy and objections throughout the region, drawing 20,000 public comments before they were imposed. They will restrict the use of public and private lands for grazing and timber harvesting affecting ranchers, landowners and county agencies, including school districts that derive income from timber production.
"When (FWS) proposed designating critical habitat for these three amphibians, they heard from some ranchers who would have to sell off as much as half of their herd because of forage lost to the designation and others who would be put out of business entirely," CCA president Dave Daley said. "In addition to the severe impact to these ranchers' families, the regulation threatened to devastate local businesses that rely on ranchers' patronage. But the Service ignored those concerns and finalized its proposal anyway. CCA joins this suit to ensure that these permittees can continue their families' proud traditions of ranching, not only supporting the local economy but serving the local environment through the benefits that grazing bestows upon other endangered and threatened species like the California tiger salamander and California red-legged frog."
"The full range of impacts should be considered when federal agencies set aside critical habitat for endangered species," CFBF president Paul Wenger said. "Critical-habitat designations can actually impair a rancher's ability to take various actions that involve federal funding or authorization, including certain conservation efforts. The government should be encouraging efficient and effective ways to benefit species and should fully consider the effects of its actions."
"The U.S. Fish & Wildlife Service failed to properly account for the impacts on California sheep producers in its designation of critical habitat for these species," CWGA executive director Erica Sanko said. "As a result, grazing permits of many sheep ranchers have been placed under increased burdensome regulations and are in danger of being eliminated. The interests of sheep producers were not recognized nor accounted for by the service in its decision, nor were the benefits of sheep grazing, as a land and resource management tool."
PLF president and chief executive officer Steven D. Anderson said PLF "is leading the fight for a balanced, commonsense approach to environmental regulations by insisting that economic concerns must be factored into decisions. This case also highlights PLF's mission to bring the administrative state to heel by reminding unelected regulators that their job is to follow the law, not to invent pretexts for ignoring it."
The case -- California Cattlemen's Association et al. vs. U.S. Fish & Wildlife Service -- challenges the critical habitat designations for the Sierra Nevada yellow-legged frog, the northern population of the mountain yellow-legged frog and the Yosemite toad. The counties included in the habitat designations are: Alpine, Amador, Calaveras, El Dorado, Fresno, Inyo, Lassen, Madera, Mariposa, Mono, Nevada, Placer, Plumas, Sierra, Tulare and Tuolumne. More information, including the complaint and an explanatory blog post, may be found at www.pacificlegal.org/habitat.
Subscribe to Our Newsletters
Feedstuffs is the news source for animal agriculture
You May Also Like
---