California dairy groups file emergency price increase petition
California dairy groups file emergency price increase petition
Los Banos processing facility closing due to decreased volumes and costs.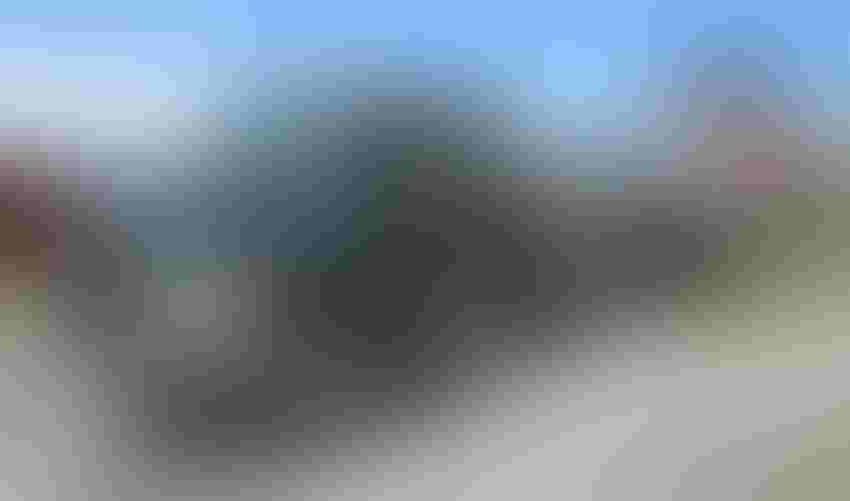 Western United Dairymen (WUD) and the California Dairy Campaign recently filed a petition with the California Department of Food & Agriculture (CDFA) requesting an emergency hearing to consider an approximately 35 cents/cwt. milk price increase to Class 1, 2, 3, 4a and 4b for a period of one year to help struggling dairy families in the state.
"California dairy families have suffered severe economic hardship in the past three years. Many have gone out of business or acquired massive debt on top of eroded equity," WUD noted. "The significant negative margins witnessed every quarter since January 2015 have placed many producers in a dire financial situation."
The group said there was a modest recovery in 2017 but added that the improvements were "short lived and not significant enough to allow for positive margins."
According to CDFA's cost of production data, the smallest loss recorded in the past three years was 23 cents/cwt. of milk produced during the first quarter of 2017.
WUD said 2017 ended on a sour note, with an estimated overbase price reaching the lowest level since June 2016 -- and the outlook for 2018 is less pleasant.
"As we start 2018, producers are facing an even lower overbase price, with current commodity prices yielding an overbase of $13.29/cwt. for January," the group said, adding that prices have the potential to fall below $13/cwt. In fact, it said the first-quarter 2018 price forecast is set to be 12% below the last quarter of 2017.
"Compared to the latest cost of production of $18/cwt. released by the CDFA (third quarter of 2017), this clearly illustrates how the price of milk will be insufficient to cover costs," WUD said.
California currently operates under its own state-based order that establishes the price milk processors pay based on the dairy products they make, but this may change soon, as California has been trying to join the federal milk marketing order (FMMO).
WUD said while the federal hearing has been held, the U.S. Department of Agriculture has not released its final decision. Even after a decision made, however, a referendum process will follow that will likely take a few months. After that, an implementation period will occur if the vote is in favor of the change, the group explained.
"Until then, we cannot sit idly while more dairy farms go out of business in the state," WUD said.
Year-over-over year milk production in California was down 1.1% in November, while U.S. output increased by 1%, WUD noted.
"This is not a recent pattern: California's milk production declined in 32 of the past 36 months. California dairy families clearly need additional revenues, and we believe the CDFA should provide pricing assistance while we await USDA's final decision," WUD said.
Processing facility closing
In addition to the many dairy farms leaving the state or exiting the business completely, dairy processing facilities have also suffered as they struggle to fill capacity. One of the latest casualties is California Dairies Inc. (CDI), which announced last week that it will cease operations at its Los Banos, Cal., manufacturing facility on March 17, 2018. The closure will affect approximately 63 employees.
In conjunction with the closure, CDI said it will exit the cream cheese and Neufchatel business, which was served solely by the Los Banos facility. CDI will continue to operate its five other manufacturing facilities, and no other product segments will be affected.
"We deeply regret the impact this decision will have on our Los Banos employees and the community, and are committed to supporting our employees through this transition," CDI chief executive officer Andrei Mikhalevsky said. "The Los Banos plant has been a valued facility with a long history that has served California dairies and its members well. Unfortunately, the declining volume of milk in California is affecting the entire dairy industry, and CDI is not immune. These reduced milk volumes, combined with the high cost of operating our Los Banos facility, are the sole drivers behind the decision. This decision is in no way a reflection on the hard work of our talented employees in Los Banos or the high-quality products they have produced."
The Los Banos facility will ramp down operations over a 60-day period. CDI said it will be working closely with the affected employees to assist them and their families with this transition. CDI will also work with existing customers to enable a smooth transition in the areas of finished goods supply, packaging inventories and, where feasible, forward pack of finished goods.
The Los Banos manufacturing facility has been in operation since 1925, when it was first operated as part of San Joaquin Valley Dairymen before merging with Danish Creamery and California Milk Producers in 1999 to become CDI.
See "California Squeezing the Life out of Its Dairy Industry" in the Jan. 15, 2018, issue of Feedstuffs for an in-depth look at this situation.
Subscribe to Our Newsletters
Feedstuffs is the news source for animal agriculture
You May Also Like
---