Bill hopes to reverse declining milk consumption in schools
Bill hopes to reverse declining milk consumption in schools
Nation's two leading dairy organizations applaud introduction of School Milk Nutrition Act of 2017.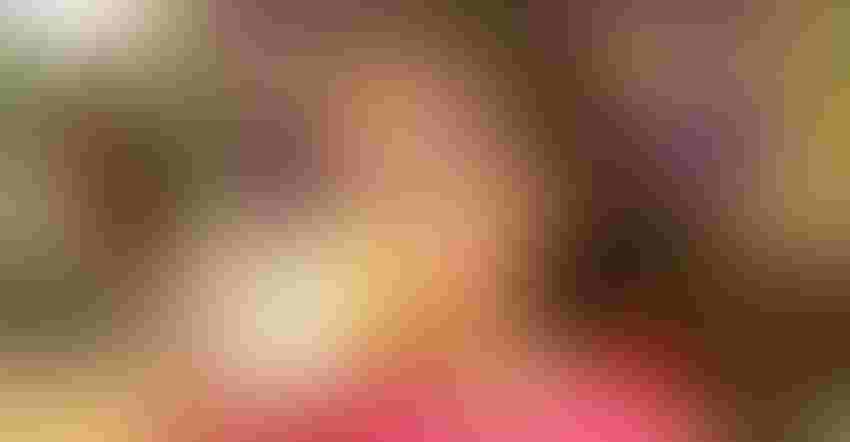 A bipartisan bill introduced in the House Tuesday looks to help reverse the decline of milk consumption in schools.
The School Milk Nutrition Act of 2017, introduced by Reps. G.T. Thompson (R., Pa.) and Joe Courtney (D., Conn.), would allow schools to offer low-fat and fat-free milk, including flavored milk with no more than 150 calories per 8 oz. serving, to participants in the federal school lunch and breakfast programs. The bill allows individual schools and school districts to determine which milkfat varieties to offer their students.
The bipartisan bill recognizes the importance of milk to the health and well-being of school children. It also works to improve the variety and availability of milk offered in schools, which was supported by U.S. Department of Agriculture Secretary Sonny Perdue earlier this year. In May, Perdue directed USDA to begin the process of allowing schools to serve 1% flavored milk through the school meal programs.
"Milk is the number-one source of nine essential nutrients in many young American's diets and provides many significant health benefits," Thompson said. "By allowing children more milk options – including flavored milk – it is my hope that we will witness consumption return to their historic levels and that kids will again be able to enjoy milk. I am certainly encouraged by the Agriculture Secretary Perdue's support."
The International Dairy Foods Assn. and the National Milk Producers Federation (NMPF) strongly support the bill and encouraged Congress to pass it. Once enacted, the bill would make permanent the administrative changes in the school lunch program that USDA proposed earlier this year.
"Congressmen Thompson and Courtney recognize the nutritional role that milk plays in helping school-aged children grow and develop to their full potential," IDFA president and chief executive officer Dr. Michael Dykes said. "We appreciate their steadfast commitment to reverse declining milk consumption by allowing schools to give kids access to a variety of milk options, including the flavored milks they love."
The legislation includes a pilot program to test strategies schools can use to increase the consumption of fluid milk. This could include ways to make milk more attractive and available to students, such as by improved refrigeration, packaging and merchandising.
"Milk is the number-one source of nine essential vitamins and minerals in children's diets, and when its consumption drops, the overall nutritional intake of America's kids is jeopardized," said Jim Mulhern, president and CEO of NMPF. He pointed out that in just the first two years after low-fat flavored milk was removed from the school lunch program, 1.1 million fewer school students drank milk with their lunch.
The act also includes a provision to allow participants in the Special Supplemental Nutrition Program for Women, Infants & Children, known as WIC, to have access to reduced-fat milk for themselves and their children.
"Expanding options for WIC participants will encourage mothers to help their young children grow up strong and healthy," Dykes said.
"When kids don't drink milk, it's extremely difficult for them to get sufficient amounts of three of the four major nutrients most lacking in children's diets: calcium, potassium and vitamin D," Mulhern explained. "This legislation addresses that shortcoming both in schools and in the WIC program."
The bill also allows milk to be sold in the same age-appropriate container sizes as competing beverages. It also eliminates unnecessary and cumbersome paperwork for schools that wish to offer students more variety.
Subscribe to Our Newsletters
Feedstuffs is the news source for animal agriculture
You May Also Like
---