Beef, pork on opposite ends
Beef, pork on opposite ends
Large supply pressuring hog prices, while tight supply continues to support beef prices.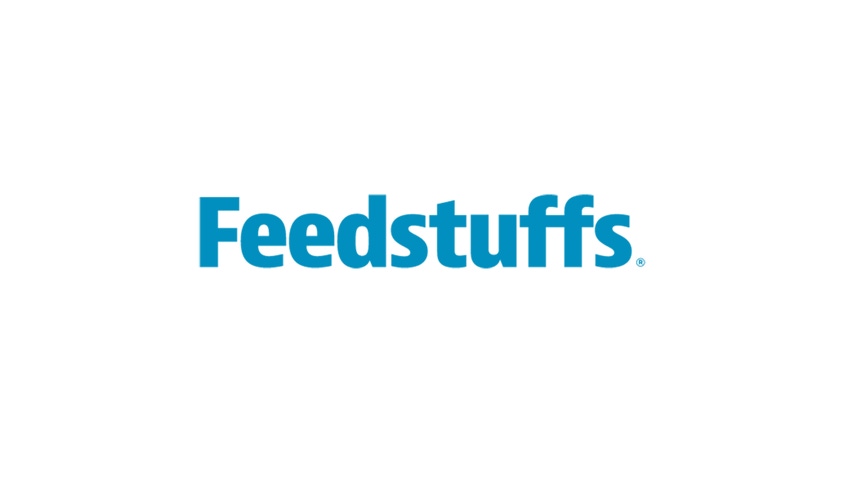 TYPICALLY, pork cutout prices increase in late June, but a large supply seems to be limiting the increase this year, according to Len Steiner and Steve Meyer in the "Daily Livestock Report."
"A number of items that normally support the cutout at this time of year have failed to generate much upward momentum," they noted.
The loin cutout last Thursday was quoted at $93.06/cwt., which was higher than the previous close but still was approximately $9/cwt. lower than where it was on May 21.
Omitting 2014 numbers due to the porcine epidemic diarrhea virus (PEDV) outbreak, Steiner and Meyer said in 2012 and 2013, the loin cutout gained about $20/cwt. between late May and June 30 due to Fourth of July promotions. This year, however, they said promotions aren't supporting loins.
"This could be because of weaker consumer demand. It may also indicate that supplies simply are too large, and thus, lower prices are required to clear the market," they said.
Going into July, Steiner and Meyer said they expect hog slaughter to ease to somewhere in the 2 million head-per-week range. Additionally, they said hog weights should continue to decline as summer weather starts taking a toll on animal performance.
"Note that we are saying 'should.' There is risk associated with these estimates, and the latest slaughter numbers have been a bit on the high end of forecasts," they noted. "Exports remain a key wild card, and weak ham values are a warning sign that Mexico purchases may have slowed down."
For now, however, Steiner and Meyer said pork supplies appear to be burdensome, especially for items that carry a large portion of the cutout such as loins and hams. As a result, futures markets have sold deferred contracts aggressively, anticipating even larger supplies coming to market later this year, they said.
As of right now, PEDV hasn't been an issue, but that could change in the fall, Steiner and Meyer noted. If cases start to crop up, they said risk premiums will likely return for late-spring and summer 2016 futures.
However, "we are still a few months before markets focus on that topic. For now, markets remain concerned about current pipeline supplies and the ability of domestic consumers to absorb the additional supply."
Tight cattle supply
The cattle markets are on the opposite end of the spectrum as packers have had to reduce slaughter rates because of a low supply. U.S. Department of Agriculture data showed weekly slaughter at 433,000 head of cattle on June 18 -- 9.4% below the same period last year.
Steiner and Meyer said the July 4 weekend is around the corner and should be the time when retailers aggressively look for ground beef and steaks. However, they said it is somewhat worrying that the price of grinding beef items, both 50CL fat trim and 90CL beef, has failed to generate much momentum despite the recent sharp declines in slaughter.
"As with pork, beef exports will play a critical role," they explained. "Demand from some Asian markets appears to have slowed down, and this has further dented packer returns and their ability to bid on cattle."
USDA's latest "Livestock, Dairy & Poultry Outlook" noted that falling beef prices and improved pasture conditions will likely intensify cattle producers' summer grazing intentions.
"Improved pasture conditions will provide forage for the already low cow numbers, and fewer cows will be slaughtered," the outlook notes. "Improved pasture conditions will also provide a longer grazing season for feeder cattle, which will leave fewer cattle for placement in feedlots until the end of the grazing season this fall."
Cattle producers are also culling fewer cows due to improved pasture prospects for this spring and the early part of the summer, USDA said, which likely means fewer cows will be going to slaughter until the fall culling season starts (Figure).
"The paucity of cows for slaughter this spring, summer and early fall will likely have implications for supplies of processing beef and ground beef production through summer 2015," the report explains.
USDA predicted cow slaughter in the first half of 2015 to be down 6% from the first half of 2014.
Additionally, USDA said heifers are more likely to be retained for breeding due to improvements in pasture conditions, which will leave feeder cattle in even shorter supply for placement on feed later.
USDA said falling prices for feeder cattle and beef have led to negative cattle feeding and beef packer margins as consumers appear to be backing away from beef at its recent record prices.
"Historically small cattle inventory numbers continue to support high beef prices in 2015, but at least in the short term, increasing import volumes of processing beef and heavy carcass weights have moderated wholesale boxed beef prices," USDA noted.
After topping $260/cwt. in May, the weekly Choice cutout value has declined and was trading at around $250/cwt. as of the week ending June 5.
"The current declining price trend could motivate cattle feeders to return to their behavior of withholding cattle from the market as they continue feeding cattle to heavier weights 'until prices move higher' -- a strategy that has sometimes worked in the past," USDA said.
Urner Barry and Bloomberg surveys recently revealed that analysts expected modestly higher cattle on feed numbers for USDA's June 19 "Cattle on Feed" report. While analysts anticipated an ongoing reduction in the number of cattle entering feedlots, they predicted that USDA would increase its estimate of cattle on feed by 0.9% compared to last year.
Market recap
June live cattle futures moved lower last week. Despite closing higher last Monday at $152.175/cwt., nearby contracts fell throughout the week to finish at $150.425/cwt. on Thursday.
August feeder cattle futures closed higher last Monday and Tuesday at $223.90/cwt. and $224.85/cwt., respectively, but closed lower on Thursday at $221.93/cwt.
The Choice and Select beef cutouts were higher last week, closing on Thursday at $250.83/cwt. and $244.73/cwt., respectively.
July lean hog contracts continued a downward trend last week. Nearby contracts closed lower last Monday at $77.20/cwt.; however, prices made a slight recovery to close at $78.02/cwt. on Thursday.
Hogs delivered to the western Corn Belt last Thursday were reported at $76.35/cwt., falling from $78.09/cwt. the previous week.
Pork cutout values were lower last week. Wholesale pork cutouts finished lower last Thursday at $83.94/cwt., a decline from the previous week's close of $86.50/cwt. Loins continued to fall, finishing lower last Thursday at $93.06/cwt., a $5.00 decrease from the previous week's close of $98.06/cwt. Hams finished lower last Thursday at $60.35/cwt. but were higher than the prior week's close of $58.42/cwt. Pork bellies finished lower at $107.32/cwt. but were higher than the prior week's $105.61/cwt.
In the poultry markets, the Georgia dock increased 0.25 cent to $1.16/lb. last Wednesday. Breast meat was lower at $1.945/lb., while leg quarters and wings were unchanged at 46 cents/lb. and $1.67/lb., respectively, on Wednesday.
According to USDA, California and regional egg prices were steady last week, with a lower to sharply lower undertone. Supplies were in a full range of light to heavy, whereas they are usually moderate to heavy.
Egg prices eased last week after the impact of avian influenza caused prices to spike in recent weeks.
Large eggs were $2.25-2.29/doz. delivered to the Northeast, a decrease from $2.40-2.44/doz. the previous week. Eggs delivered to the Southeast were $2.37-2.40/doz., down from $2.45-2.48/doz. the prior week. Eggs delivered to the Midwest were $2.31-2.34/doz., down from $2.43-2.46/doz. the prior week. Large eggs delivered to California were at $3.02/doz., down from $3.14/doz. the week before.
The turkey markets were steady to firm last week, with offering prices trending light on light to fair demand. Prices for hens increased to $1.12-1.14/lb., while toms were unchanged from the week before at $1.12-1.25/lb.
Volume:87 Issue:24
Subscribe to Our Newsletters
Feedstuffs is the news source for animal agriculture
You May Also Like
---