Beef, pork exports show positive growth all around the globe
Beef, pork exports show positive growth all around the globe
Maximizing value of carcass key to growth.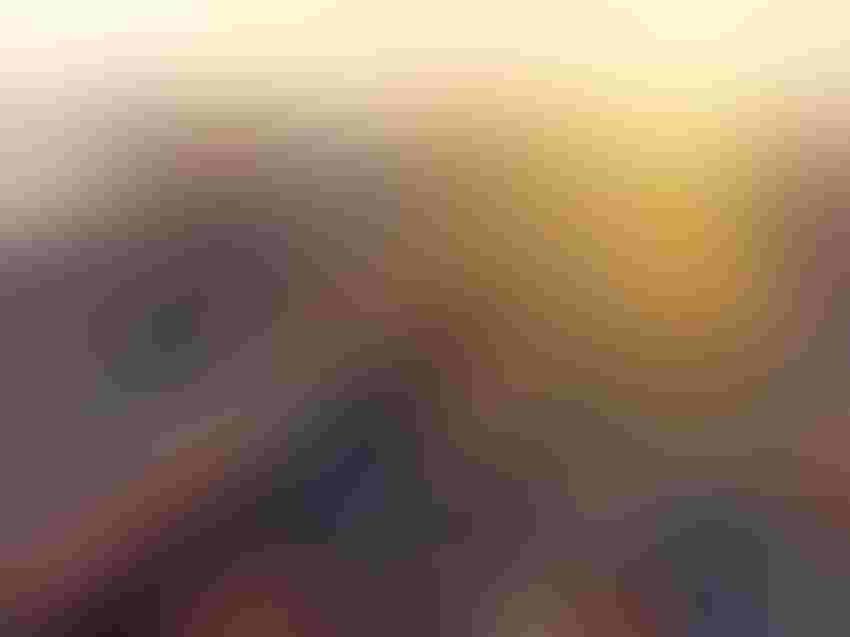 wissanu01/iStock/Thinkstock.
U.S. Meat Export Federation (USMEF) leadership recently highlighted the numerous 2017 global meat promotion successes during its Strategic Planning Conference held last week in Tucson, Ariz.
"When we take look at 2017, I think we are very pleased with the results that we've been able to achieve," Phil Seng, USMEF chief executive officer, told attendees. In fact, he touted that the U.S. is up about 9% on pork export volumes and about 10% on beef export volumes.
"With these double-digit increases from year to year, it's very clear that the international marketplace, and the international component to the industry, is actually pulling its weight, because our exports are growing at least double to almost three times faster than our production," Seng said. "So, this continues to be a very profitable center for the entire industry."
In regard to beef exports, Seng said the U.S. is up about 23% in beef volume to Japan and up about 8% to South Korea. He added that there have also been some positive developments in Korea. The Hong Kong/China area is up 15%, but there has also been notable growth in South America, exports to which rose 20% compared to last year. Exports to Africa are significantly higher, up 95%, which Seng said has been driven primarily by South Africa. "Today, South Africa has become our number-four liver market."
With pork, Seng said the market has always been a challenge, to some degree.
Export volume to Mexico is up 18%, but Seng warned that these levels are "getting right at a threshold that is concerning, because there is talk in Mexico about some ramifications that could result from that growth." He explained, "We're watching Mexico, because quietly, it's become our number-one volume destination. It's a very important market for us, and it's a growing market for us."
Seng also noted that the Korean market has performed very well, with exports to the country up 27%, while export volume to South America is up 96%.
The Carribbean, Association of Southeast Asian Nations and even Taiwan have become very good for the U.S. as well, he added.
USMEF president Dan Halstrom emphasized that a key strategy inherent to USMEF's methodology around the world is trying to maximize the value of the carcass. "Putting the right cut in the right market to maximize value is not only inherent in our DNA, but a lot of our export members are focused on this as well," he said.
Halstrom mentioned a couple of emerging markets, including South America, as examples of this methodology.
On the beef side, there is tremendous growth in the region, particularly in Chile, Peru and Colombia, he said. "Peru is a huge beef variety beef market, with a lot of tripe and hearts," he added.
On the pork side, Halstrom said Colombia has had huge growth, up 85%. This growth, he said, is a combination of seven or eight different items, including boneless picnics, hams, ribs and variety meats.
"Really putting the right cut in the right market is what we are focused on to maximize value," he said.
Halstrom said USMEF has been working extensively in Africa over the past four years, and "we are starting to see demand emerge down there, albeit it's small at the moment, but the pace of growth is very fast."
This year, double the volume of beef has gone to Africa compared to a year ago, primarily as livers and kidneys. On the pork side, Halstrom said product has been primarily primal cuts for further processing.
"My point is, the more demand you can create globally for these products, the more you can force the cutout higher, which eventually translates into a better prognosis for the live price," he explained.
Joel Haggard, USMEF senior vice president for the Asia Pacific, provided a detailed overview of current market conditions and opportunities in China, which is a mainstay market for U.S. pork and recently reopened to U.S. beef.
China's pork imports from all suppliers have trended lower in 2017 as a result of a rebound in domestic pork production. While this is not unusual for China, Haggard cautioned that the current upward trend in production may be more sustainable than in the past because of a shift away from small, backyard producers to more modern, larger-scale production facilities.
"China realizes it needs to provide greater information to its producers in order to smooth out the hog cycle," Haggard explained. "So, China is working on that, and they're promoting larger-scale enterprises."
After an absence of more than 13 years, China officially reopened to U.S. beef on June 12, although the first significant shipments didn't began until July. Haggard reported that USMEF's first large promotional event for U.S. beef – a three-city "roadshow" in late September that attracted hundreds of qualified buyers and about 20 U.S. exporting companies – was very successful in showcasing the unique attributes of U.S. beef. He noted, however, that with only a small percentage of U.S. beef currently meeting China's import requirements, it will take time for U.S. beef to gain a foothold in this promising market.
"I have confidence in U.S. beef's opportunities in China, but let's not forget how long it took in some of these other countries," Haggard noted. "We started from nowhere in Japan and Korea, selling a few-thousand tons, and faced a similar challenge in Taiwan. We're going to make this work in China, but you'll have to be patient. It's not going to take months; it's going to take years."
Conference attendees also learned how the evolution of shopping and dining habits in key international markets is playing a major role in determining USMEF's strategies for promoting U.S. red meat. From slow-cooker recipe ideas in Mexico to employee cooking demonstrations held in Japanese workplaces to specially packaged processed meat snacks for in South Korea, USMEF staff members are constantly adapting to meet the needs of food companies that serve consumers in these countries.
"Consumers around the globe are the end users of our products, and they play into the decisions we make about programs to increase demand for U.S. beef, pork and lamb," explained USMEF assistant vice president for international marketing and programs Greg Hanes, who moderated a panel discussion titled "Global Consumer Attitudes & Trends."
Members of the panel included Taz Hijikata, USMEF senior manager for consumer affairs in Japan; Gerardo Rodriguez, USMEF director of marketing and trade development in Mexico, Central America and the Dominican Republic, and Jihae Yang, USMEF director in South Korea.
Hijikata noted that Japanese consumers spend more time and money on meals than consumers in most countries. She also pointed out that there is a growing preference for red meat as the main source of protein in those meals.
"For young people and families, we have promoted thick cuts for American barbecue," Hijikata said. "This concept has become very popular with both consumers and the retailers that are able to trim labor costs because there is less slicing required at the stores."
For the aging population in Japan, USMEF has offered educational information about the need to eat more protein to live healthier. "More and more, the protein source is becoming red meat," Hijikata said. "This is something we've really paid attention to, and we are working to take advantage of the desire for more protein by this age group."
Hijikata also highlighted the recent increase in tourism in Japan, which has benefited the country's foodservice sector.
Speaking on the Mexican market, Rodriguez said USMEF is developing new cooking methods that use a wider variety of cuts, with the goal of changing the way consumers think. "They are used to traditional cooking using traditional cuts," he said. "We think by giving them new ideas, it will help ensure demand continues to grow."
Rodriguez described an ongoing promotion by USMEF that features slow cookers sold with recipe cards inside them. The recipes are for dishes many people in Mexico have not tried as an effort to entice consumers to break free of traditional cooking and explore new concepts.
Another method of cooking that continues to be popular in Mexico – and a method that bodes well for U.S. red meat – is grilling. "Grilling is something that Mexican consumers are committed to, because it's an opportunity to gather with family, gather with friends, and enjoy a great meal," Rodriguez said.
Yang discussed changing social behaviors in Korea, including a younger generation that appears to prefer dining alone. Convenience has become a priority for food companies, which are offering more ready-to-eat meals.
Meanwhile, e-commerce platforms continue to grow as more and more Koreans purchase food items – including meat – online.
Retailers are trending toward thicker cuts in their meat departments, and steak has never been more popular among Koreans, Yang noted. "Grocerants" – where consumers can purchase a cut of meat and then pay a few extra dollars to have it cooked in the store – are competing with e-commerce for the convenience-minded consumer in Korea.
Korea's Millennial generation appears to be attracted to the growing assortment of protein-based snack foods, many of which are made with processed meats. "This is a developing product that shows great potential for U.S. beef and pork," Yang said.
Korea's rapidly growing food truck craze has increased demand for chilled U.S. beef, Yang added.
"Korea has become more geared toward fast and convenient meals, yet consumers still want quality," Yang noted. "There is a lot of opportunity for U.S. beef and pork, and the products are being utilized in many, many ways."
Subscribe to Our Newsletters
Feedstuffs is the news source for animal agriculture
You May Also Like
---