Beef, pork COOL debate resurfaces
Beef, pork COOL debate resurfaces
Sen. Tester introduces resolution to reestablish COOL for beef and pork, and South Dakota senators advance Truth in Labeling bill.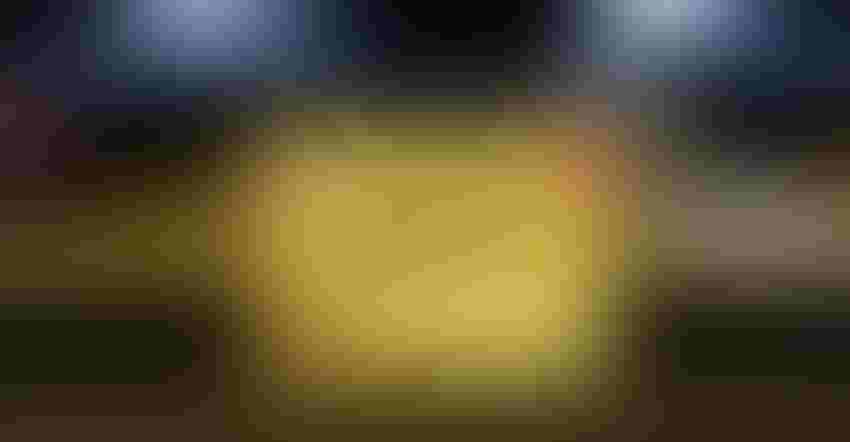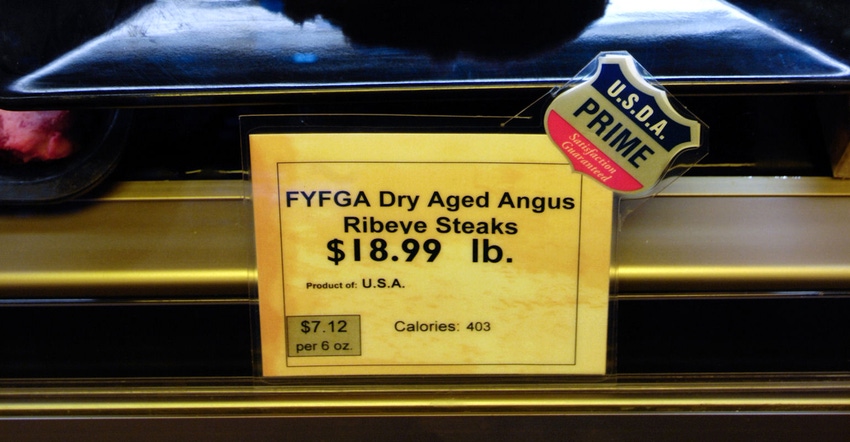 LABEL FIX COMING: USDA undertaking rulemaking to address mislabeling of meat with Product of USA label if foreign meat is used.
USDA
It was 2015 when mandatory country-of-origin labeling (COOL) for beef and pork meat products was overturned after finding the law in violation of World Trade Organization rules. Now, members of the Senate hope to revive the rule and advance efforts to clarify what can be labeled as a product of the U.S.
U.S. Sen. Jon Tester (D., Mont.) introduced a resolution supporting the reestablishment of a COOL program for beef and pork. His resolution stated that foreign commodities, like beef and pork, are misleadingly labeled ''Product of U.S.A.'' if they are processed or packed in the U.S. His resolution added that technological advancements make it possible to accurately and efficiently identify the origin of beef and pork without costly segregation of imported and domestic commodities.
COOL regulations are currently in effect for several products, including chicken, lamb, goat, farm-raised and wild-caught fish and shellfish and most nuts. In 2015, however, Congress repealed the law that required the labels for beef and pork, reducing the competitive advantage for American-made beef and pork products, Tester said.
In a release from Tester's office, he said the decision to roll back COOL requirements has been blamed for tumbling prices and forces American producers to compete with foreign meat without any way of showing where their product came from.
"The importance of a country-of-origin labeling (COOL) for beef cannot be overstated," R-CALF USA chief executive officer Bill Bullard said. "It is the only tool available to U.S. cattle farmers and ranchers to enable them to effectively compete against the growing tide of cheaper, undifferentiated beef imports in the U.S. marketplace."
Meanwhile, Sens. John Thune (R., S.D.) and Mike Rounds (R., S.D.) introduced the U.S. Beef Integrity Act, a bill that would make certain that the "Product of the U.S.A." label only goes on beef and beef products exclusively derived from one or more animals born, raised and slaughtered in the U.S.
Currently, the U.S. Department of Agriculture's Food Safety & Inspection Service (FSIS) does not require that beef be born, raised and slaughtered in the U.S. in order to carry a "Product of the U.S.A." label. The senators claim that this loophole allows beef from livestock born and raised in foreign countries to be labeled as a product of the U.S. as long as the beef undergoes additional processing at a processing plant in the U.S.
Additionally, Thune and Rounds wrote to Agriculture Secretary Sonny Perdue to offer support for administrative changes to the FSIS beef labeling requirements.
In response to the letter, Ethan Lane, vice president of government affairs at the National Cattlemen's Beef Assn. (NCBA), said NCBA shares a commitment to clear and truthful labeling. In August, in response to a proposal brought forward by its members, NCBA formed a working group to examine the prevalence of the alleged mislabeling practices.
"We are in the process of gathering information related to current industry labeling practices so we can fully understand the scope of the issue as we identify solutions that work for the industry," Lane said.
Still, Lane said NCBA remains opposed to requesting additional government regulation for the industry. "Until we understand the scope of labeling practices currently being utilized, any rush to regulate is an irresponsible step that can create unnecessary and burdensome government mandates. NCBA is actively seeking information on beef labeling practices," he said.
"The creation of government policy or regulation is a complex process that requires a thorough understanding of the problem and the involvement of many stakeholders. As our industry is fully aware, any rush toward government regulation can create unintended consequences that take years to unwind," Lane added.
U.S. Cattlemen's Assn. (USCA) Truth in Labeling Committee chairman Danni Beer said USCA is working on several fronts on Truth in Labeling -- addressing both non-labeled and improperly labeled beef and alternative protein products.
"Despite the repeal of mandatory country-of-origin labeling in 2015, packers and retailers are still labeling beef products with origin claims. USCA finds this practice abhorrent, as it rides on the coattails of the high-quality product U.S. ranchers produce. Our goal is to immediately close this loophole, which allows for imported product to be labeled as U.S. beef, and then continue pushing for the re-establishment of a country-of-origin labeling program," Beer said.
Subscribe to Our Newsletters
Feedstuffs is the news source for animal agriculture
You May Also Like
---