Beef hoop barn benefits first-generation farmer
Beef hoop barn benefits first-generation farmer
Future of cattle production is going to be focused on moving cattle inside buildings, according to one first-generation farmer.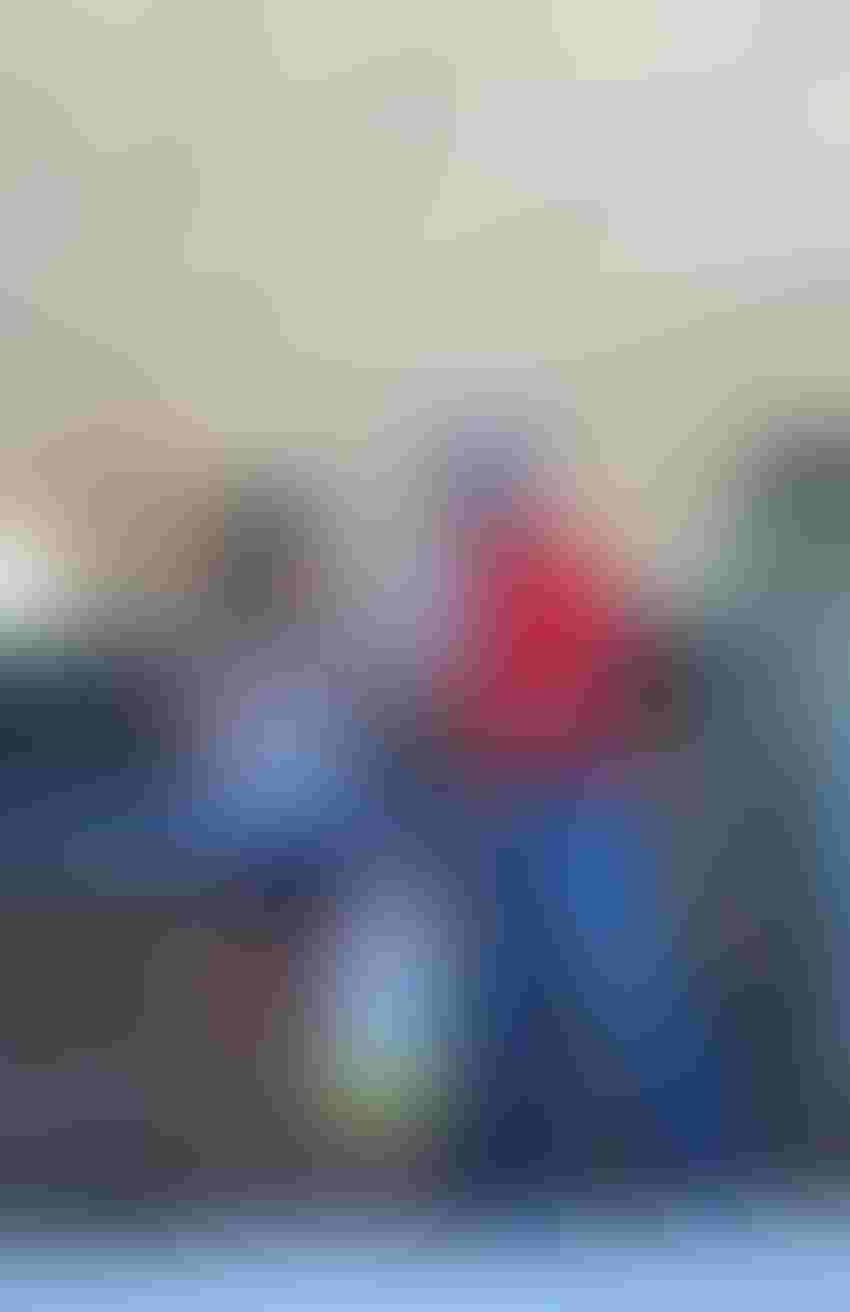 Camp Point, Ill., farmer Jacob Schmidt did not grow up on a farm, but that did not stop him from pursuing and realizing his dream of being a farmer. With the help of family and neighbors, he slowly worked his way into farming full time as a first-generation farmer. Now, the addition of a new hoop barn will help provide many benefits to his farm, his cattle and the environment.
Schmidt developed an interest in cattle and started renting pasture right out of high school and continued renting more pasture while attending Western Illinois University (WIU). He was fortunate to have help from his neighbor, Brent Obert. Schmidt worked on Obert's cattle operation in exchange for the use of machinery. After graduating from WIU, he started renting row cropland.
Today, he and his wife, Alicia, farm 1,200 acres of corn and soybeans, and Schmidt owns and operates Schmidt Agri-Consulting, which specializes in soil sampling. They also partner with Obert in the cattle operation.
"Finding pasture ground with good fences is becoming more and more difficult," Schmidt said. "We decided to build the barn so that we could bring all of our cows and calves under roof and provide a better environment for them. The barn will also help us better utilize the manure as fertilizer for our crops."
The Schmidts built a 52 ft. x 352 ft. bed-pack hoop barn that they are using for calving, raising replacement heifers and finishing cattle. The barn was built with a reinforced hot-dipped galvanized steel frame and a fabric cover with a 16-year warranty. The barn was designed to hold 250 head and has an area for manure storage. The Schmidts have had cattle in the barn since mid-March.
"The barn is unique because it allows us to have three different phases of production under one roof. The cattle have performed great, with no major issues. We are getting the complete value out of the feed. The manure will help pay for the barn through improved soil health for my ground," Schmidt said.
Neighbors and members of the community were invited to celebrate the opening of the new hoop barn at an open house Aug. 8.
The open house was a unique opportunity for attendees to tour the hoop barn. More than 200 people, including other cattle farmers and the general public, were able to see the latest products and technologies for cattle comfort and environmental stewardship. They were treated to a free rib-eye sandwich cooked by the Adams County Beef Producers.
The event was coordinated by the Illinois Livestock Development Group (ILDG), which is a coalition of Illinois agricultural groups committed to expanding and growing the livestock industry. ILDG members include: Illinois Beef Assn., Illinois Corn Marketing Board, Illinois Farm Bureau, Illinois Milk Producers' Assn., Illinois Pork Producers Assn. and Illinois Soybean Assn. checkoff program. Part of the ongoing efforts of ILDG is to help tell the positive story of livestock in Illinois. One way to accomplish this is to help plan and coordinate open houses for new livestock farms.
Other sponsors of the event were: Illinois Beef Assn. & Illinois Beef Checkoff, Quincy Farm Products, B&B Livestock, Brown County State Bank, Dearwester Grain Services, Mt. Sterling Implement and Mt. Sterling/Rushville Vet Clinic.
The beef industry is important to the Illinois economy. Every sector of the beef business calls Illinois home, from cow/calf producers to food processing. Live cattle sales total more than $5 million every day in Illinois, in addition to the sales of fresh and prepared beef products.
"I am excited to be a part of the beef industry," Schmidt said. "I believe the future of cattle production is going to be focused on moving cattle inside buildings. I have heard people say a cow is made to be outside, but with all the positive benefits about this barn, I would disagree. You can tell that the cattle are happy and comfortable in our barn."
Subscribe to Our Newsletters
Feedstuffs is the news source for animal agriculture
You May Also Like
---