Argentina now open to U.S. pork imports
Argentina now open to U.S. pork imports
Export certification finalized to allow for resumption of pork trade with Argentina.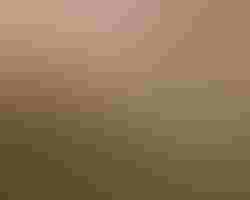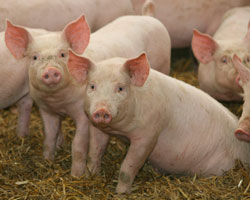 After months of work, the government of Argentina has finalized technical requirements that will allow U.S. pork to be imported into Argentina for the first time since 1992. Argentina has the potential to be a $10 million-a-year market for U.S. pork producers, with significant growth opportunities possible in subsequent years.
Since the White House announced an agreement with Argentina last August, technical staff from the U.S. Department of Agriculture and the Office of the U.S. Trade Representative have been working with Argentina's Ministry of Agro-Industry on new terms for market access that are practical, science based and consistent with relevant international animal health standards. The finalization of these technical requirements means that U.S. exports of pork and natural swine casings can now resume.
The National Pork Producers Council (NPPC) said it helped USDA address concerns raised by Argentine officials, and in October, the organization urged USTR to reinstate Argentina's eligibility for the U.S. Generalized System of Preferences -- which allows some foreign products into the U.S. without tariffs -- after the country agreed in August to reopen its market to U.S. pork imports.
"This breakthrough is the result of efforts by this Administration to help America's farmers and ranchers reach new markets and ensure fair trade practices by our international partners," Agriculture Secretary Sonny Perdue said. "Once the people of Argentina get a taste of American pork products after all this time, we're sure they'll want more of it. This is a great day for our agriculture community and an example of how the Trump Administration is committed to supporting our producers by opening new markets for their products."
USTR Ambassador Robert Lighthizer added, "I welcome Argentina's decision to allow imports of U.S. pork products and the economic opportunity it will afford to U.S. pork producers. This effort demonstrates the Trump Administration's continued commitment to address foreign trade barriers to American agriculture exports."
Argentina, which had a de facto ban on U.S. pork, has a population of more than 44 million people and average per capita income of $17,250 – higher than Mexico's – making it an attractive market for U.S. pork.
Iowa State University economist Dermot Hayes has noted that fresh pork consumption in the country has increased from about 2 lb. in 2005 to 22 to 26 lb. currently. Argentina's pork industry estimates that consumption will increase to 35-44 lb. by 2020.
The U.S. Meat Export Federation (USMEF) said Argentina's per capita pork consumption has grown rapidly over the past several years, increasing nearly 60% since 2011 (based on USDA estimates), and Argentina is the third-largest pork-importing country in South America (behind Chile and Colombia).
"Argentina has tremendous potential for U.S. pork exports. This is great news for America's pork producers, who last year exported almost $6.5 billion of pork around the world," said NPPC president Jim Heimerl, a pork producer from Johnstown, Ohio.
"This development demonstrates the Argentine government's commitment to expanded and more open trade with the United States, and it will help us grow our exports, which the U.S. pork industry is very dependent on," Heimerl said. "Last year's exports, for example, added more than $53 – representing almost 36% of the $149 average value of a hog in 2017 – to the price we received for each animal marketed. The United States can't sit on its hands when it comes to trade. Opening new markets, such as Argentina, and expanding existing markets is imperative."
USMEF has been researching the Argentine market for some time in order to identify commercial opportunities for U.S. pork, and USMEF South America representative Jessica Julca is scheduled to meet with importers and other prospective buyers in Argentina next week. Significant interest in the Boston butt has already emerged, and USMEF anticipates demand for U.S. hams, picnics and trimmings to be used as raw material for further processing. Argentina also holds potential for U.S.-produced processed pork products.
Subscribe to Our Newsletters
Feedstuffs is the news source for animal agriculture
You May Also Like
---