Analyst: Pork bellies at apex
Analyst: Pork bellies at apex
There is no more frozen supply of bellies as processors try to keep up with demand.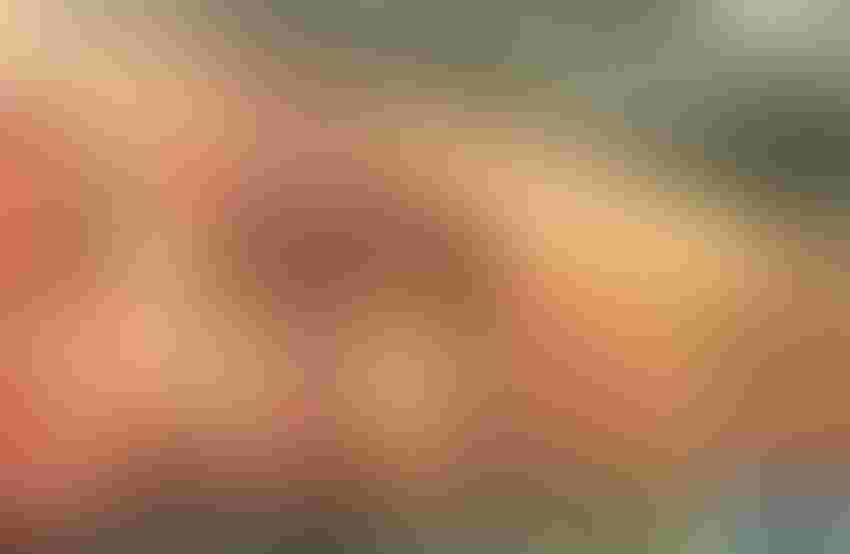 marina_karkalicheva/iStock/Thinkstock
The pork sector is all about one product at the moment, and as soon as that breaks, the pork complex is just going to drastically come unraveled, according to David Williams, vice president of client advisory and development for Informa IEG. That one product is bellies.
"Bellies are almost at the end. I would say we're within days (of them breaking). We don't know if it will be next week, or it could be today. We're right at the apex," Williams said.
Bellies prices have steadily climbed over the past couple of months. The U.S. Department of Agriculture reported bellies at $138.00/cwt. on May 13, but as of June 21, bellies had reached $215.51/cwt.  
"Once it falls off, it's going to be like a spigot shuts off," Williams said of the belly price.
Williams also explained that there is no longer a supply of bellies in freezers anymore.
"Bacon processors are running seven days a week to keep up with their demand. They're pulling fresh product. There is no frozen inventory," he said.
Just a couple of years ago, processors would use fresh and frozen inventory to supplement their seven-day supply.
"Now, it's just all fresh, so they're pulling all of those bellies as much as possible," he explained.
Williams said there was a lot of belly demand in January and February, but this fell off in March and April, and by May, it had cratered. "Because they are on a fresh demand cycle, it's very cyclical," he said.
There basically is no freezer program anymore. "It's a chilled, fresh supply chain, so as we eat more in this peak season, they draw harder, but there is really no way to offset that," Williams said.
The reason processors are no longer storing bellies is because it's not economically feasible to do that. "When this market crashes, you have your one pound of belly. You are going to lose a ton of money," he said.
Processors would much rather just run fresh bellies, Williams said.
Subscribe to Our Newsletters
Feedstuffs is the news source for animal agriculture
You May Also Like
---