Analyst advises 'one week at a time' for beef sector
Analyst advises 'one week at a time' for beef sector
Risk of lows still in front of industry as timeline for Tyson beef plant is still unknown.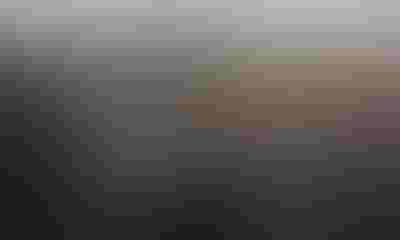 The National Cattlemen's Beef Assn. (NCBA) hosted a call Aug. 22 to discuss the market impacts as well as industry efforts since the Aug. 9 fire at the Tyson Foods beef plant in Holcomb, Kan.
NCBA president Jennifer Houston, noting the hardship the fire event has placed on the industry, said the organization continues to monitor the situation and is "doing everything they can to so industry can return to normalcy as quickly as possible."
Kevin Good, market analyst for CattleFax, provided an overview of the current state of the sector as well as market impacts of the fire and what could be ahead.
"We need to recognize that we're in the sixth year of cattle expansion," he told participants. "During that timeframe, total head count has increased 6.2 million head. Beef cows have increased 2.7 million head and an additional 150,000 dairy cows have been added to the herd in the last six years, as well. So, when we started this episode, we had more cattle in the system."
A large portion of those cattle are located in the central and southern Plains, he added. "So, we've got big supplies, from a historical standpoint. They are located where this packing plant fire took place."
Additionally, he said this year peak placements will occur in the month of September. "So, we were already set up from a supply standpoint and cycle standpoint to have some tough sledding."
The industry also continues to face a capacity challenge of more cattle supplies but not enough shackle space, he noted.
The plant that burned slaughter approximately 6,000 head per day. Good relayed that the U.S. slaughtered 538,000 cattle in June. Through the remainder of the year, he said the industry will need to process 518,000 head per month. While this is a 20,000-head decline from the June number, the Tyson Holcomb plant processed approximately 30,000 per week.
"That tells us that we're still about 10,000 head, on a weekly basis, shy of what we need to do as we go through the remainder of the year," Good stated on the call.
After the fire, beef prices went up and live cattle prices decline. As such, margins increased dramatically, incentivizing the packing community to increase slaughter levels.
"If we're assuming a 97,000 head per day level, without Holcomb they're at 91,000," Good said. Daily slaughters through week following the fire and then this week been around 91,000, 92,000 and even 93,000.
Kills may remain at 92,000 and 93,000 because some of the fed cattle will be killed in two-way plants that also can kill cows, Good said.
The spot where the industry can make up the most ground, he suggested, is Saturdays.
The industry harvested 64,000 head on Saturday, Aug. 17, which Good said would be one of, if not the biggest, Saturday slaughters for a non-holiday week in a number of years.
"The bottom line is last we ended up harvesting 519,000 head, right at where what we think we need to do for the remainder of the year."
Between Saturdays and utilizing the two-way plants, the industry is on the right track.
Good also pointed out that more cattle will likely move to available shackle space, noting that from a geographical standpoint, there is some excess shackle space in the Pacific Northwest and also in Alberta, Canada.
In the week following the fire, U.S. markets were lower while Canada's held its ground. As such, fewer cattle should enter the U.S., Good said.
"Those are some of the ways that we think that we'll continue to see some of the loss in capacity offset," he said. "We can't rule out that maybe we'll see some Sundays put in from a slaughter standpoint. That's something that really hasn't happened in our industry for quite some time."
Market effects
Following the fire, Good said the end user thought there was going to be less product available and therefore scrambled because they had a lot of product booked for Labor Day coming up and needed to fill those orders.
The beef market was already higher, but "it exploded," Good relayed.
It was up $25/cwt. but started to fall Thursday.
"Look for the value of product to move lower now that we've got the bulk of the Labor Day business done."
Most of the gains will probably be given up over the next few weeks, he added.
Fed cattle prices were down $5-7/cwt. following the fire, depending upon whether it was the north or south market.
This week, Good said they appear to be up $1-2. "We're going to see some recovery."
Futures were down $7-10 but were up $3-5 this week, he said.
Feeder cattle were $5-10 lower in the week after the fire and futures were $10-12 lower. They have since recovered by $3-5 and $6-10, respectively.
There was a "big overreaction" to start with. "We've bounced back. We've got some stability, but we need to recognize we are by no means out of the woods."
Since no timeline has been provided for when the plant will come back online, "We have to assume until we know otherwise that the market will trade what we've to deal with."
Good continued, "We have to continue to see incentive to harvest big numbers week in and week out, and on Saturdays."
The industry also has bigger seasonal supplies ahead as well as the lower seasonal prices that occur following Labor Day.
"Typically, you get a little bump for Labor Day business. You got a big bump this year. The market will come back down the ladder rather quickly in our opinion, and you still have to struggle as you go through September and October before you start to get your late-year holiday buying that pushes it from there."
He added, "we'll take it one week at a time."
Still, the slaughter level in the week following the fire was a win, Good said. "Hopefully that trend will continue as we go forward. If it does, we'll maintain some currentness and the market will not get as tough."
If the slaughter levels fail, however, he said there will be some additional market risk.
"Recognize that the risk of the lows is still in front of us. I think that's the bottom line. We just need to keep slugging it out with what we've got today as a challenge."
Subscribe to Our Newsletters
Feedstuffs is the news source for animal agriculture
You May Also Like
---