American Egg Board opens new Incredible Breakfast Trends chapter
American Egg Board opens new Incredible Breakfast Trends chapter
Program to feature chefs who set food trends.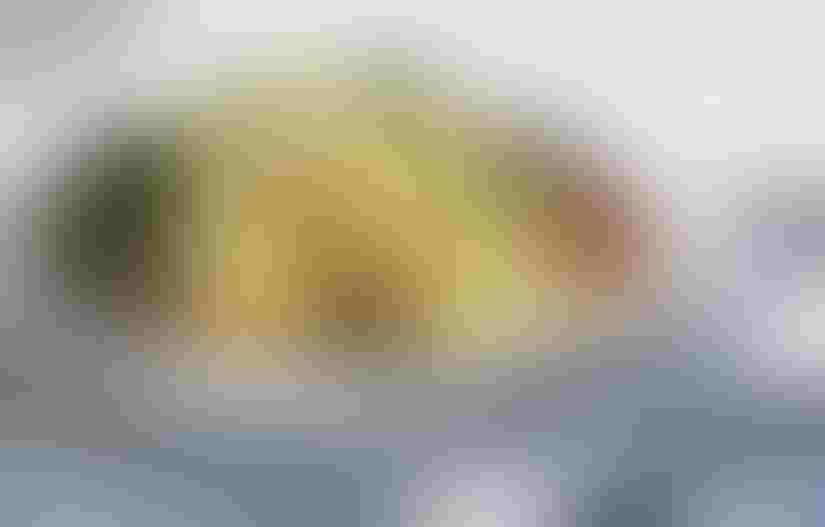 The breakfast experts at the American Egg Board (AEB) are cracking open a new chapter of Incredible Breakfast Trends (IBT) in 2018.
"Going forward, Incredible Breakfast Trends won't just focus on national breakfast trends," AEB senior director, market development, Phaedra Ruffalo explained. "It will go beyond them to the chefs who are setting those trends. Several times a year, we'll be interviewing nationally acclaimed chefs to learn how they bring a breakfast trend to life on their menu. From competing on 'Iron Chef' and 'Top Chef' to earning Michelin stars to writing their own cookbooks to James Beard Award recipients, these chefs are ... incredible breakfast trendsetters."
Using video, slide shows, recipes and more, IBT will continue to bring breakfast trends to life for readers.
Chicago, Ill.-based chef, writer and so-called "breakfast queen" Ina Pinkney is the first of IBT's trend-setting chefs. She dishes on the bowl trend and its limitless opportunities, specifically breakfast bowls and what gives them their menu appeal.
In a guest vlog, Pinkney draws on her years of experience focusing on the breakfast daypart and shares her views about the breakfast bowl phenomenon, saying, "Breakfast bowls allow you to choose to eat a meal in layers or mixed all together. Fill it with flavor and texture, and you've got an exciting array of concepts that will bring consumers back time and again."
Pinkney, who authors a regular breakfast column in the Chicago Tribune, developed a signature breakfast bowl recipe, called Ina's French Soul Bowl. It features hard-boiled eggs in a mustard-based gribiche sauce that covers southern-inspired ingredients selected for their blend of taste and texture.
Examples of a half-dozen other creative bowls on breakfast menus around the country are highlighted in a slideshow. More chef-created bowl recipes are served up as menu inspiration, ranging from a Poblano-Potato Mash with Fried Egg to a Sweet Japanese Egg & Tuna Poke Bowl.
'Thrill seekers'
As America's largest demographic group, Millennials continue to exert market influence, AEB said. Luckily for restaurateurs, they are an adventuresome bunch. Datassential dubbed Millennials dining "thrill seekers" who like intense flavor and texture, and NPD Group researchers called them "restaurant explorers." In addition, Millennials like customization. The fresh ingredients and limitless possibilities bowls offer provide the perfect mix for Millennial diners, AEB said.
Innova data show breakfast bowls trending upwards, with new "bowl" product claims increasing steadily from 2012 to 2017. Bowls offer a ready vessel for "salad-style" meals, created with fresh ingredients that readily mix and match with each other. This enhances the bowls' health appeal to a consumer audience hungry for such fare. It also offers the perfect blank canvas for experimentation. A variety of potential combinations can appeal to self-proclaimed foodies within any demographic, but particularly Millennials.
"Breakfast bowls offer the opportunity to create fusion presentations, mixing cuisines and ethnic flavors perfectly suited for the adventuresome diner like Millennials, and nothing says 'breakfast' like an egg. Few proteins offer their versatility and ability to blend with a bounty of other fresh ingredients," Ruffalo said.
Subscribe to Our Newsletters
Feedstuffs is the news source for animal agriculture
You May Also Like
---