Alternative cattle reform bill brings major overhaul
Alternative cattle reform bill brings major overhaul
Sen. Booker's bill would prohibit formula contracts and offers meatpacker workers protections.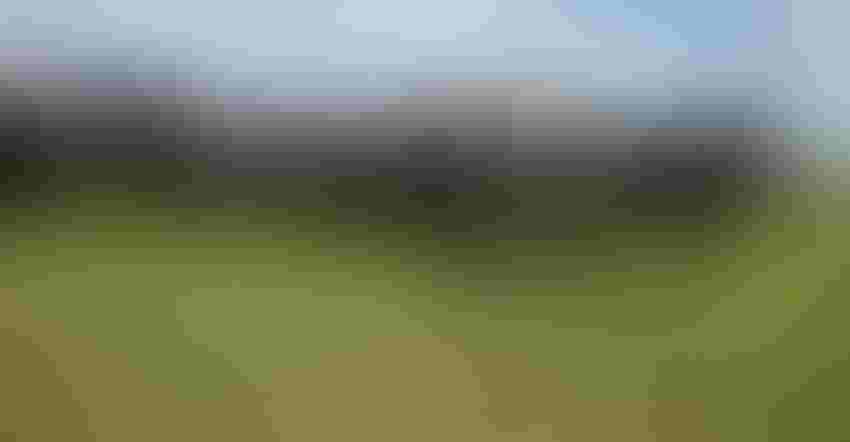 As Congress continues to find solutions to the perplexing cattle market system leaving cattle producers losing money and consumers paying more, a new solution takes on the current cattle marketing system with a total overhaul. A new bicameral proposal would ban packers from owning cattle, mandate 50% of sales be based on the cash market, restore mandatory country of origin labeling and attempt to address the lack of competitiveness among the largest meat processors.
The cattle market reform bill – Protecting America's Meatpacking Workers Act - introduced by Sen. Cory Booker, D-N.Y., and Rep. Ro Khanna, D-Calif., was called the awaited "silver bullet" from R-CALF USA that was the only cattle group to not support a previous compromise bill offered in recent weeks by Sen. Chuck Grassley, R-Iowa, and Sen. Deb Fischer, R-Neb.
The comprehensive new Act contains three titles: the first addresses reforms to protect meat and poultry processing workers; the second addresses cattle market reforms; and the third addresses reports required by the Government Accountability Office, including a report on the fragility of and national security concerns in meat and poultry food systems.
"This new Act is the 'silver bullet' we've been seeking to immediately fix the broken market and reverse the alarming contraction of the U.S. cattle industry," says R-CALF USA CEO Bill Bullard.
The new bill prohibits formula contracts, used by many in the industry to guarantee a purchaser, while R-CALF says these types of contract require cattle sellers to commit cattle to a packer without even knowing the base price the packers would use for determining the value of their cattle. It also requires that any contract that requires delivery of cattle more than 7 days before slaughter to contain a base price that can be equated to a fixed dollar amount. The new act also requires each plant owned by the largest packers to purchase at least 50% of their cattle needs from the cash market each day and to slaughter those cattle within 7 days.
The new act would require that all grants funded under USDA Agricultural Marketing Service for Expanded Meat & Poultry Processing include labor peace agreements and prohibiting small processing plants that received a grant from being sold to meat and poultry packers with over 10 percent of market share for a period of 10 years.
It also would strengthen the Packers & Stockyards Act to crack down on the monopolistic practices of meatpackers and corporate integrators. R-CALF says it empowers producers to defend the competitiveness of their industry by authorizing the recovery of attorney fees in successful cases filed under PSA.
It also restores mandatory country-of-origin labeling requirements for beef and pork and adds dairy products.
Ethan Lane, vice president of government relations at the National Cattlemen's Beef Association thinks differently of the bill. "There's no such thing as a silver bullet that will solve all the challenges facing cattle producers. This bill includes such a broad grab-bag of provisions – everything from restricting the distribution of USDA-approved grants for small processors to targeting processing plants for the publication of private employee demographic information – because its originator in the Senate does not actually believe animal agriculture should continue in the first place," he says of Booker.
Meatpacking workplace safety
The act would provide stronger workplace protections for meat and poultry processing workers. It implements a regional emphasis inspection program for meat and poultry plants which will cover multiple aspects of worker safety including amputation hazards, ergonomics, and hazards related to line speeds, bathroom breaks, use of certain antimicrobials and temperatures of work sites. It also establishes occupational safety and health standards to protect employees in meat and poultry plants.
The bill also prevents the secretary of agriculture from issuing line speeds waivers unless meat and poultry plants agree to a USDA inspection which must show that an increase in line speeds will not adversely impact worker safety.
In a release from the legislators, they cite recent reports that indicate that more than 59,000 meatpacking workers employed by JBS, Tyson, Smithfield, Cargill, and National Beef contracted COVID-19, and at least 269 died. The bill establishes a standardized, publicly available, reporting process for use during pandemics, which will require meat or poultry plants to report the number of employees who have become ill, their racial demographics, and their employment status.
"As we sit down with family and friends this Thanksgiving, let it also be a day of gratitude for the workers who have worked tirelessly to ensure we have food on our tables," says Booker. "Unfortunately, meatpacking workers, including those processing the turkeys on the plates of many Americans this week, often face exploitative and dangerous work conditions. We must end this era of abusive practices and begin to ensure that all workers, farmers, and ranchers have a safe and fair opportunity to earn a living. The Protecting America's Meatpacking Workers Act would provide essential protections to meatpacking workers and is a critical piece in transforming our food system to one that is rooted in resilience, fairness, and justice."
"The COVID-19 pandemic publicly exposed the dangerous conditions that meatpackers employed by large multinational corporations face, but this has been a problem for a long time," adds Khanna. "I'm glad to join Senator Booker to establish enhanced protections and safety standards at these mega meatpacking plants. It's time to prioritize people over profits and implement real reforms that will keep workers safe."
"The members of Wisconsin Farmers Union stand in solidarity with food system workers seeking workplace safety through the 'Protecting America's Meatpacking Workers Act of 2021,'" says Lauren Langworthy, special projects director at Wisconsin Farmers Union. "As both farmers and eaters, we depend on the laborers who process our meat products. Issues of workplace safety and abuse - especially in the most consolidated processing plants - have endangered the health and wellbeing of laborers and added to the fragility of our food system as a whole. Workers deserve the basic protections brought forth in this bill, better enforcement of existing workplace safety laws, and meaningful consequences for employers who neglect the safety and wellbeing of this important workforce."
Subscribe to Our Newsletters
Feedstuffs is the news source for animal agriculture
You May Also Like
---