Additional scrutiny made on SBA poultry loans
Additional scrutiny made on SBA poultry loans
Small Business Assn. evaluating whether changes need to be made on loans for poultry contract farmers.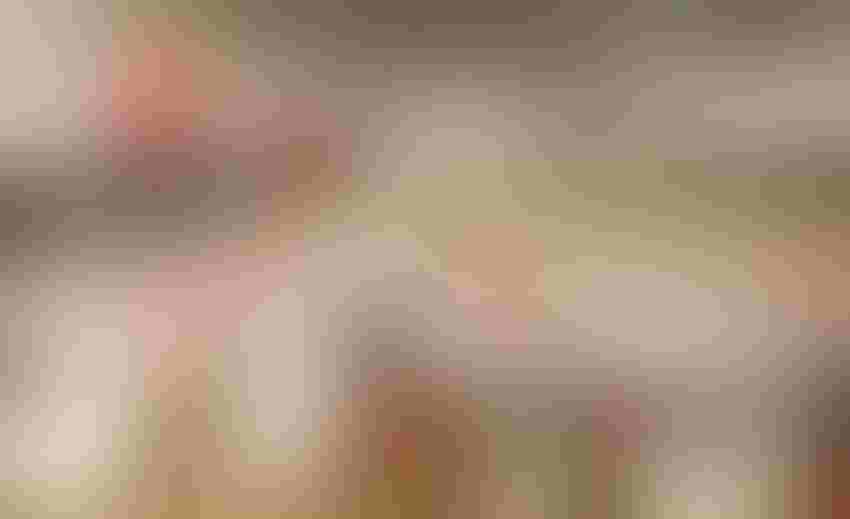 Baris KARADENIZ/iStock/Thinkstock
Continued scrutiny of poultry loans made as part of the U.S. Small Business Administration's (SBA) 7(a) program recently have come under fire following a March 6, 2018, report from the SBA Office of the Inspector General (OIG) titled, "Evaluation of SBA 7(a) Loans Made to Poultry Farmers." That scrutiny continued with the House Small Business Committee holding a hearing recently to hear from those at both SBA and OIG.
The House Small Business Committee heard from agency officials regarding OIG's assertion that it found that SBA had wrongly made at least $1.7 billion in loans for contract poultry facilities.
Committee chairman Steve Chabot (R., Ohio) said the hearing is further justification that more oversight of SBA is needed to ensure that taxpayer dollars are preserved for small businesses that cannot qualify for traditional lending, thus confirming what the committee had already suspected: "SBA may have allowed nearly $2 billion of ineligible guaranteed 7(a) loans to non-small businesses. OIG's findings are troubling, as it appears that many small poultry farmers were unable to operate their businesses independently, thus violating SBA's affiliation rules and other regulations," he said.
"We found that 7(a) loans made to growers did not meet regulatory and SBA requirements for eligibility. … Therefore, SBA and lenders approved 7(a) loans to growers that appear ineligible under SBA size standard regulations and requirements," stated Hannibal "Mike" Ware, acting inspector general at SBA.
William Manger, associate administrator of the Office of Capital Access at SBA, told the committee that his office is currently evaluating its policies to determine if any modifications are needed.
"Soon after joining the SBA, I began an examination of various loan policies and practices in my office," Manger said. "As we continue to conduct our review of poultry lending, we want to hear from all stakeholders, and I would certainly welcome the views of this committee and your Senate counterparts."
Responding to the committee's questions about what reforms SBA had made or would be making following the OIG report, the National Sustainable Agriculture Coalition (NSAC) said in a follow-up on the hearing that Manger highlighted the following SBA actions:
Limiting contract poultry production loans to 15 years. This is apparently based on SBA's estimation of the "useful life" of a poultry facility. NSAC argued that many farmers would disagree with their estimates. "Contract farmers indicate that integrators begin to require facility upgrades as early as years 7-8 into the contract, which then requires the farmer to seek further loan support and take on additional debt," NASC said.

Implementing a limitation on loans to land used for the actual poultry operation. Though Manger did not state this explicitly, it appears that some poultry loans included other land, possibly associated farmland or homesteads located on the same property as the facility.

Requiring that start-up operations, and those having a change in ownership, have at least 10% equity.
"While these actions seem designed to show that SBA is being responsive to the (OIG) report, there is little in the announced changes that would provide any additional protection for the farmer borrowers struggling under highly restrictive and short-lived contracts with poultry integrators," NSAC said.
Manger revealed to the committee that SBA had loosened the affiliate rules in 2016 to eliminate the economic dependence test -- an important safeguard against SBA making loans to large businesses. The committee also questioned whether or not current SBA lending practices require a credit test, which show whether the borrower is able to obtain credit elsewhere in order to secure an SBA loan.
Manger defended SBA's practices regarding credit testing for poultry facility loans, and he also admitted that SBA relies on the private lenders that write the SBA-backed loans to make the final determination and to include certification in the loan file.
In an effort to ensure the integrity of the 7(a) Loan Program for small businesses that truly need SBA's capital, Chabot, along with ranking committee member Nydia Velázquez (D., N.Y.), introduced H.R. 4743, the Small Business 7(a) Lending Oversight Reform Act of 2018. The bill would institute reforms and increase lender oversight.
In the Senate, Sen. Cory Booker (D., N.J.) offered an amendment to S. 2283, the Small Business 7(a) Lending Oversight Reform Act of 2018, that would require SBA to inform Congress on what it does in response to the OIG report.
Subscribe to Our Newsletters
Feedstuffs is the news source for animal agriculture
You May Also Like
---