Additional $89m announced for independent meat processors
Additional $89m announced for independent meat processors
MPILP funding to help expand capacity, alleviate bottlenecks and promote competition.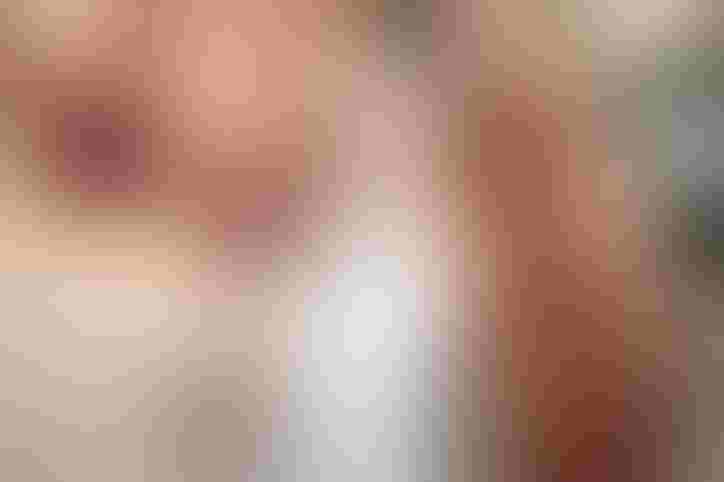 Edwin Remsberg / Getty Images
USDA is investing another $89 million to finance the startup and expansion of independent meat processors across the nation, Agriculture Secretary Tom Vilsack announced at the National Farmers Union convention, being held this week in San Francisco. The funding supports the Biden-Harris Administration's action plan for a fairer, more competitive, and more resilient meat and poultry supply chain, which dedicates resources to expand independent processing capacity.
"Under President Biden's leadership, USDA is laser-focused on standing up for America's farmers and ranchers by expanding processing capacity, creating fairer markets, and more revenue streams and market opportunities, which helps bring down food costs for families at the grocery store," Vilsack said.
USDA is providing the grants under the Meat and Poultry Intermediary Lending Program (MPILP) to increase available financing for independent processors, alleviate bottlenecks, and create opportunities for small businesses and entrepreneurs in rural communities. The investments are being made under the second round of the program. Last fall, USDA awarded $75 million in grants to eight nonprofit lenders in seven states under the first round of MPILP.
Nonprofit lenders in seven states will use the funding to establish revolving loan funds to finance the startup, expansion and operation of meat and poultry processors. USDA is making the investments in Alabama, Georgia, Maine, Nebraska, North Dakota, Oklahoma and South Dakota.
Examples of grants include:
In Alabama, the Alabama Agricultural Development Authority is receiving $15 million to finance 12 processing facilities and help a tribal entity build a facility. The funds will benefit Madison, Blount, Dallas, Lowndes, Marshall, Mobile, Covington, Cullman, DeKalb and Lauderdale counties and will create at least 145 jobs.

In Maine, Coastal Enterprises Inc. (CEI) is receiving $8 million to help livestock and poultry processors in New England get access to capital and technical assistance to increase meat processing capacity. Coastal Enterprises will continue to leverage its decades of food-focused lending to help build a vibrant and resilient future for meat and poultry processors in New England.

In North Dakota, Lewis and Clark Development Group is receiving $5 million to support the expansion of meat and poultry processing. The funds will focus on increasing capacity and diversifying America's food supply chain while furthering economic opportunity with Cloverdale Foods. Lewis and Clark has a 20-year relationship with Cloverdale Foods, which has a long history of investing in local communities and supporting local pork and cattle producers. The funds will support Cloverdale's plan for growth over the next three years. This assistance is expected to create 225 jobs.
USDA said the initiative is part of the Biden-Harris Administration's whole-of-government efforts to promote fair competition, innovation, and resiliency across food and agriculture, and parallel efforts by USDA to promote more and better choices for farmers by: investing more than $1 billion in more competitive meat and poultry processing options; enhancing transparency and modernizing competition enforcement through new Packers & Stockyards Act rules, a Cattle Contract Library Pilot, and more; and enabling farmers and ranchers to better secure value from their products such as through the proposed rule on "Product of USA" also announced this week.
Vilsack said more announcements will be forthcoming "to continue to expand processing capacity and continue to support the supply chain."
Subscribe to Our Newsletters
Feedstuffs is the news source for animal agriculture
You May Also Like
---