Price decreases dominate 2016 livestock outlook
Price decreases dominate 2016 livestock outlook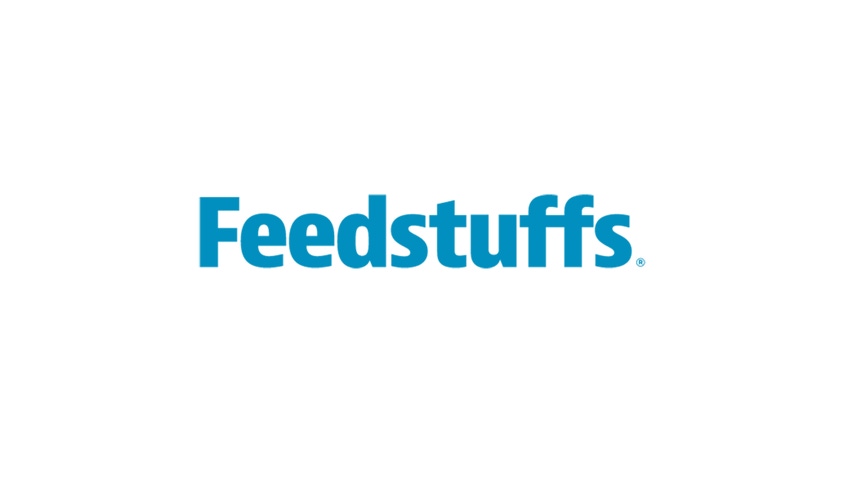 LAST year, the outlook for the U.S. agriculture sector was driven more by factors such as transportation issues, energy price declines and drought in the West.
While energy prices and drought remain important components of the outlook this year, the overall picture for agriculture in the U.S. is being driven more by slower global economic growth and currency valuations, U.S. Department of Agriculture chief economist Robert Johansson said Feb. 25 in opening the USDA Agricultural Outlook Forum.
The U.S. is expected to be the growth leader among developed countries over the next decade, with growth near 3% projected in 2016 and 2017.
The value of the U.S. dollar has increased substantially since 2014 relative to other developed countries — up more than 18% versus the euro, 13.5% relative to the yen, more than 14% versus the Canadian dollar and more than 18% relative to the Australian dollar. Since 2010, Brazil's real has lost about 50% of its value relative to the dollar, Johansson said.
Overall, the financial health of the agriculture sector is strong, even as the pattern of lower crop and livestock prices continues. Johansson said he has seen an increase in loan demand, as farm debt at commercial banks in late 2015 was running 8% higher than in late 2014. USDA's direct operating loans have increased 40% since 2007.
Johansson said even though there is less liquidity in the countryside, delinquency rates for non-real estate and farm real estate loans are still at 15-year lows. "Although the financial situation is not as rosy as it has been, farmers are still in good shape on their debt-to-asset ratio," he added.
Johansson projects that the livestock, dairy and poultry sectors will see record production of 97 billion lb. in 2016 as beef, pork, broiler and turkey production all increase (Table 1). If realized, this will be the first time since 2008 that production of all major meats increased during the same year.
All livestock prices, on the other hand, are projected to be lower (Table 2). Although prices for livestock, poultry and milk declined in 2015, lower feed costs and — in the case of beef and dairy — improved forage supplies provided the impetus for expanding herds and flocks. In addition, the hog and turkey industries have been able to recover from major disease outbreaks.
U.S. meat exports are expected to increase in 2016, following declines in beef and broiler exports and relatively slow growth in pork exports in 2015. Increased supplies and lower prices increase the attractiveness of U.S. products to foreign consumers.
Johansson did warn, however, that a relatively strong U.S. dollar, Russia's continued ban on imports of U.S. meat and relatively slow economic growth in a number of markets could constrain export growth for meats.
"Over the next 10 years, broiler exports are expected to grow by 20%, pork exports are expected to expand by about 22% and beef and veal exports are expected to grow 37%," he said.
Feed costs during 2016 are likely to be below 2015 levels as corn prices in the first three quarters will reflect a forecasted 2015-16 crop year average of $3.35-3.85/bu., compared to $3.70 in 2014-15. Prices in the last quarter are expected to decline further as expanding corn supplies lead to a season-average price of $3.45 for 2016-17, with a typical post-harvest low during the fall quarter expected.
Similarly, soybean meal prices in 2016 are expected to be below 2015 levels, with the 2015-16 crop year average at $270-310 per ton versus $369 in 2014-15.
Beef outlook
Fed steer prices are forecasted to be $137/cwt. — down 7% — as increased cattle supplies move through feedlots.
Both the beef cow herd and the calf crop are expected to expand largely due to two years of record and near-record feeder calf prices and dramatically improved pasture supplies, according to Shayle Shagam, livestock analyst at USDA's World Agricultural Outlook Board.
Commercial beef production for 2016 is forecasted to increase almost 4% to 24.58 billion lb. Steer and heifer slaughter will surpass 2015 levels as an increasing number of cattle are placed on feed, Shagam added. Cow slaughter also is expected to increase from 2015 levels as herds are refreshed, with a large number of heifers expected to enter both dairy and beef herds.
"Total commercial cattle slaughter during 2016 is expected to increase over 3%," he said.
Hog outlook
U.S. hog prices (on a national, 51-52% lean, live equivalent basis) are forecasted to average $46-49/cwt. for 2016, down 6% from last year's average of $50.23. "Prices are expected to average below year-earlier levels through the entire year, but the year-over-year declines in 2016 will not be as sharp as those experienced in 2015," Shagam said.
The number of sows farrowed during 2015 was only fractionally above 2014; the vast majority of the increase in the pig crop reflected a recovery in pigs per litter from the heavy piglet mortality experienced in 2014 due to porcine epidemic diarrhea virus.
"Recent declines in returns for farrow-to-finish operators likely have set the stage for a small decline in farrowings during (the first half of) 2016," Shagam said.
Commercial pork production for 2016 is projected to be a record 25.0 billion lb., 2% higher than 2015. Hog slaughter is expected be higher than last year as a result of both the larger expected pig crop and increased imports from Canada. However, carcass weights are expected to average just more than 212 lb., about the same as in 2015.
Exports are forecasted to increase 4% in 2016 as economic growth in many foreign economies supports increased meat demand and as U.S. hog prices decline.
Poultry outlook
Broiler prices in 2016 are expected to average 88 cents/lb., down 3% from 2015, while broiler meat production is projected to rise 3% to a record 41.0 billion lb.
"Broiler prices are forecasted to remain below 2015 during the first half of the year as broiler meat supplies remain large, but second-half prices are forecasted on gains in exports and improved domestic demand," Shagam said.
Producers may take a "wait-and-see" approach before adjusting the size of their flocks. "Nonetheless, the pace of expansion in 2016 is expected to slow as producers face weaker broiler prices through the first half of 2016," Shagam added.
U.S. broiler meat exports for 2016 are forecasted to increase 7% to 6.77 billion lb. This reflects a partial recovery in exports following a 13.4% decline in 2015 after many markets closed to U.S. poultry due to highly pathogenic avian influenza (HPAI).
Total U.S. egg production in 2016 is expected to be 8.18 billion doz., almost 4% higher than the HPAI-depressed levels of 2015.
For 2016, New York wholesale egg prices are forecasted to average $1.41-1.50/doz., down from the $1.82 average for 2015. Egg prices spiked as egg supplies tightened and were extremely volatile through the end of 2015 and into early 2016. Although it is likely that such volatility will continue during 2016, average prices are expected to be lower than last year as production increases.
Turkey production for 2016 is forecasted to increase by about 6% to 5.95 billion lb. Flocks were hit hard by HPAI, which resulted in the loss of more than 7 million birds in 2015. As a result, an expected expansion in turkey production was derailed, and production for last year fell 2%.
In 2016, the national price for turkey hens is projected to average $1.10-1.18/lb., compared to an average of $1.16 in 2015.
Dairy outlook
Constrained exports are weighing on the dairy market, and production expansion could bring an 8% drop in milk prices to $15.65/cwt., Johansson said.
Amanda Steeneck, agricultural economist at USDA's Agricultural Marketing Service, said many of the conditions seen in 2015 are expected to continue in 2016.
"The relatively low margins at the end of 2015 are projected to extend to 2016, slowing growth in cow numbers and yield per cow. The reduction is only a fractional-percent decrease in cows. The average yield per cow for 2016 is projected to be 22,795 lb., which would be an increase of under 2% from 2015," she said.
On a per-day basis, growth in the first two quarters of 2016 is projected to be below 1%, with below-average year-over-year growth expected to continue.
Increases in milk yield per cow, although still below recent trends, are projected to be about 2% and 3% in the third and fourth quarters, respectively, as margins improve and the effects of last year's poor weather (drought and a severe late-season winter storm) are minimized.
Given the projected cow numbers and yield per cow, milk production in 2016 is expected to grow to 211.9 billion lb., up almost 2% from 2015.
1. Beef, pork and poultry production

*2016 is forecast. Data in red denote record levels.
2. Cattle, hog, dairy and broiler prices

*2016 is forecast. Data in red denote record levels.

Source for Tables: U.S. Department of Agriculture.
Volume:88 Issue:03
Subscribe to Our Newsletters
Feedstuffs is the news source for animal agriculture
You May Also Like
---