Grain prices see red
Grain prices see red
Afternoon report: Corn, soybeans and wheat face moderate to major cuts on Wednesday.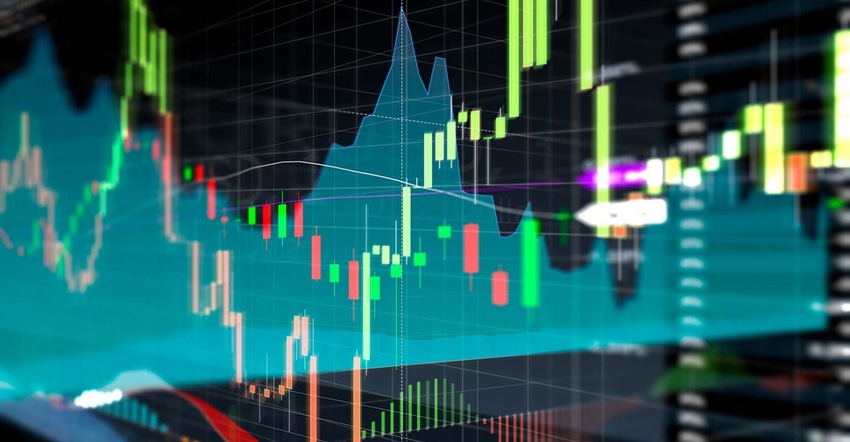 A broad set of commodities eroded lower after a broad selloff on Wednesday, affecting grain, cattle, energy and more – even gold and copper landed into the red today. The losses couldn't be pinpointed to a single reason, but planting progress in the U.S., record-breaking production in Brazil and Ukrainian shipping trends all applied downward pressure today. Corn and soybean prices each faced cuts of around 0.75%, while wheat losses exceeded 2%.
The rest of the week will feature a lot of additional wet weather across the central U.S., with some areas likely to gather another 1.5" or more between Thursday and Sunday, per the latest 72-hour cumulative precipitation map from NOAA. Meantime, NOAA's new 8-to-14-day outlook predicts drier-than-normal weather likely for Iowa, Minnesota and Wisconsin between April 26 and May 2. Seasonally cold weather is likely for the entire central U.S. during this time.
On Wall St., the Dow shifted 62 points lower in afternoon trading to 33,914 as inspectors reviewed the latest batch of corporate earnings report and continue to speculate whether the Federal Reserve will make additional interest rate hikes in 2023. Energy futures faced significant cuts, with crude oil down another 1.75% this afternoon to $79 per barrel as higher interest rates and a strengthening U.S. Dollar generated some bearish sentiment. Diesel dropped nearly 1.5% lower, with gasoline stumbling 3.5% lower.
On Tuesday, commodity funds were net buyers of corn (+1,000), soybeans (+2,500), soyoil (+2,000) and CBOT wheat (+500) contracts but were net sellers of soymeal (-2,000).
Corn
Corn prices attempted to push higher on Wednesday's session but ultimately failed after closing with losses of around 0.75% due to some technical selling spurred by spillover weakness from a wide set of other commodities. May futures dropped 4.75 cents to $6.7275, with July futures down 8 cents to $6.3650.
Corn basis bids tumbled 20 cents lower at an Iowa processor while easing 2 cents lower at two other Midwestern locations and holding steady elsewhere across the central U.S. on Wednesday.
Ethanol production improved to a seven-week high, with a daily average of 1.024 million barrels through April 14, per the latest data from the U.S. Energy Information Administration, out Wednesday morning. Ethanol stocks moved 1% higher last week.
Prior to Thursday morning's export report from USDA, analysts expect the agency to show combined old and new crop corn sales ranging between 28.0 million and 49.2 million bushels for the week ending April 13.
Ukraine's latest agriculture ministry data shows the country's corn exports have reached 929.1 million bushels through April 19. Ukraine also exported 503.4 million bushels of wheat and 110.2 million bushels of barley over the same period. Ukraine is among the world's top exporters of all three commodities.
Even though weather conditions are generally favorable in Ukraine, Refinitiv Commodities Research estimates that the country's 2023/24 corn production could trend another 15% lower due to the ongoing Russian invasion, which has introduced a myriad of logistical problems that include supply shortages, high input costs, transportation challenges and more. Production is expected to reach 901.5 million bushels this season.
Meantime, the European Commission is preparing an aid package worth $100 million euros (around $109 USD) that is intended to compensate farmers in the five countries bordering Ukraine, along with adding restrictions on Ukrainian grain imports. The move is due to an influx of rail-transported grain that has caused bottlenecks that in turn forced local growers to compete with cheaper Ukrainian grain. Farmers in Bulgaria, Hungary, Poland, Romania and Slovakia are the prime benefactors of this deal.
Preliminary volume estimates were for 307,179 contracts, sliding slightly below Tuesday's final count of 327,768.
Soybeans
Soybean prices faded moderately lower on a round of technical selling on Wednesday. Brazil's record-breaking production continues to drag down prices, and spillover weakness from other commodities worsened today's setback. May futures dropped 12.75 cents to $15.0650, with July futures down 12.5 cents to $14.7850.
The rest of the soy complex also shifted lower today. Soymeal futures lost 1.5%, while soyoil futures dropped 0.5%.
Soybean basis bids were steady to mixed after firming 4 cents at an Illinois river terminal while tracking 3 to 16 cents at two other Midwestern locations on Wednesday.
Ahead of tomorrow morning's export report from USDA, analysts think the agency will show soybean sales ranging between 9.2 million and 22.0 million bushels for the week ending April 13. Analysts also expect to see soymeal sales ranging between 140,000 and 390,000 metric tons last week, plus up to 20,000 MT of soyoil sales.
South Korea purchased around 60,000 metric tons of soymeal, likely sourced from South America, in an international tender that closed earlier today. The grain is for arrival by mid-August.
Preliminary volume estimates were for 245,290 contracts, tracking slightly above Tuesday's final count of 235,934.
Wheat
Wheat prices were slashed as Ukrainian ship inspections resumed in the Black Sea, which triggered a round of technical selling. Spillover weakness from other commodities applied additional downward pressure today. May Chicago SRW fell 16.5 cents to $6.8150, May Kansas City HRW futures lost 10 cents to $8.6225, and May MGEX spring wheat futures eroded 19 cents to $8.6650.
Prior to Thursday morning's USDA export report, analysts expect the agency to show wheat sales ranging between zero and 17.5 million bushels for the week ending April 13.
"At the end of March and beginning of April, USDA released several reports that pointed to some bearish undertones for the domestic wheat market, even as global supplies remain somewhat constrained due to the ongoing Russian invasion of Ukraine," according to Farm Futures grain market analyst Jacqueline Holland. "But it's not all bad news – and not a done deal, either." Click here to catch up on Holland's latest wheat commentary.
A Canadian strike comprised of around 155,000 federal workers will affect a broad range of public services in the near future, including the inspection of wheat and canola at outbound ports. (Canada is among the world's top exporters of both commodities.) Workers were negotiating for higher wages and work-from-home privileges but were unable to come to a deal that satisfied all parties. "Let's make sure that while this is going on, we are at the negotiating table," according to Prime Minister Justin Trudeau. "I know that Canadians will not be terribly patient if it continues too long."
Jordan issued a new international tender to purchase 4.4 million bushels of milling wheat from optional origins that closes on May 2. Additional details regarding shipment were not immediately available.
China plans to auction off another 1.5 million bushels of its state reserves of imported wheat on April 26. The country has offered a series of similarly sized auctions in recent months as it attempts to boost local supplies and push down high prices.
Preliminary volume estimates were for 104,034 CBOT contracts, which was moderately below Tuesday's final count of 128,988.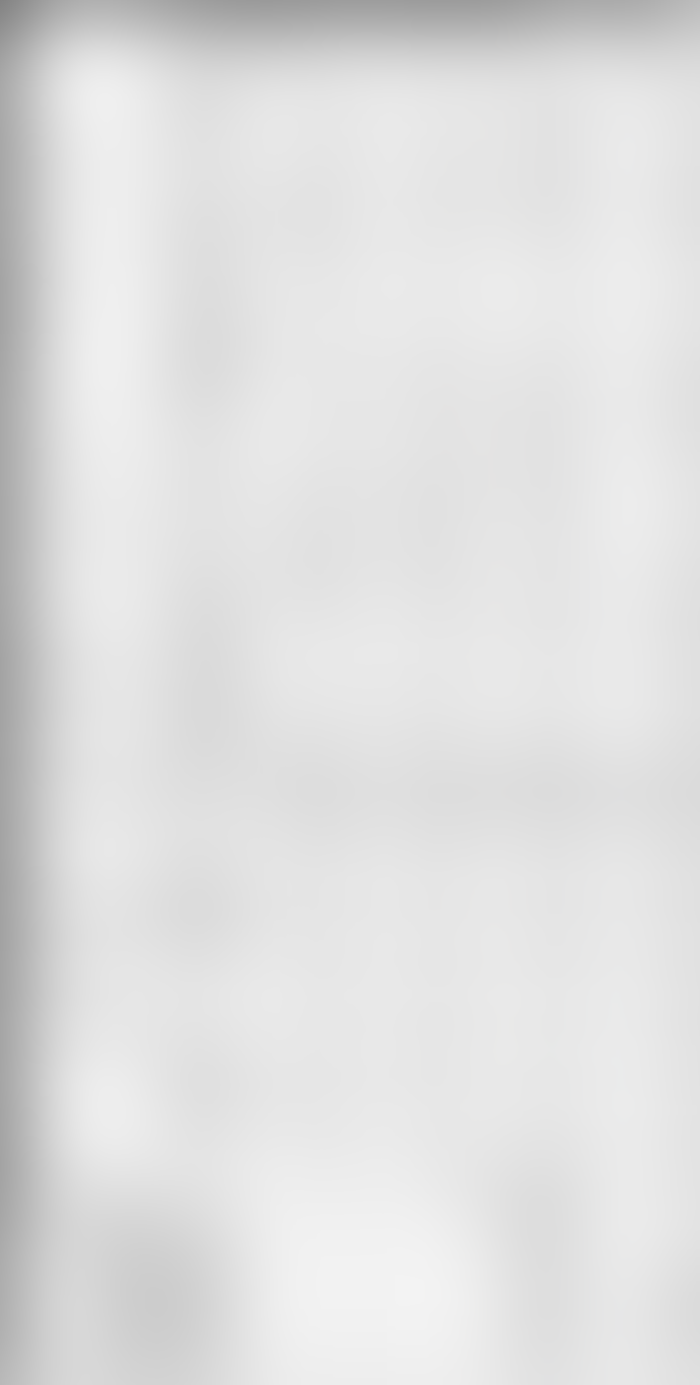 Subscribe to Our Newsletters
Feedstuffs is the news source for animal agriculture
You May Also Like
---