Export concerns cloud grain prices
Export concerns cloud grain prices
Afternoon report: Corn, soybeans and wheat suffer another technical setback on Wednesday.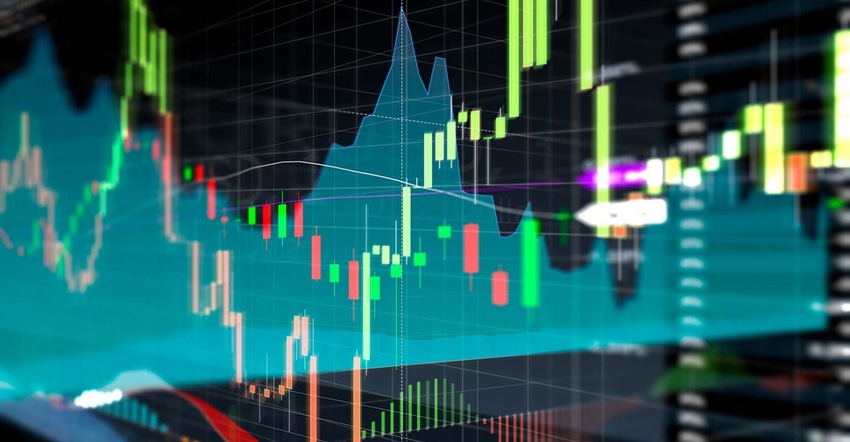 Overnight action hinted at some bargain buying possible on Wednesday. However, renewed fears over export paces and demand versus global competitors moving forward caused a wave of technical selling that pushed grain prices back into the red today. July soybean contracts were relatively spared, easing just 0.1% lower. July corn contracts tracked 1% lower. Wheat losses were variable, ranging mostly between 1.75% and 3.25%.
All of the Midwest and Plains (save for a small portion of northern Missouri and southern Iowa) should see at least some measurable moisture between Thursday and Sunday, per the latest 72-hour cumulative precipitation map from NOAA. Areas farther east and south are likely to see the largest totals during this time. NOAA's new 8-to-14-day outlook predicts a return to seasonally dry conditions for the upper Midwest and Great Lakes region between May 3 and May 9, with colder-than-normal temperatures probable for the eastern half of the U.S.
On Wall St., the Dow shifted 164 points lower in afternoon trading to 33,366, weighed down by some losses in the banking sector. Energy futures were also in the red this afternoon, with crude oil eroding more than 3% lower to $74 per barrel on recession fears. Diesel also dropped more than 3%, with gasoline down around 1.25%. The U.S. Dollar softened moderately.
On Tuesday, commodity funds were net sellers of all major grain contracts, including corn (-2,500), soybeans (-6,500), soymeal (-750), soyoil (-1,750) and CBOT wheat (-3,000).
Corn
Corn prices absorbed modest overnight gains after some bargain buying occurred before shifting back into the red on another round of technical selling today. May futures dropped 4.25 cents to $6.4225, with July futures down 6 cents to $6.0175.
Corn basis bids were steady to weak across the central U.S. on Wednesday after tracking 2 to 13 cents lower at three Midwestern locations today.
Ethanol production lurched lower in the week ending April 21, with a daily average of 967,000 barrels, per the latest data from the U.S. Energy Information Administration, out Wednesday morning. It was also just the fourth week in 2023 where production failed to reach the 1-million-barrel-per-day benchmark. Stocks trended 4% lower last week.
Prior to Thursday morning's export report from USDA, analysts offered a wide range of estimates for corn sales in the week ending April 20, which came in between 3.9 million and 47.2 million bushels.
As planters continue to roll across Midwestern fields in earnest this week, Farm Futures grain market analyst Jacqueline Holland is bringing back the farmer-led series Feedback from the Field for our readers. Just click this link to take the survey and share updates about your farm's spring progress. Holland reviews submissions and uploads daily to the interactive FFTF Google MyMap. Weekly recaps of responses will be compiled in a regular column each Tuesday throughout the 2023 season.
Ukraine's total grain exports during the 2022/23 marketing year are down 10% year-over-year, per the latest agriculture ministry data. That includes corn sales totaling 952.7 million bushels, plus another 521.8 million bushels of wheat sales. Ukraine is among the world's top exporters of both commodities.
South Africa's 2023 corn production is expected to increase 2.7% to 625.6 million bushels, per the first estimate of the season from the country's Crop Estimates Committee. A little more than half of that total is white corn (for human consumption), with the remainder as yellow corn (animal feed). South Africa is the continent's top grain producer.
China has purchased around 140 million bushels of corn from the United States since the middle of March, but it also made a significant cancellation of 12.9 million bushels on Monday. Will that end up as a one-off or emerge as a troubling trend moving forward? "Market bulls need to be cautious that this could be the first of many potential cancellations as Brazil's safrinha crop seems to be set up to be a record that will keep Brazil prices cheaper than the U.S.," notes Jim McCormick, hedging strategist with AgMarket.net. "Currently, U.S. prices are $30-$35 over the Brazil price for June delivery and $45-$50 mt for July. Brazil is set to start to begin harvesting the safrinha crop in June." Click here to read more of McCormick's analysis in today's Ag Marketing IQ blog.
Preliminary volume estimates were for 274,008 contracts, which was moderately below Tuesday's final count of 358,515.
Soybeans
Soybean prices faced moderate cuts as Brazil's record-breaking harvest continued to apply additional downward pressure on Wednesday. May futures dropped 10 cents to $14.3525, with July futures down 1.75 cents to $14.1575.
The rest of the soy complex was mixed. Soymeal futures stumbled 1.75% lower, while soyoil futures added 0.5% today.
Soybean basis bids spilled 10 cents lower at two Midwestern processors while holding steady elsewhere across the central U.S. on Wednesday.
Ahead of tomorrow morning's export report from USDA, analysts think the agency will show soybean sales ranging between 2.8 million and 23.9 million bushels for the week ending April 20. Analysts also expect to see soymeal sales ranging between 75,000 and 400,000 metric tons, plus up to 25,000 MT of soyoil sales.
A new report from USDA-FAS estimates that Brazil's 2023/24 soybean plantings will increase by another 4.2 million acres, which will help fuel yet another record-breaking production of 5.842 billion bushels. Strong demand, high prices and generally favorable exchange rates are the main drivers for the push for higher acres.
European Union soybean imports during the 2022/23 marketing year are moderately below last year's pace so far after reaching 369.6 million bushels through April 22. EU soymeal imports are also down year-over-year, with 12.71 million metric tons over the same period.
Preliminary volume estimates were for 260,910 contracts, trending moderately lower than Tuesday's final count of 313,287.
Wheat
Wheat prices suffered significant blowback from a Canadian report that expects the country's all-wheat plantings will reach a 22-year high this season. Spillover weakness from other grains and from energy futures applied additional downward pressure. July Chicago SRW futures dropped 11 cents to $6.42, July Kansas City HRW futures fell 17.75 cents to $7.8525, and July MGEX spring wheat futures lost 23 cents to $8.1350.
Ahead of the next USDA export report, out Thursday morning and covering the week through April 20, analysts expect the agency to show wheat sales ranging between 2.8 million and 23.0 million bushels.
European Union soft wheat exports during the 2022/23 marketing year have reached 919.3 million bushels through April 22, which is 9.7% higher that last year's pace so far. EU corn imports are still well above 2021/22 levels after reaching 891.7 million bushels over the same period.
South Korea purchased 2.8 million bushels of milling wheat from the United States in an international tender that closed earlier today. The grain is for shipment in July and August.
Tunisia purchased 2.8 million bushels of soft wheat from optional origins in an international tender that closed earlier today. Additional shipment details were not immediately available.
Iraq issued a restricted tender to purchase 1.8 million bushels of milling wheat that closes today. The wheat can only be sourced from the United States, Canada or Australia. Iraq routinely purchases more than the nominal amount listed on its tenders.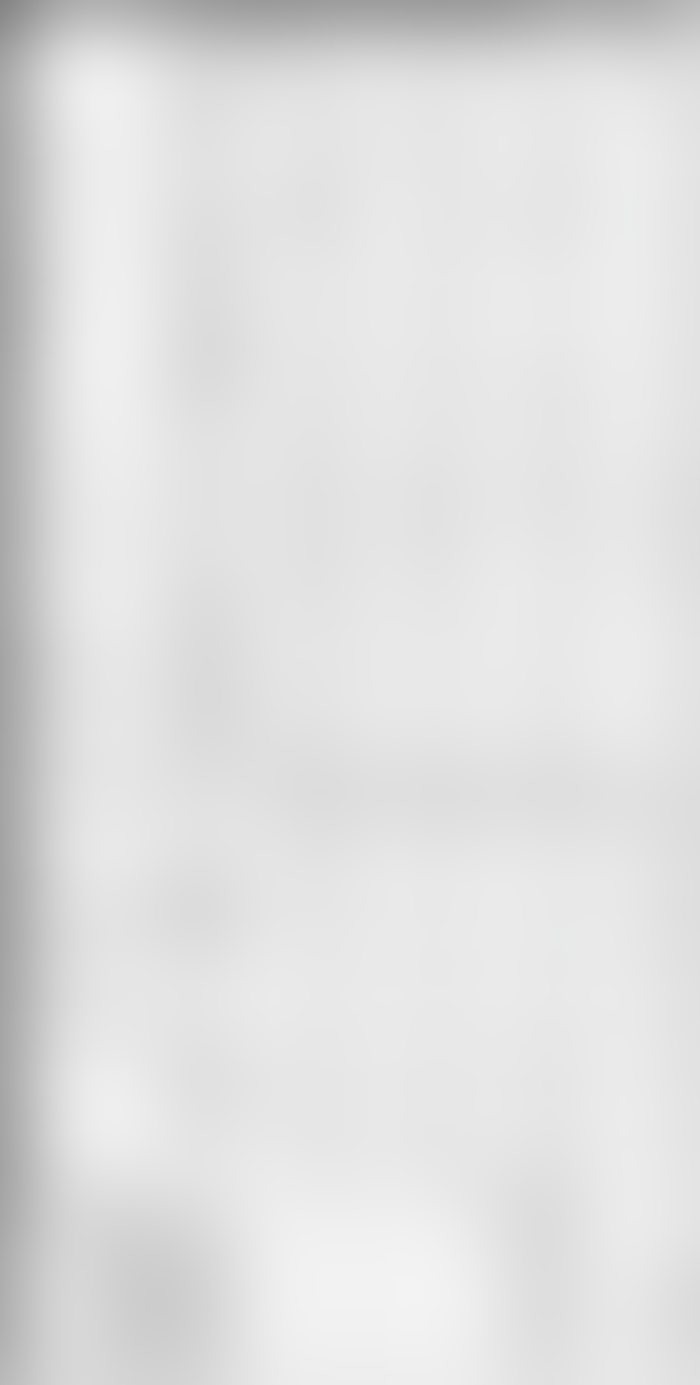 Subscribe to Our Newsletters
Feedstuffs is the news source for animal agriculture
You May Also Like
---