Black Sea woes pump up wheat prices
Black Sea woes pump up wheat prices
Afternoon report: Corn prices also make significant inroads on Friday; soybeans ease lower.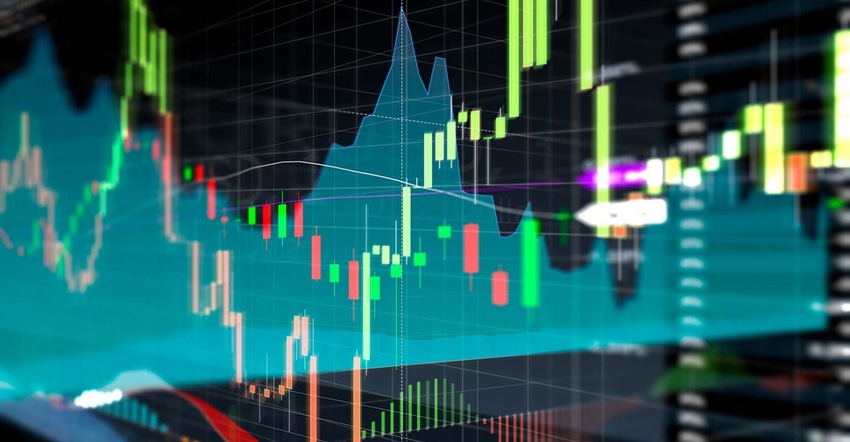 Grain prices were mixed but mostly higher on Friday after recent Russian actions are calling into doubt whether a key Black Sea shipping deal will receive additional extensions. Corn contracts were up around 2% today. Wheat gains were even better, mostly ranging between 2.75% and 4.25%. Soybeans failed to follow suit after retreating slightly lower.
Between Saturday and Monday, large portions of northern Missouri, Iowa, northern Illinois, Wisconsin and Michigan will gather at least 0.75" additional moisture, per the latest 72-hour cumulative precipitation map from NOAA. The agency's new 8-to-14-day outlook predicts near-normal precipitation for most of the Corn Belt between April 21 and April 27, with cooler-than-normal conditions likely for the northern U.S. during that time.
On Wall St., the Dow dropped 195 points in afternoon trading to 33,834 on the heels of a weak retail sales report but is still expected to close with its fourth-straight positive week. Energy futures were mixed but mostly higher. Crude oil firmed 0.5% and is hovering above $82 per barrel. Diesel dropped 1% lower, while gasoline inched 0.1% higher. The U.S. Dollar firmed moderately higher.
On Thursday, commodity funds were net buyers of soymeal (+1,500) contracts but were net sellers of corn (-3,500), soybeans (-1,000), soyoil (-1,000) and CBOT wheat (-5,000).
Corn
Corn prices rose steadily throughout Friday's session, closing up 2% and finding gains for the fourth consecutive week. May futures rose 15.5 cents to $6.6775, with July futures up 11.25 cents to $6.3675.
Corn basis bids were mostly steady across the central U.S. on Friday but did inch a penny higher at an Ohio elevator while eroding 9 cents lower at an Iowa processor today.
Private exporters announced the sale of 15.0 million bushels of corn to China. Of the total, 64% is for delivery during the current marketing year, which began September 1, with the remainder for delivery in 2023/24.
Brazil is on track to surpass the United States as the world's largest corn exporter. "The country has already shipped out 10 MMT this season compared to 3.5 MMT during the same period last year," notes Matthew Kruse, president of Commstock Investments. "It needs to ship out at least 50 MMT to be able to reach the #1 spot. Mato Grosso will still likely have a monster crop. But that can be partially offset in Paraná. Additionally, the first crop of corn will likely need to be downgraded further due to drought issues in RGDS (Rio Grande do Sul)." Kruse offers additional analysis – click here to learn more.
South Korea purchased 2.7 million bushels of animal feed corn, likely sourced from South America, in a private deal that closed earlier today. The grain is for arrival by the end of September.
The definition of family business may need to adapt moving forward, according to David Kohl. "Many young farmers are choosing to enter the agriculture industry via a family business," he notes. "However, these businesses are growing and find that cousins are now partnering with cousins, non-farm family members, or no family members. Over 21 percent of American farmers and ranchers have no next generation." Kohl also explores a few subsets of farming that include "agri-entrepreneurs" and "boomerangers" – click here to learn more.
Did you know that small farms are more than three times as likely as large farmers to apply manure as fertilizer on their corn crop? If you're in the smallest quartile, there's a 50/50 shot you do, while less than 15% of farmers in the largest quartile apply manure on their corn fields.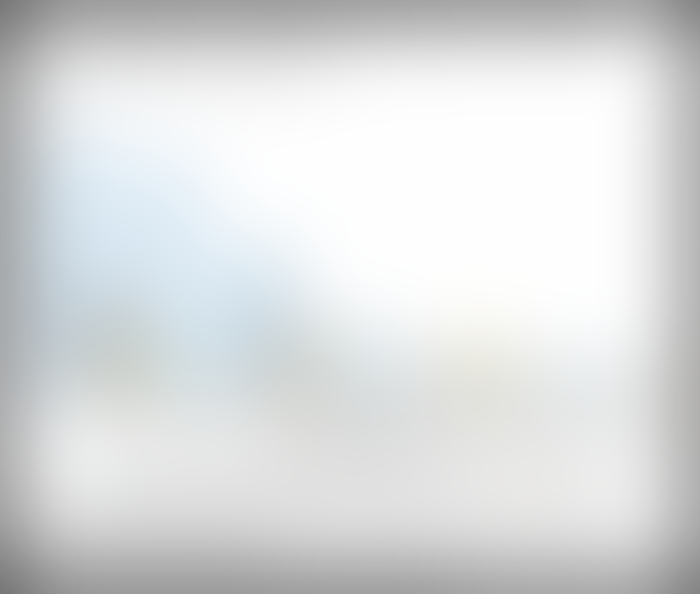 Preliminary volume estimates were for 341,414 contracts, which was modestly higher than Thursday's final count of 314,921.
Soybeans
Soybean prices faded slightly lower on some light technical selling on Friday. May futures dropped 2 cents to $14.99, with July futures down 5.75 cents to $14.6750. The rest of the soy complex was mixed. Soymeal futures eroded more than 0.75% lower, while nearby soyoil contracts found fractional gains today.
Soybean basis bids held steady across the central U.S. on Friday.
Brazil and China issued a joint statement on Friday indicating that the two countries intend to work together on a variety of issues that includes trade diversification, improved resilience of supply chains, climate change and getting involved in solving the ongoing crisis in Ukraine. Agricultural trade is obviously a key component of the Brazil/China relationship after Brazil produced record-breaking corn and soybean crops this year, and as China continues to be by far the world's top grain importer.
If it's been a few days since you've visited FarmFutures.com, our Friday feature "7 ag stories you can't miss" is a quick and easy way to catch up on the industry's top headlines. The latest batch of content includes a review of the latest WASDE report, the odds for El Niño to return and more. Click here to get started.
Preliminary volume estimates were for 233,815 contracts, spilling moderately below Thursday's final count of 262,171.
Wheat
Wheat prices moved substantially higher on Friday on mounting worries that a Black Sea shipping agreement may not be renewed next month. Some bargain buyers were also in the mix early today after prices spilled to a three-week low on Thursday. May Chicago SRW futures gained 18 cents to $6.85, May Kansas City HRW futures climbed 35.75 cents to $8.81, and May MGEX spring wheat futures rose 25.75 cents to $8.7525.
Russia is inserting some doubt into whether a deal that allows for shipping vessels to safely navigate the Black Sea will get another extension when it comes up for renewal on May 18. Russia wants Western sanctions to be lifted in exchange for future renewals of the deal. "There is still some time for the West to remove obstacles to the full implementation of the arrangements," according to Russian diplomat Mikhail Ulyanov.
Quality ratings for France's winter wheat crop improved a point, with 94% now in good-to-excellent condition through April 10, per the latest report from the farm office FranceAgriMer. Winter barley conditions are also in superb shape, with 93% rated in good-to-excellent condition over the same period.
Preliminary volume estimates were for 179,480 CBOT contracts, which was 12% below Thursday's final count of 202,988.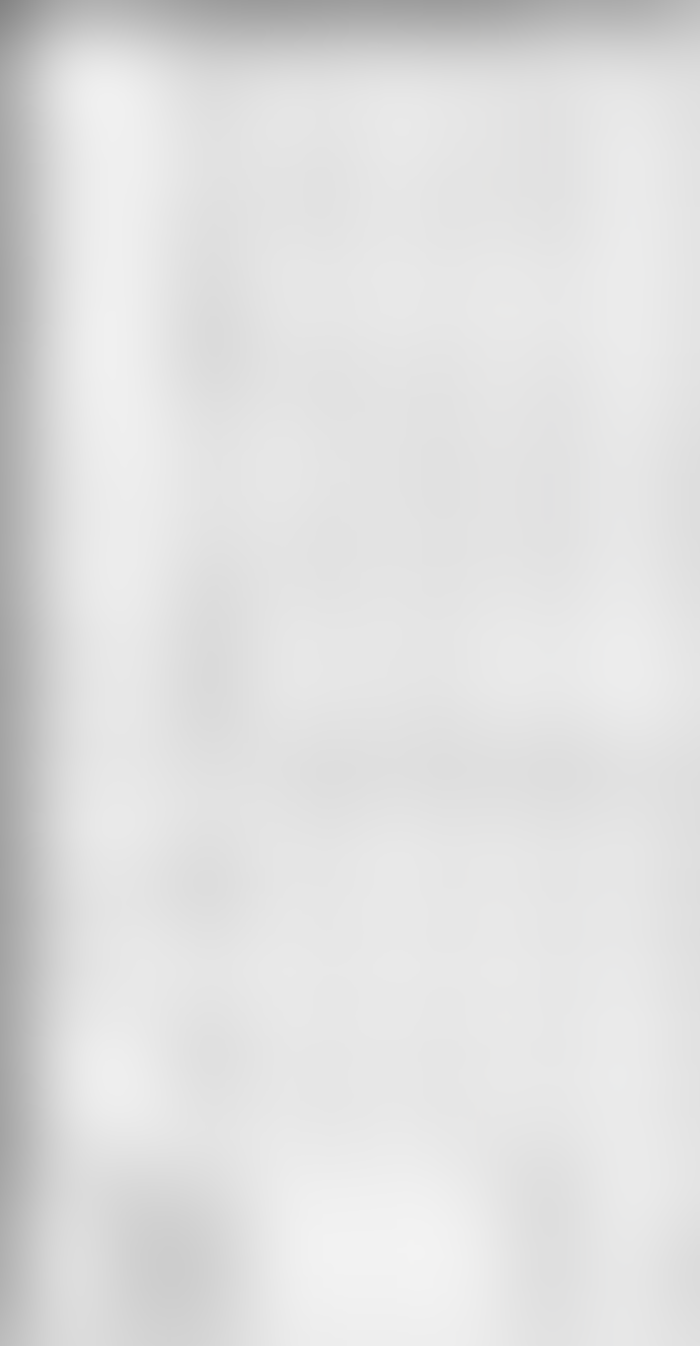 Subscribe to Our Newsletters
Feedstuffs is the news source for animal agriculture
You May Also Like
---