Bearish sentiment slashes grain prices
Bearish sentiment slashes grain prices
Afternoon report: Corn, soybeans and wheat all in the red on Tuesday.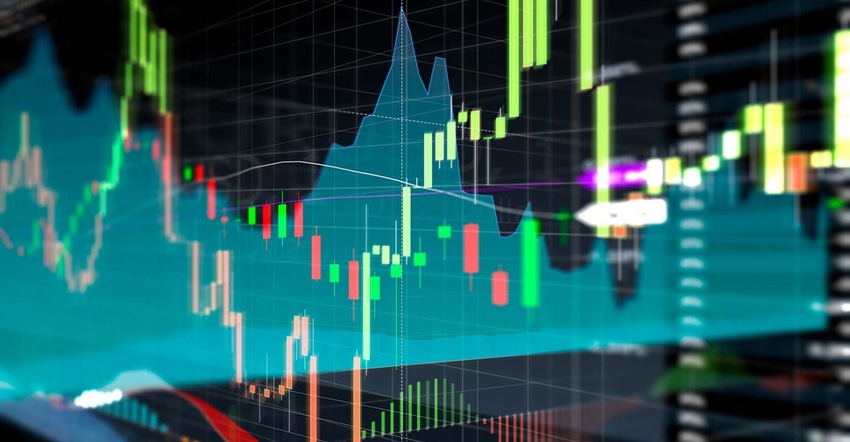 Grain markets were bearish on Tuesday due to a confluence of various factors. Harvest progress in Brazil continues to apply downward pressure on soybeans, which incurred double-digit losses. Corn and wheat prices remain sensitive to the fact that a critical Black Sea shipping deal just received a 60-day extension three days ago. And worries that the Federal Reserve will announce another interest rate hike later this week added to today's technical setback.
Plenty more rain is in store for parts of the central U.S. between Wednesday and Saturday, with the heaviest amounts likely in a band stretching from eastern Oklahoma to southern Ohio, per the latest 72-hour cumulative precipitation map from NOAA. The agency's new 8-to-14-day outlook predicts more seasonally wet weather in store for the Ohio River Valley between March 28 and April 3, with colder-than-normal conditions likely for the Northern Plains and upper Midwest.
On Wall St., the Dow improved 169 points in afternoon trading to 32,414 on hopes that the current banking crisis is being appropriately contained instead of spreading to additional institutions. Energy futures were mostly in the green, led by 2.75% gains in crude oil, which reached $69 per barrel on reports of tightening domestic stocks. Diesel made modest inroads, while gasoline was narrowly mixed. The U.S. Dollar firmed slightly.
On Monday, commodity funds were net buyers of soybeans (+3,000) and soyoil (+1,000) contracts but were net sellers of corn (-2,000), soymeal (-1,500) and CBOT wheat (-5,000).
Corn
Corn prices followed soybeans and wheat lower but managed to keep them somewhat in check after another flash sale to China was announced this morning. Losses ranged between 0.5% and 0.75% today. May futures dropped 3.5 cents to $6.2950, with July futures down 4.75 cents to $6.1075.
Corn basis bids were steady to mixed across the central U.S. on Tuesday after trending 2 cents higher at an Illinois river terminal while tilting 1 to 5 cents lower at three other Midwestern locations today.
Private exporters announce the sale of 5.4 million bushels of corn for delivery to China during the 2022/23 marketing year, which began September 1.
Per the latest data from the European Commission, 2022/23 EU corn imports are still significantly above last year's pace, climbing 66% higher year-over-year to 776.7 million bushels through March 19. Ukraine, Brazil, Canada, Serbia and Russia were the top five suppliers.
Brazil's Anec estimates that the country's corn exports will reach 35.4 million bushels in March, which was modestly above the group's prior projection from a week ago. Anec also anticipates seeing an additional 26.7 million bushels of wheat exports this month.
Time is money – especially during seasonally busy bursts throughout the year, such as spring planting. "As farms become larger and more complex, they must, as a business, become more professional wherever possible," according to Tim Schaefer, founder of Encore Wealth Advisors. "One key to becoming more professional is to prioritize your time. This doesn't mean doing more work. It's about doing the most important work first." Schaefer offers additional advice on time management and prioritization – click here for more.
Preliminary volume estimates were for 242,479 contracts, tracking moderately above Monday's final count of 197,374.
Soybeans
Soybean prices spilled 1.25% lower on an ample round of technical selling following one of the most bullish Brazilian production estimates was released earlier today. Spillover weakness from other commodities also proved problematic. May futures lost 19.25 cents to $14.6675, with July futures down 18 cents to $14.4875.
The rest of the soy complex also eroded lower on Tuesday. Soymeal futures eased around 0.2% lower, while soyoil futures tumbled more than 3% lower.
Soybean basis bids were largely unchanged across the central U.S. on Tuesday but did trend 10 cents higher at a Nebraska processor and 2 cents lower at an Illinois river terminal today.
Brazil's Anec expects the country's soybean exports will reach 565.4 million bushels in March, which is slightly above the group's prior projection from a week ago. Anec also anticipates that Brazilian soymeal exports will reach 1.787 million metric tons this month.
Also in Brazil, the Agroconsult consultancy is now estimating the country's 2022/23 soybean production will top 5.695 billion bushels, which is one of the more bullish projections out there right now. Agroconsult's current estimate is 73.5 million bushels higher than the prior one it made in February. The consultancy also predicts record-breaking export estimates this season, with a new forecast of 3.527 billion bushels.
European Union soybean imports during the 2022/23 marketing year are down nearly 15% year-over-year after reaching 310.5 million bushels through March 19. EU soymeal imports are also down from last year's pace, with 11.24 million metric tons.
Grain market analyst Bryce Knorr is among many who have been closely watching the latest banking crisis. "While it's too soon to tell if this is yet another black swan event, once again there's opportunity amid the chaos," he says. That includes the potential to lock in various inputs at relatively lower prices, including diesel, propane and fertilizer. Click here to read Knorr's latest round of analysis.
Preliminary volume estimates were for 187,198 contracts, shifting 18% below Monday's final count of 227,943.
Wheat
Wheat prices saw variable losses that ranged between 0.75% and 2.75% as strong overseas competition has kept the market in an overall bearish environment for the past several weeks. May Chicago SRW futures lost 20.25 cents to $6.8050, May Kansas City HRW futures fell 11.75 cents to $8.18, and May MGEX spring wheat futures dropped 8 cents to $8.4350.
The European Union's 2022/23 soft wheat exports are trending 8% above last year's pace after reaching 813.1 million bushels through March 19. Morocco, Algeria, Nigeria, Egypt and Saudi Arabia have been the top five purchasers. EU barley exports, meantime, are down sharply from year-ago totals after reaching 198.9 million bushels over the same period.
Jordan made no purchases in its international tender for 4.4 million bushels of milling wheat from optional origins that closed earlier today, despite up to nine participants sending offers. A new, similarly sized tender is likely to be issued in the near future.
Preliminary volume estimates were for 115,778 CBOT contracts, which was slightly above Monday's final count of 108,670.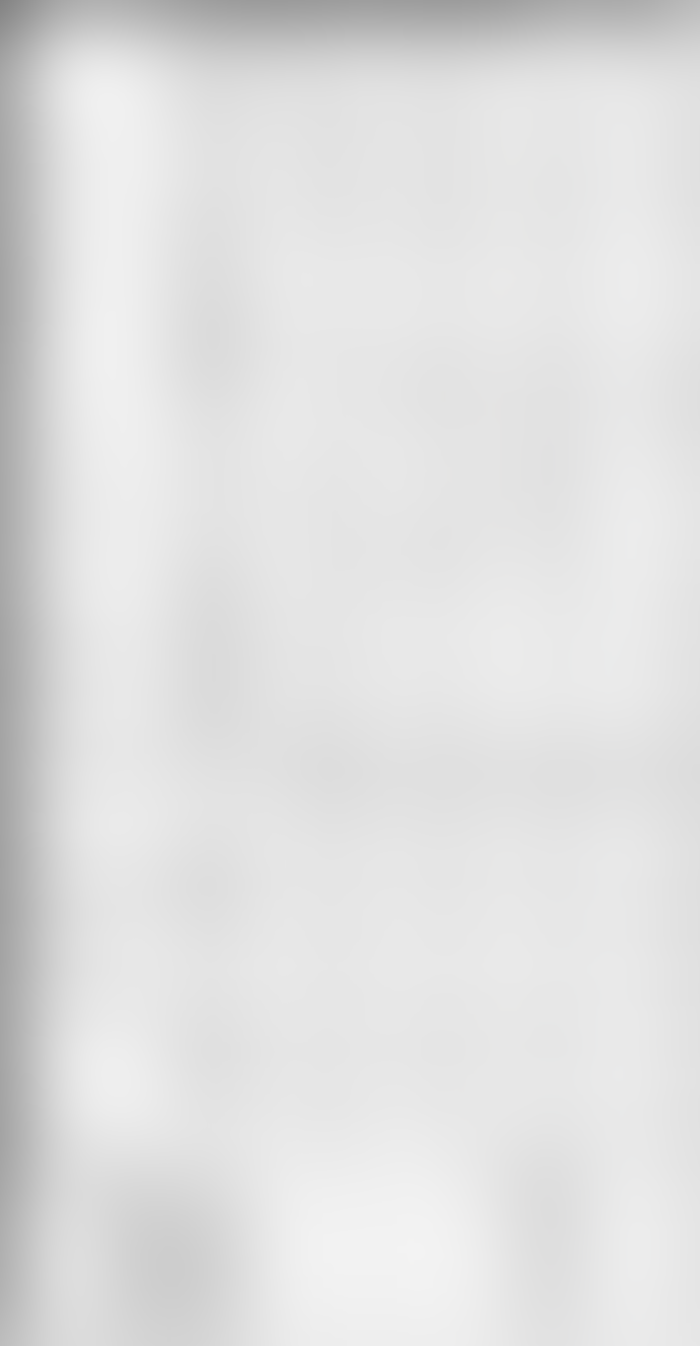 Subscribe to Our Newsletters
Feedstuffs is the news source for animal agriculture
You May Also Like
---