Winter wheat mounts a moderate comeback
Winter wheat mounts a moderate comeback
Afternoon report: Corn prices also firm in Friday's session, with soybeans trending slightly lower.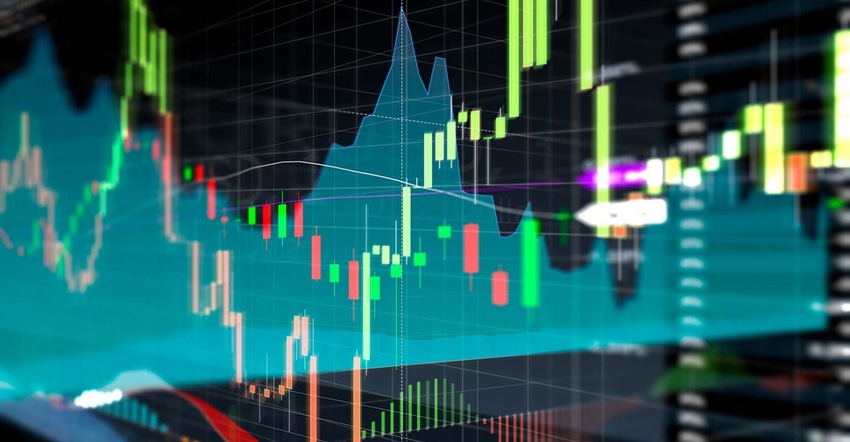 Grain prices mostly moved higher on Friday after suffering a significant and widespread selloff on Thursday. Wheat prices fared the best, with some contracts improving as much as 3% today. Corn prices also made solid inroads, closing with gains of around 1.25%. Soybeans were lightly mixed after erasing most of the losses incurred overnight.
Most areas east of the Mississippi River will see at least some measurable moisture between Saturday and Tuesday, per the latest 72-hour cumulative precipitation map from NOAA. The Mid-South and Southeast are likely to see the largest totals during this time. Meantime, NOAA's new 8-to-14-day outlook predicts more seasonally wet weather for the southern half of the U.S. between March 17 and March 23, with most of the country set to experience colder-than-normal conditions.
On Wall St., the Dow eroded another 290 points lower in afternoon trading to 31,964 after the FDIC took control of one of the largest banks in the nation – Silicon Valley Bank – which marked the second-biggest bank failure ever. Energy futures shifted higher, with crude oil up more than 1% to $76 per barrel on better-than-expected jobs data, which could in turn boost demand. Diesel jumped 3.75% higher, with gasoline up around 1.5%. The U.S. Dollar softened moderately.
On Thursday, commodity funds were net buyers of soymeal (+1,000) contracts but were net sellers of corn (-9,500), soybeans (-2,000), soyoil (-4,500) and CBOT wheat (-7,500).
Corn
Corn prices rebounded on Friday after slumping lower earlier this week – especially on Thursday, where a broad selloff left most commodity prices lower – and landing at the lowest level since last August yesterday. Today, March futures rose 8.25 cents to $6.2675, with May futures up 6.75 cents to $6.1825.
Corn basis bids were mostly steady across the central U.S. on Friday after trending 1 to 5 cents higher at three Midwestern locations. An Illinois river terminal bucked the overall trend after tracking 2 cents lower today.
The carbon market is booming. If you're planning to sign a contract this year, there are definitely some things to consider before doing that, according to Texas A&M Extension Agriculture Law Specialist Tiffany Lashmet. "They're all very different, depending on the company that you're looking at, so it's crucial to take the time and investigate the potential contract and look into information about the company," she says. "See if they're willing to negotiate on the contract terms." Click here to learn more.
When is the best time to sell your old crop corn? That's a question recently posited by Bill Biedermann, hedging strategist with AgMarket.net. "With old crop world stocks to use ratios (excluding China) still at levels only seen three times in history, it is easy to expect a very bullish move in price if the U.S. starts to have a problem," he notes. "However, flat price of corn is not bullish at all if the U.S. production cycle is successful." Click here for additional analysis.
Brazil's Safrinha (second) corn crop was only 70% planted through late last week. Naomi Blohm, senior market adviser with Stewart Peterson, explains why this trend is "absolutely important" for the U.S. corn market. "Right now, the market is assuming a record corn crop from Brazil, and keep in mind that assumed perfection is priced into the market already," she offers for starters. Click here for more analysis in Blohm's latest column.
South Korea purchased 2.7 million bushels of animal feed corn from optional origins (including the United States) in an international tender that closed earlier today. The grain is for arrival by July 30.
Preliminary volume estimates were for 218,442 contracts, which was nearly half of Thursday's final count of 409,308.
Soybeans
Soybean prices were lightly mixed after some uneven technical maneuvering on Friday as traders attempt to balance eroding Argentine production potential against a likely record-breaking effort in Brazil. March futures picked up 1.75 cents to $15.2175, while May futures dropped 3.75 cents to $15.07.
The rest of the soy complex was mixed. Nearby soymeal contracts picked up modest gains, while soyoil futures trended around 1% lower today.
Soybean basis bids held steady across the central U.S. on Friday.
Argentina's Buenos Aires grains exchange was the latest entity to make severe cuts to its estimates for the country's 2022/23 corn and soybean production. The exchange now anticipates this season's soybean harvest will only reach 1.084 billion bushels, down 10.6% from its prior projection of 1.213 billion bushels. The exchanges new estimate for corn production is down another 8.5% to 1.476 billion bushels.
Citing drought conditions in the south, Brazilian lender Sicredi has downgraded its estimates for the country's 2022/23 soybean production, which is now at 5.401 billion bushels. Most other groups are predicting this season's production will more likely come in around 5.5 or even 5.6 billion bushels.
What is market compression, and why is it important? Max Armstrong talks with David Kohl, Professor Emeritus at Virginia Tech University in today's edition of Farm Progress America – click here to learn more.
Preliminary volume estimates were for 155,787 contracts, fading moderately below Thursday's final count of 209,255.
Wheat
Wheat prices mostly erased Thursday's losses on some bargain buying after eroding to an 18-month low earlier in the week. May Chicago SRW futures rose 17.5 cents to $6.8325, May Kansas City HRW futures climbed 26 cents to $8.0325, and May MGEX spring wheat futures added 9 cents to $8.2650.
French farm office FranceAgriMer reported that the country's 2022/23 soft wheat quality ratings were stable in the week through March 6, with 95% of the crop in good-to-excellent condition. Winter barley ratings decreased slightly, but 93% of the crop is still rated in good-to-excellent condition.
South Korea purchased 4.6 million bushels of animal feed wheat from optional origins (including the United States) in private deals that closed on Thursday. The grain is for arrival in September.
Has it been a few days since you've ventured onto FarmFutures.com? Our Friday feature "7 ag stories you can't miss" is a good way to quickly catch up on the industry's top headlines. The latest batch of content includes important updates about Mexico's proposed GMO ban, new groundbreaking nitrogen research, a move to overturn WOTUS and more. Click here to get started.
Preliminary volume estimates were for 85,990 CBOT contracts, shifting 38% below Thursday's final count of 138,627.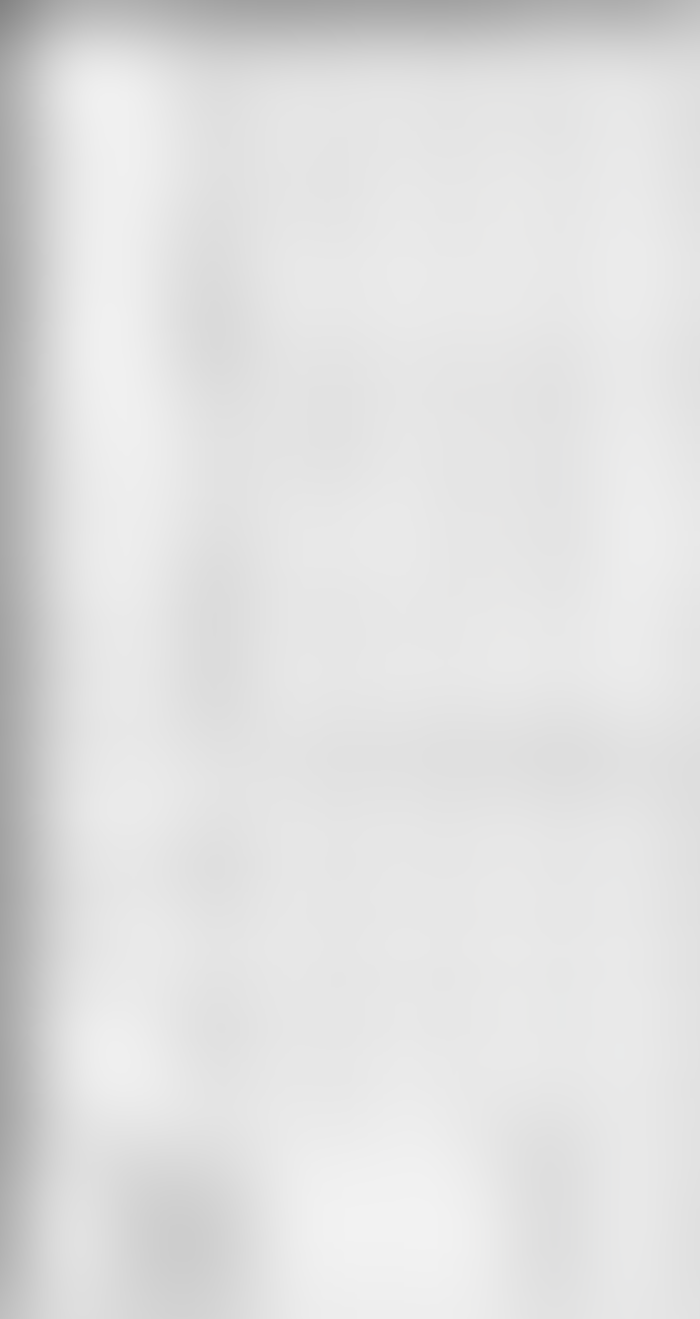 Subscribe to Our Newsletters
Feedstuffs is the news source for animal agriculture
You May Also Like
---