Winter weather, strong grain demand create port delays
Winter weather, strong grain demand create port delays
U.S. grain export inspections in January were 18% higher than previous year.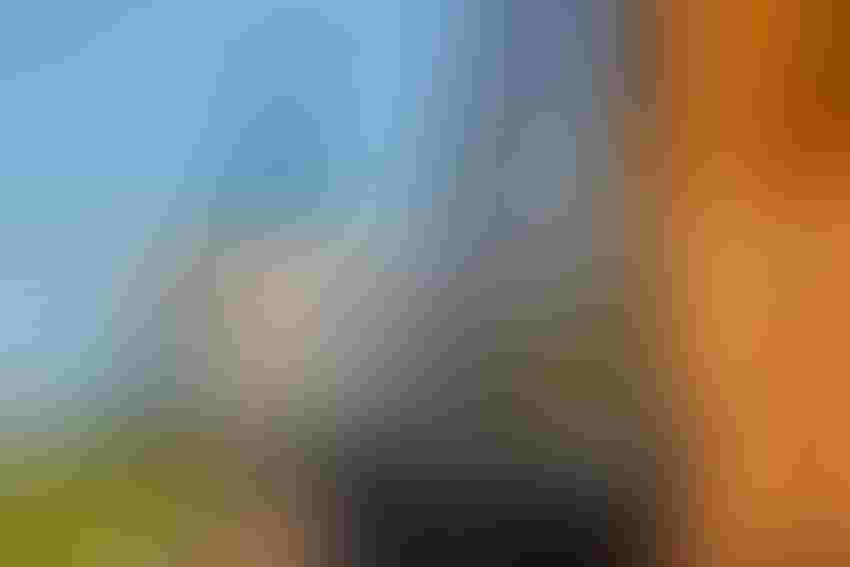 doranjclark_iStock_Thinkstock
The sharp inverse in export basis between March delivery and April delivery for U.S. wheat at both Gulf of Mexico and Pacific Northwest (PNW) ports indicates that exporters have faced logistical challenges during a brutally cold and snowy winter, according to U.S. Wheat Associates (USW) market analyst Stephanie Bryant-Erdmann.
U.S. Department of Agriculture data show that U.S. grain export inspections in January increased 18% year over year, which is on par with the five-year average.
Bryant-Erdmann said the bad winter weather began slowing rail and barge arrivals at both Gulf and PNW ports in December. Those delays worsened as January brought frigid temperatures and snow to the U.S. northern Plains, Midwest and, unusually so, the PNW ports. In fact, this year's snowfall has been the most Portland, Ore., has received since 1995, she added.
"Railcar supply tightened in December and January as the bad weather slowed train movement across the northern Plains. In severe cold, railroads must decrease the number of cars pulled by each locomotive for safety reasons."
The U.S. rail system's round-trip rate slowed during January, according to Surface Transportation Board data. In turn, the higher demand for rail freight pushed secondary rail freight rates dramatically higher.
During 2016, barges delivered 43.2 million metric tons of grain to U.S. Gulf ports, the largest volume recorded since USDA began tracking in 2003. Demand for barge space continued into January 2017 rather than tapering off after the fall harvest. Bryant-Erdmann noted that barges so far this year have moved 2.81 mmt of grain on the Mississippi River, up 18% year over year and 21% above the five-year average.
"While U.S. export facilities have some storage on site, a consistent flow of grain from the interior is needed to keep up with vessel loading," she said.
Since 2010, Bryant-Erdmann noted that PNW export terminal storage capacity has increased 27% to 1.08 mmt, yet PNW export terminals turn their inventory about every 12 days. Gulf export terminals have roughly 2.2 mmt of capacity and turn over their inventory, on average, about every 10 days.
According to Bryant-Erdman, the delays in grain delivery have significantly increased the number of vessels waiting to load.
USDA's Feb. 2 "Grain Transportation Report" showed that 65 vessels were at port in the U.S. Gulf, compared to the 2016 weekly average of 43 vessels. Throughout January, the U.S. Gulf had an average 58 vessels either loading or waiting, up 14% from January 2016 and 25% above the five-year average. As of Feb. 2, there were 37 vessels at port in the PNW, up 85% from the same time last year.
"Looking ahead, exporters believe they can work through the backlog by the end of March, barring any additional severe weather events," she said.
In January, an average of 43 vessels per week were loaded in the Gulf, compared to an average 40 vessels per week in 2016. Even though PNW vessel loading slowed to an average of 10 vessels per week for the first three weeks of 2017, Federal Grain Inspection data showed that 31 vessels were loaded between Jan. 26 and Feb. 2.
"This year's weather has certainly been worse than normal, but the issues that come with such challenges are well-known. That is partly why U.S. railroads, ports and waterway associations continually invest in infrastructure to improve the flow of grain from U.S. farmers to overseas customers," Bryant-Erdmann said.
Subscribe to Our Newsletters
Feedstuffs is the news source for animal agriculture
You May Also Like
---