Wheat survey blazes pathway to higher feed value
Wheat survey blazes pathway to higher feed value
Survey provides further clues to how to unlock higher energy and nutritional extraction from feed wheat for pigs and poultry.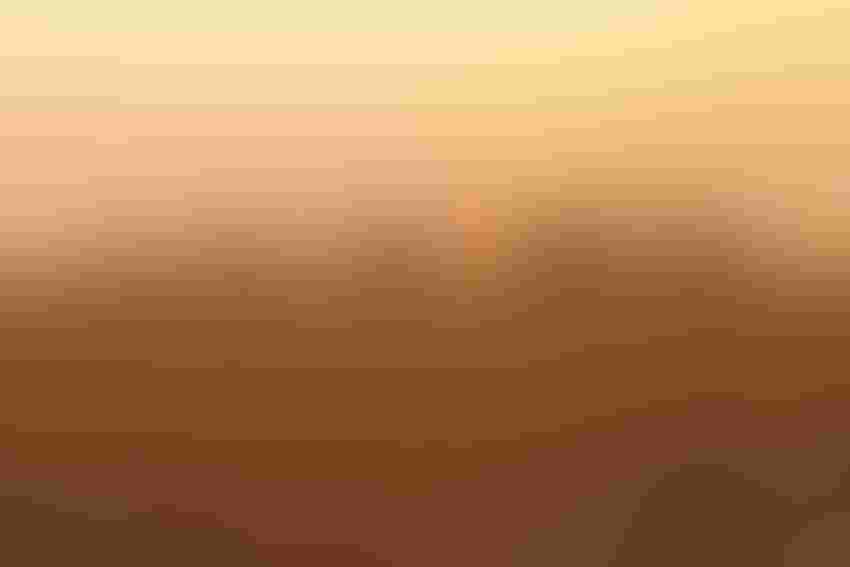 Comstock/Stockbyte/Thinkstock
Fresh insights will help get "more bang per bite" from feed wheat, as data build following the third year of a major survey of wheat samples gathered from across Canada.
The wheat survey was led by Canadian Bio-Systems Inc. (CBS) and the University of Manitoba, in cooperation with farming operations and feed mills across five provinces: Ontario, Manitoba, Saskatchewan, Alberta and British Columbia.
"The wheat survey provides us with a unique, real-world picture of the nutritional quality of Canadian wheat on a year-to-year basis," said survey director Rob Patterson, technical director for CBS. "The results help us monitor for any shifts that could impact feeding strategies. They also help us build a valuable data bank on the nutritional profile of Canadian wheat. We plan to continue this survey as an annual effort and the primary value will be realized over time as our data bank of information continues to grow. We are grateful for the support of producers and industry across the country who have participated and are helping ensure this is a robust data set that will provide increasingly strong value."
Feed optimization
Year 3 results confirm the quality of Canadian wheat, showing higher overall nutritional value compared to samples from other major wheat-producing countries, CBS said. The data collected also provides further clues to help solve the puzzle of how to unlock higher energy and nutritional extraction from this key feed grain for pigs and poultry.
All of this supports optimal use of feed wheat in swine and poultry diets, including best use of feed technology to extract a higher level of energy and nutrients, explained Dr. Anangelina Archile, CBS technical services manager who assisted with coordinating the data collection and analysis. "The more deeply we understand the feed ingredients we are using, the better we can apply strategies and technology to maximize the feed value."
Survey data will also fuel CBS's recently launched iNSPect feed analysis app, which is designed to support sophistication in feeding approaches for livestock.
Today, researchers have improved analytical tools to develop a more sophisticated understanding of the nutritional profile of feed grains, including wheat, Archile said. At the same time, the industry has improved feed technology to break down otherwise hard-to-digest components into usable energy and nutrients — adding more value and profitability to swine and poultry operations.
"The wheat survey results provide us with a clearer picture of the overall nutritional value and where the untapped value lies. It helps direct us down the pathway to extracting higher nutritional benefits," she added.
For the 2016-17 wheat survey, samples were collected from the five provinces from August to December 2016, with data analysis completed during 2017. Select samples from Argentina, Ukraine, Australia and the U.S. were also collected and analyzed as a reference in order to understand the differences in wheat quality among key wheat-producing countries.
All samples were analyzed at the University of Manitoba's department of animal science for quality, including relevant nutritional parameters such as crude protein, starch, neutral detergent fiber, water-soluble and water-insoluble non-starch polysaccharides (NSP), as well as phytate and non-phytate phosphorus.
According to CBS, Canadian wheat compared favorably to that of other countries, showing the highest protein levels (14.3%), relatively low water-soluble NSP (2.10%) and a desirable overall profile of key nutritive values. Results closely resembled 2015-16 wheat survey findings, with the exception of a significant increase in water-soluble NSP (11% higher in 2016-17), which indicates slightly reduced nutritive value and is a key trend to monitor, Patterson said.
The data also confirmed a strong opportunity to increase the feed value of wheat using advanced feed technology, such as the latest enzyme formulations, to break down hard-to-digest feed components evident in the wheat nutritional profile.
"The world of livestock nutrition is continually shifting toward enhanced precision approaches," Patterson said. "Surveys like this one give us the information we need to support that progression. Ultimately, we are headed toward less waste and more bang per bite, translating to added value and higher profits for livestock producers. There is excellent potential to improve as the feed technology options continue to advance."
Subscribe to Our Newsletters
Feedstuffs is the news source for animal agriculture
You May Also Like
---