Wheat farmers get 'million-dollar rain'
Wheat farmers get 'million-dollar rain'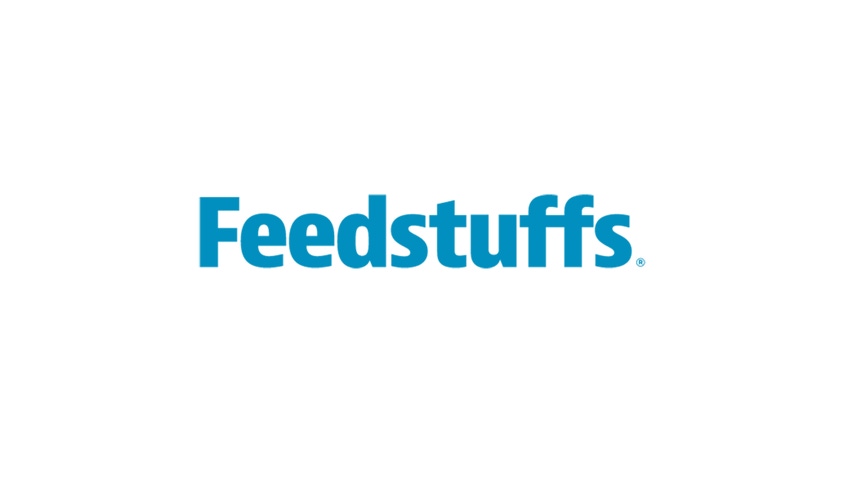 RAIN finally arrived in the central and southern Plains last week to aid development of winter wheat, which so far has struggled under dry conditions.
Winter dormancy for the crop is still about a month away, so the rain will help the crop develop root systems and tillers to survive the winter and resume growth next spring.
"This rain will do wonders. This is a million-dollar rain for western Kansas wheat farmers," Kansas State University agronomy professor John Holman said. "It was pretty wide spread. A lot of places got over 2 in."
In Kansas, the rain started in the southwestern corner overnight Wednesday and continued into Thursday.
"The southwest corner of the state got a good rain of 1-2 in., which is very unusual for October," said Aaron Harries, vice president of research and operations at the Kansas Wheat Commission. "This will help wheat get good roots established and to put out tillers."
Until the rain arrived, the wheat crop from Kansas to Texas had struggled with dry conditions that, in some cases, delayed planting. Also, some of the emerged wheat was beset by insect damage.
"This (rain) is going to change the condition considerably," said Dwight Koops, president of the agriculture consulting group Crop Quest in Dodge City, Kan.
Prior to the rain, the U.S. Department of Agriculture rated Kansas' topsoil moisture as 59% short to very short. Wheat there was 51% emerged and 82% planted — both behind the five-year averages. Topsoil was rated 60% short to very short in Oklahoma and 67% in Texas. These three states produced about 25% of the nation's wheat this year.
National Weather Service maps showed that the rain moved east across the Plains late in the week and prompted flash-flood warnings from central Texas to central Oklahoma. The service's seven-day outlook had up to 11 in. falling in central Texas and lesser amounts in Kansas and Oklahoma.
Harvest progress
The corn harvest advanced 17 points to 59% completed as of Oct. 18, ahead of the five-year average of 54%, while the soybean harvest increased 15 points to 77%, also ahead of its 68% average, according to USDA's latest crop progress report.
Rapid harvesting was expected because the Midwest has had rain-free weather for several weeks,
Iowa's corn harvest as of Oct. 18 was 52% completed, ahead of last year's 18% and matching the five-year average pace. The soybean harvest reached 83% versus 58% a year ago and the 80% average.
"Statewide, there were 6.9 days suitable for fieldwork — the most days suitable for fieldwork this season," the Iowa report said. "Reported concerns for the week included field fires due to the dry, windy conditions and stalk quality, with a few reports of wind damage."
Grain dealers last week said they would welcome rain showers as the moisture would settle the dust, which had become heavy. Also, rain would lessen the risk of brush fires, which occurred over the past week.
Illinois corn and soybeans both were 85% harvested, compared with the averages of 68% for both crops.
"We are crazy dry here. There has not been a rain in about a month," a central Illinois dealer said.
In the Midwest and Plains states, winter wheat planting reached 76%, and emergence was at 49%, compared with 75% and 54% a year ago and the respective averages of 77% and 49%.
In Kansas, winter wheat planting advanced to 82%, compared with 76% a year ago and the 84% average. Topsoil moisture was 41% adequate to surplus, down from 47% a week ago.
Nationally, sorghum was 61% harvested versus 47% a year ago and the 52% average.
Export sales
Soybeans had another big week, with export sales at 74.6 million bu., up 43% from the previous week (Table), according to USDA's Oct. 15 report; China again took the majority of that business. The sales figure blew past trade estimates in a Reuters poll.
Weekly corn sales of 9.8 million bu. were down 59% from a week earlier, with Japan, Colombia and Mexico as the leading buyers.
Weekly wheat export sales of 13.1 million bu. were down 22% from the prior week, with the Philippines, unknown destinations and South Korea as the leading buyers. A small amount of 2016-17 wheat — 62,458 bu. — went to Costa Rica, unknown destinations and Italy.
The corn sales missed trade forecasts by a large margin, while the wheat business was within the range of estimates.
In daily reporting over the past week, USDA said nearly 13.6 million bu. of soybeans were sold to China, and another 17.01 million went to unknown destinations, while 20,000 metric tons of soybean oil went to China and 20,000 mt went to unknown destinations. Of the 17.01 million bu. of soybeans, 15.43 million bu. will be from the 2015 harvest and the rest from the 2016 crop.
Chicago, Ill., corn and wheat futures slipped a little after the weekly export sales report, while soybeans gained early before closing lower later that day.
Soybean meal export sales of 264,400 mt for 2015-16 were up 17% from the prior week and were led by Mexico, unknown destinations and Saudi Arabia. New-crop sales of 4,700 mt went to Mexico.
Sorghum had a net reduction in sales of nearly 386,000 bu. as cancellations by unknown destinations offset sales to China and Haiti.
Export sales for week ending Oct. 15, million bu.
Market recap
A 1% rise in the dollar late in the week halted a mild upward trend in corn, soybean and wheat futures. The dollar rose after the president of Europe's central bank said an interest rate reduction may be needed to boost Europe's economy.
That talk sent the euro down about 2% against the dollar and lifted the greenback. A strong dollar is often a concern for commodity traders, who believe it will hurt export sales as yuans, yens and euros will buy fewer U.S. crops.
Prior to the dollar's jump, soybeans had moved higher due to the recent export business. Corn also moved higher, but at a lesser rate, as exports were sluggish, plus the fast-moving harvest was putting more corn on the market.
Soybean futures stayed above $9/bu. late last week, supported by USDA trimming the crop size and by the sales to China. Gains were limited, at times, by the rapid Midwest harvest and by reports of better-than-expected yields.
Corn futures moved lower and were on track to finish lower for the second straight week and below $3.80/bu. largely because of harvest pressure. The clear weather had farmers making good progress.
Wheat futures advanced early in the week as the dry conditions in the Plains raised concerns about next year's harvest. Futures turned lower late in the week when the rain arrived and the dollar moved higher. Soft red winter wheat hovered above $5/bu., while hard red winter wheat was slightly under it.
Also bearish for wheat was rain falling in the dry crop areas of the Ukraine and Russia.
Ongoing pressure from lower-priced foreign wheat puts U.S. wheat at a disadvantage in export markets. Egypt bought wheat from Russia and Romania this past week as the average price was below the lowest U.S. prices.
Volume:87 Issue:41
Subscribe to Our Newsletters
Feedstuffs is the news source for animal agriculture
You May Also Like
---