WEEKLY GRAIN MOVEMENT: Soggy roads slow grain trucks
WEEKLY GRAIN MOVEMENT: Soggy roads slow grain trucks
Warmer weather to continue this week.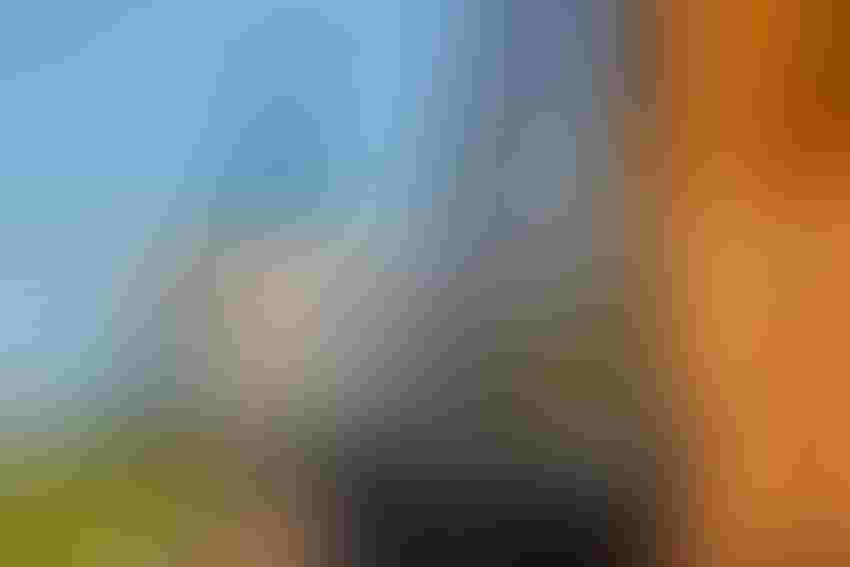 doranjclark_iStock_Thinkstock
Soggy country roads have prevented farmers from bringing trucks loaded with grain to elevators in Illinois, grain dealers said. Elevators are offering free deferred price contracts, which farmers want to utilize, but recent warm weather has melted the ground frost and weakened road beds.
As a result, trucks have been limited on how much they can carry.
"The road commissioners don't want them to tear up the roads. They can't get their grain hauled," an Illinois dealer said. "We are way behind on post-harvest receipts."
Another Illinois dealer said farmers have waited for cold spells to freeze the roadbeds before bringing in the grain. However, warm weather is forecast this week. Daily lows of about 20 degrees Fahrenheit are forecast early this week for much of the Midwest, but then move into the 40s by late week. Daytime highs could be in the 50s in Iowa and Illinois and 60s in Missouri and Kansas.
In addition, the latest 6- to 10-day forecast, Feb. 11-15, favors above-normal temperatures for most of the country.
Farmers are not readily selling their corn and soybeans once they do get them to the elevators. Even with the market's recent rallies, cash prices have not prompted selling.  New-crop sales also have been slow even with November futures above $10.
Cash prices will have to come up 10 to 12 cents on new-crop soybeans for sales to develop, dealers said. New-crop soybeans currently are bid about $9.88 a bushel in central Illinois and about $9.55 in central Iowa.
Active Grain Vessel Loading
Grain vessel loadings at the Gulf remain strong with USDA reporting 45 vessels loaded during the week of Jan. 26, up 41% from a year ago, according to USDA's Grain Transportation Report.
"Based on the activity in January and barring any unforeseen circumstances, grain vessel loading activity is likely to remain strong in 2017," the report said. "During this January, an average of 58 ocean-going grain vessels per week were either loading or waiting to be loaded in the U.S. Gulf. This compares to 48 vessels per week during the previous month and 51 vessels during the same month a year ago."
The report also said, 77 vessels are expected to be loaded within the next 10 days, compared to 75 in December and 61 vessels a year earlier.
The active export program for soybeans has supported Gulf bids and local processors are having to maintain competitive bids. The upper Mississippi River remains closed to navigation for the season, but the strong bids had a Quad Cities dealer buying soybeans for delivery when the river opens in March.
Currently, soybeans for February delivery to the Gulf are bid about 35 over the CBOT March and March is bid about 30 over. Corn for February is bid about 43 over March and March is 44 over.
Barge grain shipments during the week ended January 28 totaled 719,016 tons, down 2% from the prior week and down 4% from a year ago, according to the grain transportation report.
In the rail sector, grain car loadings totaled 24,485 for the week ended Jan. 21, unchanged from the prior week and up 16% from a year ago, the report said.
For truckers, the U.S. average diesel fuel price was down 1 cent in the during the week ended January 30 at $2.56 per gallon. That is up 53 cents from a year ago.
USDA's latest weekly grain inspections   are detailed in the following table and charts.
Subscribe to Our Newsletters
Feedstuffs is the news source for animal agriculture
You May Also Like
---