Vomitoxin creating big headaches for durum wheat harvest
Vomitoxin creating big headaches for durum wheat harvest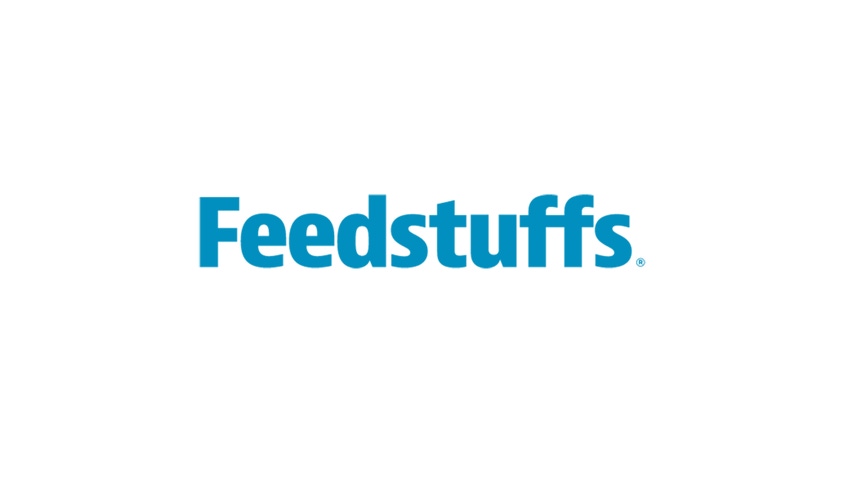 WHEAT prices have been a disappointment for farmers throughout the country this season, but many North Dakota farmers have another reason to be upset as vomitoxin has been found in much of the wheat in the northwest portion of the state.
The discovery has made grain elevators cautious about buying the wheat and has lowered the prices offered to farmers who have the tainted grain.
For farmers with untainted durum, however, prices have been good, because elevators need it to blend with the tainted grain to bring down the overall contamination levels.
"It was kind of a surprise as widespread as it is," Jim Peterson, marketing director for the North Dakota Wheat Commission, said of the vomitoxin.
Four counties in northwestern North Dakota produce about 50% of the state's durum, and about a third of the harvest in that area contains less than 2 parts per million of vomitoxin, Peterson said. However, the remaining crop has 2-5 ppm of vomitoxin, with instances of up to 8 ppm in some parts.
North Dakota is the leading U.S. state for durum wheat production. The crop had good yields this year, but the portion in the northwest corner had a high incidence of contamination.
"Typically, you do not see (vomitoxin) in this area at this level," Peterson said. "That area stayed wet; it had frequent showers and high humidity."
Wheat with contamination levels of 2-4 ppm typically can be blended with clean wheat and still be used for processing into food products.
While vomitoxin is generally a concern for livestock because the animals may reduce their consumption of the contaminated feed, regulators and importers also place limits on how much is allowed for food products.
Wheat with greater degrees of contamination may be designated for feed use and, thus, bring lower prices.
"The 3 or 4 ppm will get blended off, but the 5 or 8 ppm will have to go straight to the feed market," Peterson said.
As a result, some elevators have quit accepting durum until they can be assured that they have enough clean wheat for blending.
Also, due to the increased need for clean wheat for blending, some farmers who have the untainted wheat are now holding onto it in hopes that prices will go higher.
Untainted durum could bring $6/bu. or more, while tainted feed-quality grain may bring about $2.50/bu.
Durum is processed into domestic pasta and also gets exported, with Italy being the largest export market.
Corn and soybeans
U.S. corn and soybeans are going into the final stage of their season in mostly good to excellent shape as there are few apparent weather threats before harvest, which will begin in mid-September.
Corn finished August with 75% of the national crop in good to excellent condition as the Illinois crop improved, while the Indiana and Ohio crops slipped. Soybeans ended the month with 73% of the national crop in good/excellent condition, with improvements noted in Indiana and Michigan versus a minor slippage in the Illinois crop.
Based on those ratings in some states, Farm Futures calculated the U.S. corn yield at 173.7 bu. per acre, down slightly from its previous estimate of 174 bu. per acre. It left the calculated average soybean yield unchanged at about 49.2 bu. per acre.
In Illinois, soybeans finished August at 78% good/excellent as the state relayed reports of sudden death syndrome and lodging in some soybean fields.
Indiana's corn rating slipped a little late in the month to 72% good/excellent, and its soybean crop gained only slightly, from 74% to 75% good/excellent, as storms moved through the state in late August, bringing tornadoes and abundant rain.
"Farmers reported that tornadoes damaged very little, but excessive rain and standing water are hurting the crop," the Indiana report explained. "While locally heavy downpours observed throughout the state contributed to waterlogged fields, dry pockets persisted, primarily in the northeastern corner of Indiana."
In Iowa, the corn crop ended August at 83% good/excellent condition, and its soybean crop stood at 82%.
"Corn condition rated 83% good to excellent despite some reports of crop damage from heavy rain and wind during the week," the Iowa report said. "Soybean condition rated 82% good to excellent, although there were reports of sudden death and white mold in some soybean fields."
In Nebraska, corn was unchanged at 75% good/excellent condition, while soybeans improved one point to 77%.
"Precipitation of an inch or more was limited to the southern border counties and portions of the extreme east. Much of the state remained dry. The cooler temperatures reduced crop moisture demands," the Nebraska report said.
Spring wheat was 81% harvested, compared with 84% a year ago and a five-year average of 62%. North Dakota's spring wheat was 82% harvested versus the 55% average.
"Little to no rain was received during the week, except for portions of east-central North Dakota, which recorded an inch or more," the North Dakota report said at the end of August.
Market recap
Corn and soybeans had a rough August, with corn prices down nearly 10% for the month on top of a nearly 7% drop in July, while soybeans dropped 7% on top of a 12% drop in July.
Favorable weather, which included regular beneficial rain, was one reason for the drop in prices. The other reason was the U.S. Department of Agriculture's crop forecast on Aug. 12 calling for 15.15 billion bu. of corn and 4 billion bu. of soybeans.
Weather forecasts for September are favorable for corn and soybeans. USDA's 30-day outlook shows normal temperatures for the western Midwest and normal to above-normal rainfall.
The 90-day outlook, which runs through November, shows above-normal temperatures for the entire country and normal moisture for the Midwest.
Soft red winter wheat futures in Chicago, Ill., finished August 11.5% lower after a 5.5% drop in July. Kansas City, Mo., hard red winter wheat dropped 9.4% in August after gaining nearly 1.4% in July. Spring wheat slipped 0.5% in August after being down 1.4% in July.
Wheat continued to be pressured by big crops around the world. Officials in Canada and the Ukraine in August raised the estimates for their already large wheat harvests, and Australia is expecting a big harvest in a few months.
USDA also expects larger global wheat supplies. In its August supply report, the agency raised its estimate for global production nearly 5 million metric tons from its July forecast.
Volume:88 Issue:09
Subscribe to Our Newsletters
Feedstuffs is the news source for animal agriculture
You May Also Like
---