Soybeans finally catch a break
Soybeans finally catch a break
Afternoon report: Wheat prices rise on Russian rumors; corn grabs double-digit gains.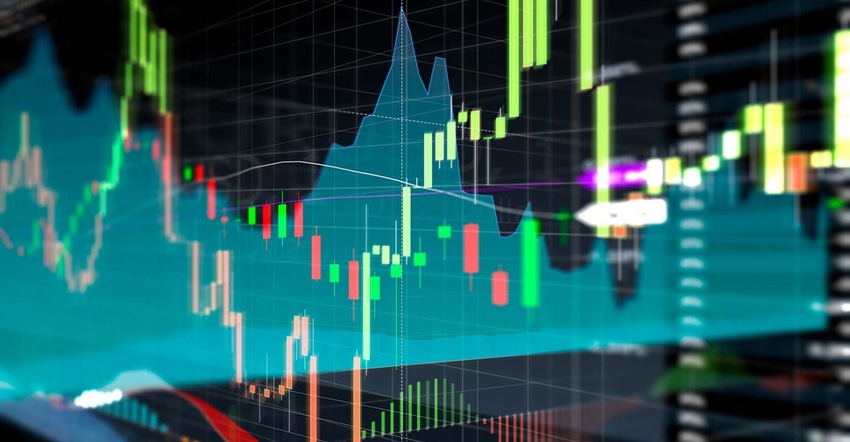 Grain prices have been battling through some recent losses but definitely ended the week on a high note. Wheat prices saw the most upside on the heels of speculation that Russia may initiate a temporary ban on wheat exports. Corn also made solid inroads, trending around 2% higher today. Soybeans entered the session with moderate overnight losses but were able to move back into the green, too, closing around 0.75% higher.
Large portions of the Mid-South and Ohio River Valley will see 1" or more additional rainfall between Saturday and Tuesday, per the latest 72-hour cumulative precipitation map from NOAA. The Central Plains will also receive a bit of much-needed moisture during this time. Further out, NOAA's new 8-to-14-day outlook predicts more seasonally wet weather for the eastern half of the country between March 31 and April 6, with colder-than-normal conditions likely for the Northern Plains and upper Midwest.
On Wall St., the Dow rose 86 points in afternoon trading to 32,191 as investors keep trying to put concerns over recent banking sector woes firmly in the rearview mirror. Energy futures were mixed but mostly lower. Crude oil saw losses exceeding 1% this afternoon, falling to $69 per barrel. Gasoline futures faded 0.75% lower, while diesel firmed around 0.5% higher. The U.S. Dollar firmed moderately.
On Thursday, commodity funds were net sellers of all major grain contracts, including corn (-3,000), soybeans (-16,000), soymeal (-5,500), soyoil (-12,000) and CBOT wheat (-1,000).
Corn
Corn prices attracted some bargain buying on Friday and were further supported by spillover strength from surging wheat prices. May futures rose 12.75 cents to $6.4450, with July futures up 13 cents to $6.2375.
Corn basis bids were steady to mixed on Friday after moving as much as 10 cents higher at an Iowa processor and as much as 5 cents lower at a Nebraska processor today.
Private exporters announced to USDA the sale of 8.0 million bushels of corn for delivery to China during the 2022/23 marketing year, which began September 1.
The current corn-soybean price ratio is 2.33, notes Farm Futures grain market analyst Jacqueline Holland. "Commonly accepted market logic is that a value of 2.4 is the inflection point at which growers will respond to market incentives (prices) and switch between crops," she says. "A ratio value of 2.5 and higher indicates a strong market preference for soybean acres while 2.3 and lower indicates strong favorability for corn acres. The current reading of 2.33 as of March 15 suggests that the market wants corn, but there is not a strong preference for corn over soybean acres from a revenue standpoint." Click here to read more of Holland's latest analysis.
Ukraine's agriculture ministry reported today that due to a smaller harvest and ongoing logistical challenges, the country's total grain exports during the 2022/23 marketing year have fallen 18.3% below last year's pace so far. That includes corn sales totaling 846.4 million bushels, plus another 463.0 million bushels of wheat. Ukraine is among the world's top exporters of both commodities.
"One repercussion of Brazil's growth is that its export season is having a longer tail, which pushes itself into what is supposed to be our export season," notes Matthew Kruse, president of Commstock Investments. "As Brazilian corn is usually priced competitively to that in the U.S., this works to undercut our market more and more. We are finally past that point. Brazil is virtually out of corn and won't have anything more to give until next July." Kruse outlines many other factors that are affecting corn prices right now in today's Ag Marketing IQ blog – click here to learn more.
Preliminary volume estimates were for 359,910 contracts, trending slightly above Thursday's final count of 342,440.
Soybeans
Soybean prices followed other grains higher after the ensuing spillover strength sparked some technical and bargain buying on Friday. May futures rose 10 cents to $14.2950, with July futures up 9 cents to $14.0750.
The rest of the soy complex also found solid gains today. Soymeal futures firmed 1.5% higher, while soyoil futures climbed more than 2.25% higher.
Soybean basis bids were largely steady across the Midwest on Friday but did trend 4 cents higher at an Ohio elevator today.
Soybean acres may have the edge in 2023 for U.S. farmers, per the results of the latest Farm Futures grower survey. Results hint at soybean plantings totaling 89.620 million acres this season, while corn plantings could come in at 87.667 million acres. If realized, that would represent a year-over-year increase of 2.5% for soybean acres and a 1% decline for corn acres. All-wheat plantings could stay virtually unchanged from 2022, with 45.755 million acres.
Preliminary volume estimates were for 283,880 contracts, falling moderately below Thursday's final count of 320,754.
Wheat
Wheat prices moved significantly higher on the possibility that Russia could install a ban on exports, which triggered a major round of technical buying on Friday. May Chicago SRW futures rose 28 cents to $6.90, May Kansas City HRW futures climbed 28.25 cents to $8.48, and May MGEX spring wheat futures added 16.25 cents to $8.5750.
The grain trade association Coceral now estimates that 2023 European Union soft wheat production potential is at 5.309 billion bushels, which is 0.8% higher than its prior projection in December. In contrast, Coceral moderately reduced its estimates for 2023 EU corn production to 2.453 billion bushels.
French farm office FranceAgriMer reported on Friday that 94% of the country's 2022/23 soft wheat crop was rated in good-to-excellent condition through March 20, easing one point lower from the prior week. The country's winter barley crop is also in solid shape, with 93% of the crop rated in good-to-excellent condition over the same period.
A Russian newspaper reported that the country might recommend a temporary hold on sunflower and wheat exports. Russian sunflower prices, in particular, have plummeted more than 20% lower during the past 10 days. Additional details were not immediately available.
Taiwan purchased 2.1 million bushels of milling wheat, sourced from the United States, in a tender that closed earlier today. The grain is for shipment in May.
If it's been a few days since you have ventured onto FarmFutures.com, our Friday feature "7 ag stories you can't miss" is a quick and easy way to catch up on the industry's top headlines. The latest batch of content includes details on a new electric, autonomous tractor, ideas on farm shop upgrades and more. Click here to get started.
Preliminary volume estimates were for 196,883 CBOT contracts, which roughly doubled Thursday's final count of 98,179.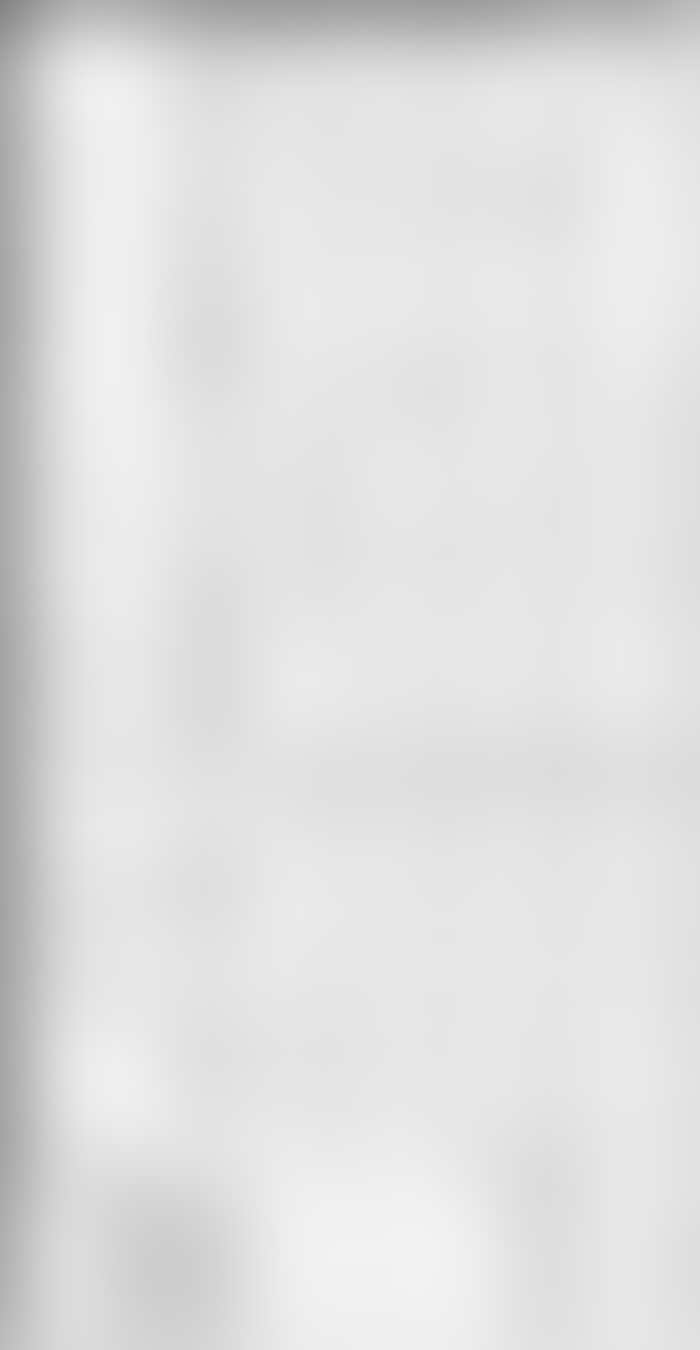 Subscribe to Our Newsletters
Feedstuffs is the news source for animal agriculture
You May Also Like
---