Soy mission looks for increased soybean demand in China, India
Soy mission looks for increased soybean demand in China, India
International Soy Growers Alliance delegation attends forum on importance of soy trade and innovation.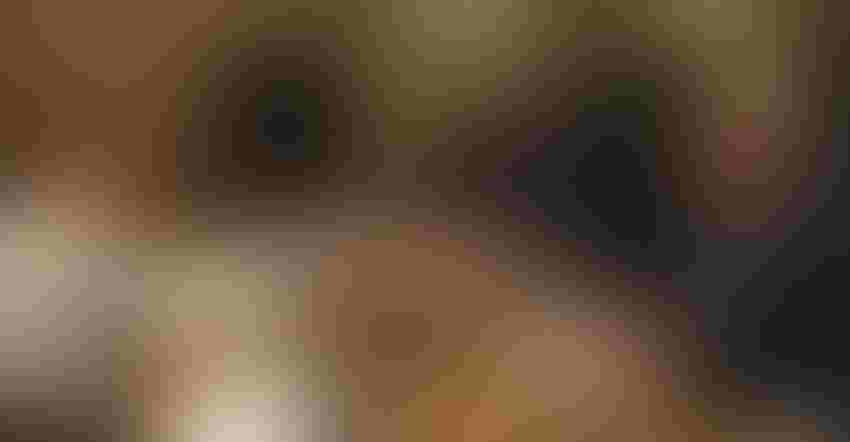 From left to right: Jim Sutter, USSEC CEO, Jim Miller, USSEC chairman, Jimmy Sneed, USSEC board member, participate in press briefing from India.
USSEC
Members of the International Soy Growers Alliance (ISGA) span six countries in North and South America and share a common goal of engaging to enable trade, technology adoption and innovation to continuously improve the global soy quality and sustainability.
Recently, a delegation of ISGA members, including two U.S. soybean farmers, attended a Chinese forum on the importance of soy trade and innovation. The event was hosted by the embassies of Argentina and the U.S. on sustainable production and consumption of American soybeans. Topics ranged from biotechnology to trade regulations to future demand. The group also traveled to India to participate in a similar mission.
Mississippi soybean producer Jimmy Sneed, director of the U.S. Soybean Export Council as well as a director on the United Soybean Board, said China is one of the most significant buyers in the world soybean market. There has been some news of China's rate of growth slowing somewhat; however, from meetings with the major state-owned entity in charge of buying soybeans, it was noted that the rate of growth may slow a little, but imports would still represent significant growth.
Sneed added that China has a desire to decrease corn seedings and increase soybean plantings. China's current soybean production is at 17.5 million metric tons, and it looks to increase that to 20 mmt.
"The rate of increase of our soybean imports doesn't look like it will be significant in nature," Sneed said.
Jim Miller, a Nebraska farmer and chairman of the U.S. Soybean Export Council, said the mission provided an opportunity to dispel some myths, including why farmers are using biotechnology and regarding cancer studies.
Another important topic in China was the government's delayed approval process for biotech traits. Miller said Chinese officials believe they're doing everything in what they feel is the proper time frame, so it's "going to take time to get new traits approved that we're waiting on."
Miller said he conveyed to Chinese officials and buyers that there is a concern that trait providers will get frustrated with the delays and won't invest in new technologies, thus losing out on new opportunities to address disease and resistance issues. However, he said they "didn't give any reassurances that it would go quicker anytime soon."
Subscribe to Our Newsletters
Feedstuffs is the news source for animal agriculture
You May Also Like
---