LIVESTOCK MARKETS: Protein business thriving; grains struggling
LIVESTOCK MARKETS: Protein business thriving; grains struggling
Tremendous meat demand helps absorb growing supplies.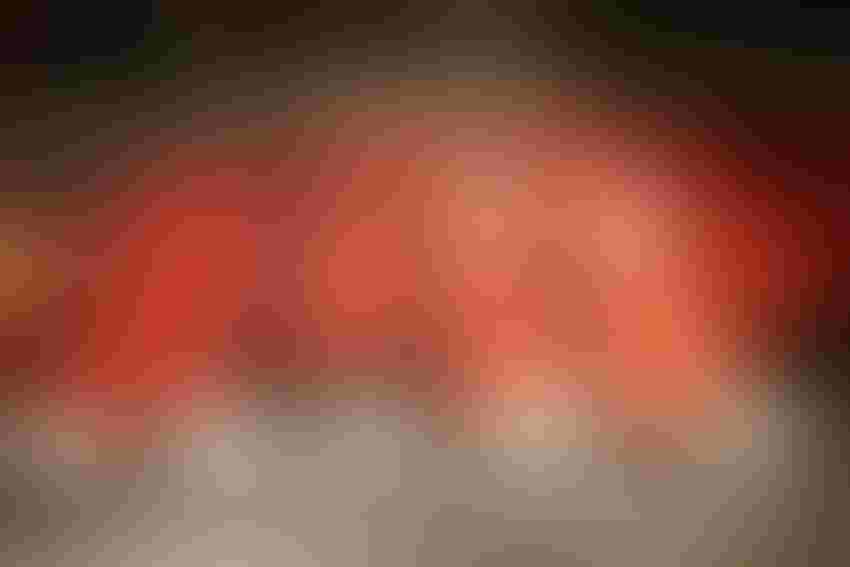 Overall, there are lots of opportunities in the protein business, according to David Williams, director of global protein at Informa Economics IEG. Strong domestic and global meat demand has helped support prices despite expanding production in most sectors of the animal protein business.
"Lots of money has been made. It's just a very profitable time to be in livestock operations, meat processing and selling meat. Even those selling meat at the retail or foodservice level have had a good year," Williams said -- "and it looks like 2018 is not going to be slowing down."
This is good news for the livestock industry, as expansion is expected to continue in 2018. In the December "World Agricultural Supply & Demand Estimates" report, the U.S. Department of Agriculture did lower the 2018 total red meat and poultry forecast from the prior month due to expectations for reduced beef and pork production. However, total red meat and poultry production in 2018 is still projected to be 103.57 billion lb., up from 100.15 billion lb. in 2017. IEG forecasts total red meat and poultry production in 2018 at 102.781 billion lb.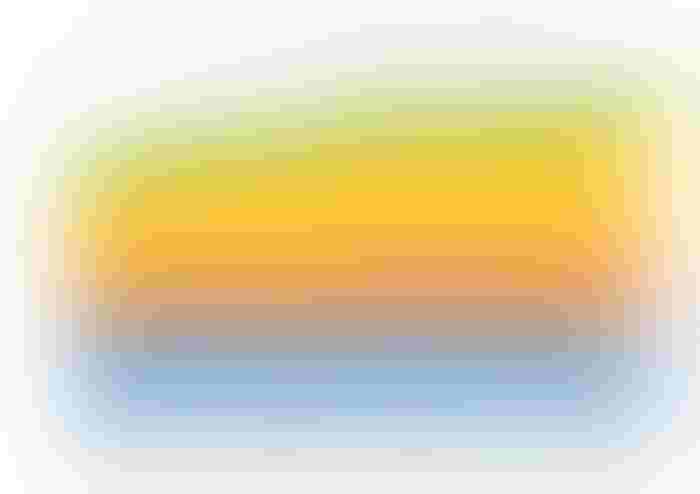 USDA lowered beef production due to slightly lighter carcass weights in 2018. Pork production was also reduced as fractionally heavier first-quarter carcass weights will only partially offset smaller-than-expected hog slaughter. Broiler and turkey production forecasts were left unchanged from the previous month. Again, however, each sector is expected to produce more in 2018 than it did this year.
The larger supplies have resulted in lower price forecasts in 2018. As such, demand and trade will remain key moving forward in order to absorb the bulging supplies.
"Right now, we have a tremendous amount of good meat demand, especially in the U.S. Ribs and middle meats are really, really moving heavily," Williams said.
With a lot of Christmas parties happening right now, it's helping demand from steakhouses. "Plus, at the retail level, prime rib and other things are heavily featured to move," he said.
The beef cutout will likely hold through the week of Dec. 18 and should be able to finish up strong for 2017.
On the pork side, exports are driving demand, Williams said, adding that belly demand has also been picking up, "so those two things are really helping the pork cutout maintain where they are."
Williams expects this to continue at least through this week.
"The economy is doing so much better, and consumers are spending on food. People are able to go buy a $60 steak at a very nice restaurant," he explained.
Grain sector struggling
Williams said times are tougher on the grains side of the market. "Grain is really the gorilla in the room," he said.
Right now, the whole grain supply chain is losing money, he noted.
"The very end user that is selling to the consumer is the only one that's not losing money. That's why it's a very tough business to be in today," Williams explained.
Between 2006 and 2010, Williams said several grain companies got out of the animal feeding business because grain commodities were so profitable. "Why take all that risk and have that headache 365 days?"
So, they all exited, and now the natural hedge for them to be profitable is not there, he explained.  
Prior to 2006 and 2010, the larger grain companies had some sort of livestock production across the globe.
"They were never good at it to begin with, so they really just kind of washed their hands of it," he noted.
Companies that had contemplated leaving the livestock side but stayed in it are glad they did, because it has helped during these times of lower grain prices, Williams said.
"Now, the world is back on a massive livestock expansion. Everybody's getting back into that part of the business, because that's the only part that's making the only money," he added.
Market recap
Live cattle futures were mixed this week. February contracts closed lower Monday at $117.725/cwt. but finished higher Thursday at $119.15.
January feeder cattle futures were mostly higher this week. Nearby contracts finished higher Monday at $145.45/cwt. and Thursday at $146.425.
The Choice and Select beef cutout closed lower at $201.04/cwt. and $183.69/cwt., respectively.
February lean hog futures were lower to start the week but climbed as the week progressed. Contracts started lower at $67.025/cwt. but closed higher Thursday at $67.625.
Pork cutout values were mixed. The wholesale pork cutout closed higher at $77.31/cwt. Loins were also higher at $73.29/cwt., while hams were lower at $56.64/cwt. Bellies plunged to $108.34/cwt., down from $143.22 last week.
Hogs delivered to the western Corn Belt were lower, closing Thursday at $57.22/cwt.
The U.S. Department of Agriculture reported the Eastern Region whole broiler/fryer weighted average price on Dec. 8 at 86.48 cents/lb.
According to USDA, egg prices were steady, with a steady to lower undertone. Offerings were light to moderate, while demand was moderate to good. Supplies were very light to moderate, but mostly moderate.
Large eggs delivered to the Northeast were unchanged at $1.77-1.81 cents/doz. Prices in the Southeast and Midwest were also unchanged at $1.87-1.90/doz. and $1.74-1.77/doz., respectively. Large eggs delivered to California were lower at $2.32/doz.
For turkeys, USDA said the market was steady, with a steady to weak undertone. Offerings for hens were light to moderate, while offerings for toms were moderate to moderately heavy. Demand was light to, in some instances, moderate. Prices fell to 75-83 cents/lb. for hens and 72-82 cents/lb. for toms.
Subscribe to Our Newsletters
Feedstuffs is the news source for animal agriculture
You May Also Like
---