Industry scratching head after USDA grain reports
Industry scratching head after USDA grain reports
Animal protein sector expansion likely as grain prices move lower.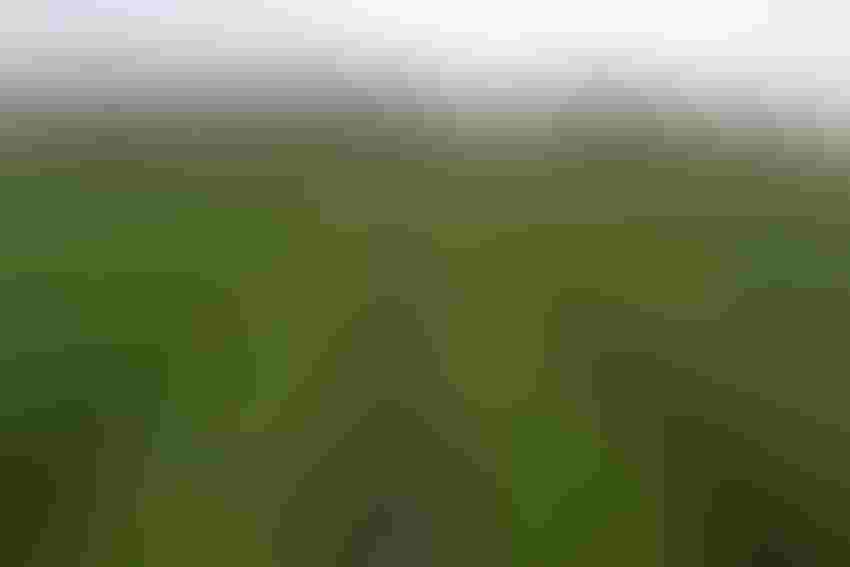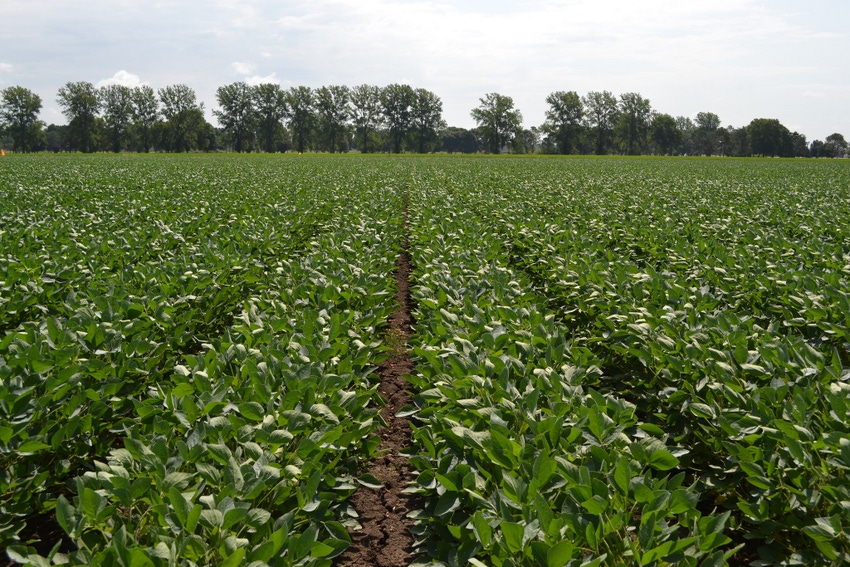 Farmers, analysts and industry stakeholders continued to scratch their heads Friday following the Aug. 10 release of U.S. Department of Agriculture's "World Agricultural Supply & Demand Estimates" and "Crop Production" reports. One analyst even described the event as USDA dropping a nuclear bomb.
Despite challenging growing conditions across large sections of the Midwest, U.S. soybean production was pegged at 4.38 billion bu., an increase of 2% from last year's record-setting output of 4.3 billion bu. Harvested acres were projected at 88.7 million acres, up from 83.5 million in 2016. USDA's per-acre soybean production estimate of 49.4 bu. is 2.7 bu. less than last year but 1.4 bu. more than last month's report.
Iowa Soybean Assn. (ISA) member Colin Johnson, who grows soybeans near the southeastern Iowa community of Batavia, said in-field assessments in his area revealed tremendous crop stress and variability.
"I'm sitting in a three- or four-county area that's severely impacted, but how do you accurately assess crop yields when conditions vary every three to four miles? My best recommendation is to look past the reports and conduct your own risk management strategies daily," Johnson said.
The USDA survey involved a random sample of nearly 1,800 soybean fields across the Midwest. While the report involves considerable research and statistics, it may not tell the whole story, ISA market development director Grant Kimberley said.
"The beans per pod and bean size are not taken into account," Kimberley pointed out, adding that USDA's Sept. 12 report should offer greater clarity.
ISA leaders and analysts said the large projected crop could shrink due to worsening drought conditions in key soybean growing regions, including Iowa, North Dakota and South Dakota. The three states account for more than 25% of the nation's soybean acres.
Kimberley said crop conditions have deteriorated in many locations since USDA completed its yield assessment. With short-term precipitation chances slim in many key soybean-producing locations, the yield potential for corn and soybeans could be in retreat.
"When looking at today's numbers, farmers should keep in mind that USDA is only counting population and potential," he said. "The weather has to cooperate. Rains have been spotty, and if that continues, yield estimates could go back down."
Iowa State University Extension climatologist Elwynn Taylor said the robust soybean yield estimates are linked to the crop's resiliency.
"Soybeans are different from corn," he said. "From the day you plant corn, it's all about holding onto its potential. On the other hand, soybeans continue to grow roots after July and have a better chance of exploiting water that's available later in the growing season."
"All hope is not lost for the dry areas," he added.
Taylor expects August temperatures to give the crops a reprieve, at least temporarily. "August heat will not be excessive; therefore, the demand for water is somewhat reduced, and we'll consider that a good thing," he said.
Precipitation chances remain lackluster, but that could change with the tropical storm season beginning to brew over the Gulf of Mexico and Atlantic Ocean.
"That could be a game-changer for the Midwest as low pressure systems push north, creating instability and increased chances for precipitation," Taylor said.
U.S. corn production numbers told a different story as USDA projected that corn growers decreased their production 7% from last year, at 14.2 billion bu. USDA forecasts record-high yields in Alabama, Louisiana, Michigan, Mississippi, New York, Pennsylvania and South Carolina. Acres planted to corn, at 90.9 million, remain unchanged from the agency's previous estimate. As of July 30, 61% of this year's corn crop was reported in good or excellent condition, 15% below the same time last year.
The average corn yield projection is 169.5 bu. per acre, down 5.1 bu. from last year.
Despite the decline in acreage, USDA said the numbers, if realized, will be the third-highest yield and production on record for the U.S.
"Frankly, this is not great news for corn farmers. We have seen significant weather issues this year, starting with excessive rains that impacted planting and now significant drought hitting several areas, including the central and northwest Corn Belt states," National Corn Growers Assn. president Wesley Spurlock said. "Despite this smaller crop, the overall corn supply remains large due to last year's crop. When you combine the drought, current low prices and little growth in demand, many farmers will feel the economic impact."
Kimberley said soybean demand has been strong and has held really well, even with the massive supply of the last three to four years. He added that exports to China continue to grow to record levels every year.
"The message to farmers suffering from poor crop conditions is to hang on," ISA president Rolland Schnell said. "We need to have faith that the market will return because of places like China and the rest of the world having a demand for soybeans."
"If USDA is correct, you can stick a fork in price hopes for 2017, especially for corn. Soybeans always have an ace in the hole: Chinese demand, which USDA typically understates," Farm Futures senior grain analyst Bryce Knorr said. "Still, even that white horse can't be ridden for a while — until huge South American supplies are cleared."
David Williams, vice president of client advisory and development for Informa IEG, said many were expecting the USDA report to be a lot more bullish than it was.
"They revised it down a little bit, and so that really was a very bearish sign that says they've already evaluated the bad weather. It is a marginal effect, but it is not necessarily the end of the world," he said.
USDA increased the soybean yield to the highest yield ever seen on record, which Williams said means the world will have more beans than ever, especially given that Brazil also just had a record soybean crop. "We have to have more demand to offset that," he added.
This means expansion in the animal protein sector, he said. "We're going to have a cheaper meal cost and a cheaper corn cost going forward," Williams noted.
Prices won't be as cheap as they historically have been, but they will be cheaper, he explained. This creates the need for more meat demand. Otherwise, the meat sector will experience lower prices, as well.
"Everyone is very negative if you're in the grain industry only, but if you're producing animals and meat, it's never been better," he said.
Right now, it's a perfect hedge if you are in the grain and the animal protein business or just in the animal protein business, Williams said, adding, "If you're just a row-crop farmer or only handling grain, yes, it is absolutely the worst times you've seen in 20 years."
Subscribe to Our Newsletters
Feedstuffs is the news source for animal agriculture
You May Also Like
---