GRAIN MARKETS: Profit taking dampens weather rally
GRAIN MARKETS: Profit taking dampens weather rally
Grain prices slip after two consecutive days of gains.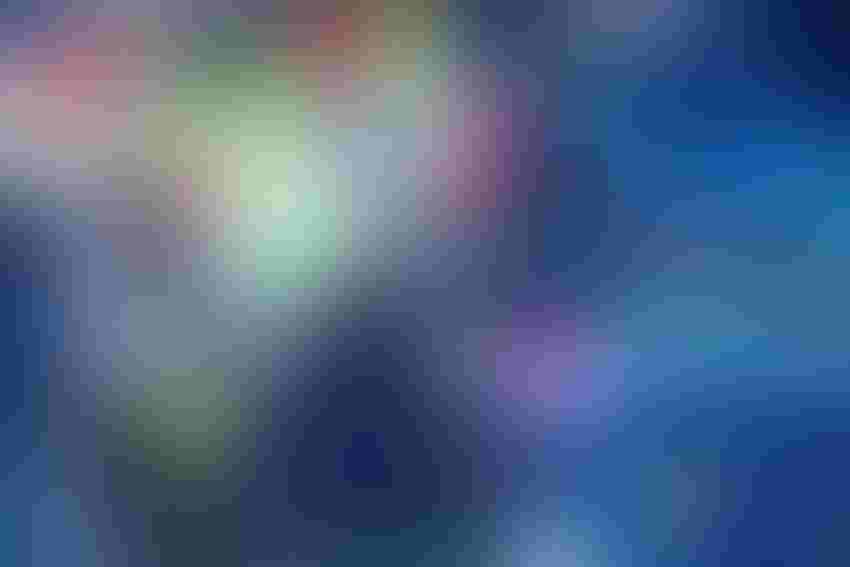 Stock market background design
Credit: FeelPic/iStock/Thinkstock
Profit taking plus weak export expectations threw a speed bump in front of grain prices Thursday, with corn, soybean and wheat taking modest losses (most futures slipped 0.5% or less).
Weather will continue to clock in much cooler than normal for the next several days, including 10 to 20 degrees below normal conditions for much of the central U.S. on Friday. Although the East Coast is digging out of some considerable snowfall Thursday into Friday, the Midwest will only see small patches of precipitation at least through the weekend.
On Wall Street, the Dow passed another major milestone, rising 167 points in early afternoon trading to cross the 25,000-point mark for the first time. Strong economic data from China and Japan also pushed world stock markets higher. Energy prices were mixed in early afternoon trading, with crude oil prices continuing to climb, but gas prices fell moderately. The U.S. Dollar continues to soften.
Commodity funds were net sellers of corn (-5,000), soybeans (-3,000) and wheat (-2,000) Thursday.
Worth watching Friday afternoon is USDA's next round of agricultural trade data, which has trended higher in recent years but has become increasingly susceptible to bigger swings (both up and down) during that time.
Corn prices slipped on technical pressure, with declines minimized by some lurking bargain buyers. March and May futures both dipped 2 cents to close at $3.51 and $3.5925, respectively.
Corn spot basis bids were mixed Thursday, with many Midwestern locations unchanged, a few reporting lower prices (one anomalous location was down 8 cents), with several others firming 3 to 5 cents.
Ethanol plants cut production last week but are still near record levels. Prices, meantime, are substantially lower than they were last summer, and average corn belt ethanol plant margins have doled out negative returns since mid-October.
Ahead of USDA's next round of export sales data, out Friday, trade estimates for corn export sales range between 23.6 million and 39.4 million bushels for the week ending December 28.
With only one session in the week remaining, USDA has yet to report any large export sales for the week. Last week, two such sales were reported (one for corn to Mexico, the other for soybeans to China).
Preliminary volume estimates were for 271,369 contracts, accelerating more than 46% higher than Wednesday's final count.
Soybean prices continue to seesaw on South American weather reports. Although Argentina still has forecasted dryness in some key production regions, soybean futures hit a snag in Thursday's session from some profit taking, , although losses were slim. January futures edged 0.5 cents lower to close at $9.5925, while March futures fell a penny to close at $9.6775.
Slow soybean sales had spot basis bids firming Thursday at several Midwest locations, especially at processors, which were mostly up between 5 and 8 cents. Most river terminals and elevators remained unchanged, however.
Ahead of USDA's next round of export sales data, out Friday, trade estimates for soybean export sales range between 22.0 million and 36.7 million bushels.
Preliminary volume estimates were for 183,981 contracts, besting Wednesday's final total by 68%.
Wheat prices couldn't hang on for a third consecutive session of gains as profit takers stepped in. Losses were relatively low, however, and the markets will continue to watch with interest as the latest cold snap plays out in the central U.S. March Chicago SRW futures were down 2 cents to close at $4.34, and March Kansas City HRW futures also lost 2 cents, closing at $4.39. Spring wheat futures found a modest boost, meantime, with March MGEX futures climbing 8 cents to close at $6.26.
Ahead of USDA's next round of export sales data, out Friday, trade estimates for wheat export sales range between 8.3 million and 18.4 million bushels.
Algeria issued an international tender for the purchase of about 1.8 million bushels of wheat (although it often buys more than the initial volume it seeks), for March shipment, unless the grain originates from South America, in which case the country seeks February shipment.
China sold about 472,000 bushels of its state reserves of 2012 wheat at auction earlier Thursday. The sale totaled just more than 3% of the total amount available.
Preliminary volume estimates were for 97,942 CBOT contracts, slightly below Wednesday's final count of 107,798.
Subscribe to Our Newsletters
Feedstuffs is the news source for animal agriculture
You May Also Like
---