GRAIN MARKETS: Hurry up and wait for WASDE
GRAIN MARKETS: Hurry up and wait for WASDE
Discrepancy currently exists between analyst estimates and USDA August estimates.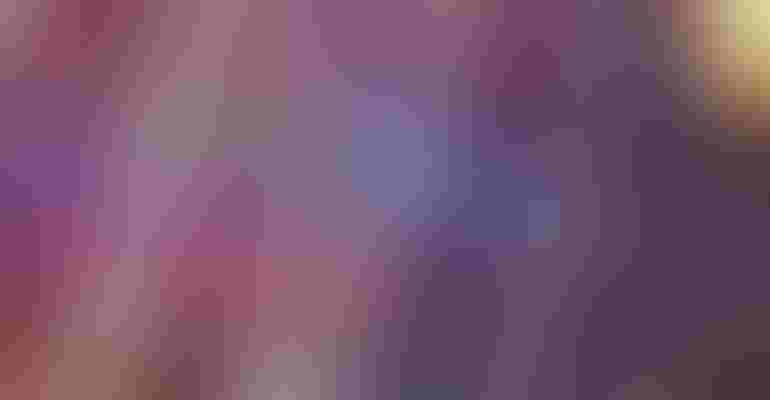 By Ben Potter
There's currently a discrepancy between analyst estimates (167.9 bpa corn, 48.7 bpa soybean) and the August USDA WASDE estimates (169.5 bpa corn, 49.4 bpa soybean). That either will – or won't – be resolved tomorrow morning when USDA releases its September WASDE report. But markets appear pessimistic USDA will provide lower yield estimates that more closely match current trade expectations. Corn held on to small gains, while soybeans and wheat posted small losses.
Energy prices were split. Crude oil and natural gas were up, while diesel and gasoline prices dropped. Hurricane Irma made landfall in Florida over the weekend, damaging homes and businesses, and leaving millions without power. Now downgraded to a tropical storm, Irma could still cause plenty of disruptive flooding across the Southeast. The storm's remnants are headed north-northwest and could arrive in the Missouri Bootheel by Wednesday morning.
The stock market and the dollar index both posted gains, as Irma's worst-case fears didn't play out, and as North Korea offered no new provocations amid its anniversary celebrations over the weekend. The U.S. dollar was up around one-half percent at midday trading, while the Dow tacked on more than 200 points to lift back over 22,000 points.
Corn prices for December 2017 contracts were wobbly on Monday – climbing at the open, falling sharply in midmorning trading and fighting its way back up to $3.5750 at the close, for a gain of 0.75 cents.
Weekly corn export inspections have begun for the 2017-18 marketing year, which began September 1. Corn has started off sluggish at 26.1 million bushels – lower than the trade guess range of 27 to 35 million bushels, and about half the volume from a year ago (53.0 million bushels). Corn exports will have to play "catch up" later in the marketing year to meet USDA forecasts.
Basis for December corn futures weakened by 10 cents; however, that is less than current spread between September and December futures. Meantime, December-July carry for corn is trading about 27 cents per bushel. For more insights, read Farm Futures senior market analyst Bryce Knorr's Weekly Basis Outlook.
Preliminary volume estimates were 166.681 bushels, down from Friday's total of 185.170 bushels.
Soybean prices slipped again for a third day in a row, with November 2017 futures finishing down another 2 cents to close at $9.60. High export demand hasn't been able to quell worries of a massive U.S. crop that may not be downsized in tomorrow's September USDA WASDE report.
USDA also began tracking weekly soybean export inspections for marketing year 2017/18 on September 1. With 40.7 million bushels, the crop handily beat the average trade guess of 16 to 23 million bushels, and is in line with last year's marketing YTD total of 42 million bushels.
Average basis prices softened around 14 cents last week. The trend was widespread and uniform. Terminal soybean basis has stayed consistently below average for the 2016 crop.
Brazil needs rain, lest the country risk delayed planting in its Mato Grosso and Mato Grosso do Sul production regions. No significant rains are forecast for at least the next 10 days in these regions, where just over half of Brazilian soybeans are grown.
Private exporters reported to USDA sales of 12.9 million bushels of soybeans for delivery to unknown destinations during the 2017/18 marketing year, which began September 1.
Preliminary volume estimates were down significantly between Friday and Monday, with 157,519 bushels and 101,606 bushels, respectively.
Wheat prices got pinched by technical selling ahead of tomorrow's USDA WASDE report and remain suppressed overall from big global supplies. Prices were down across the board, with Kansas City HRW futures taking the hardest hit – December 2017 Kansas City HRW was down 6.5 cents to end the day at $4.3475. Chicago SRW December futures also closed at $4.3475 (down 3 cents), and MGEX Spring Wheat December prices fell 4.5 cents to close at $6.4125.
2017/18 weekly wheat export inspections started off strong when the marketing year started June 1. Volume exceeded 2016/17 and the five-year average through much of June and July. That number plummeted mid-August – coinciding with damage to rails, ports and other infrastructure in South Texas caused by Hurricane Harvey. Despite the recent trough of activity, wheat export inspections are still up slightly YTD versus last year, with 301 million bushels compared to 294 bushels.
Dry weather is proving problematic in Australia, where the country cut its 2017/18 forecasts by 10% - an 8-year low. Wheat harvest, beginning later this fall, may only yield a total production of 795.1 million bushels. That's down modestly from a March estimate of 881.1 million bushels.
Preliminary volume estimates were 54,330, down from 72,884 bushels on Friday.
Subscribe to Our Newsletters
Feedstuffs is the news source for animal agriculture
You May Also Like
---