GRAIN MARKETS: Funds flee soybeans when chart supports give way
GRAIN MARKETS: Funds flee soybeans when chart supports give way
Corn and wheat follow soybean markets lower.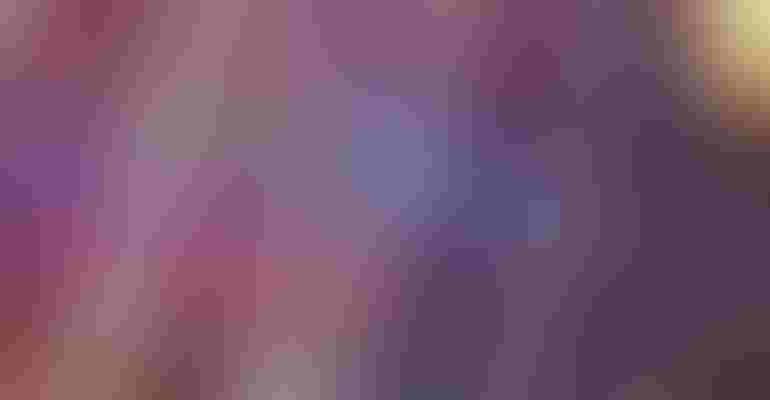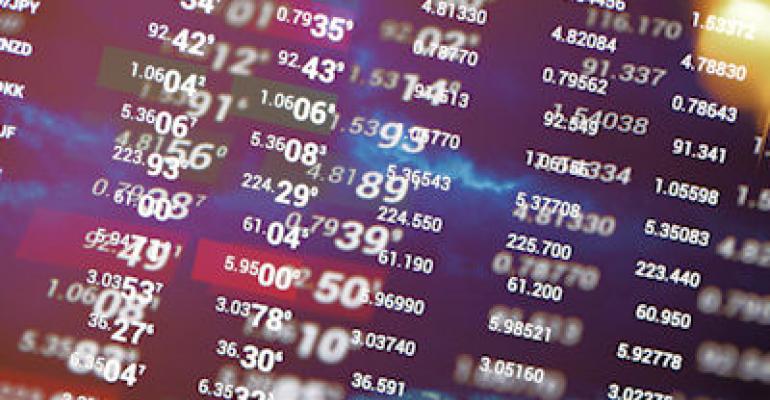 Grain futures closed lower on Monday, with steep losses in soybeans leading the way down. Absence of Asian buyers who are off for Lunar New Year holidays, along with a sell-off on Wall Street, opened the floodgates as funds liquidated bullish bets.
Stocks sold off in Europe and continued to hemorrhage in the U.S., sending the Dow back below its 20,000 milestone from last week in the first hour of trading. The dollar was also volatile, rallying off overnight lows before moving back into the red. Officials at the Federal Reserve begin a two-day meeting on monetary policy Tuesday. While no changes to interest rates are expected, central bankers could adjust the wording of their statement to address some of the new risks in the market.
Despite the big moves elsewhere, crude oil posted fairly modest loses after two-sided trade. Last Friday's "Commitment of Traders" showed that money managers built up their net long position in crude to its biggest level ever while also buying crops and livestock.
Corn prices sold off in sympathy with the downdraft in soybeans, as March futures failed to hold chart support at the line drawn off December and January lows, trading below the 50-day moving average before firming somewhat.
Selling in new crop continues to be more limited on ideas farmers could cut acreage this spring. The latest ammunition on that front came from the fertilizer market, where ammonia contracts for February at the Gulf jumped 28%, on top of earlier increases for urea and UAN.
Better demand news also helped keep corn from falling apart. USDA announced the sale of 4.1 million bushels to Columbia under its daily reporting system for large purchases. And the agency later reported export inspections of 41.8 million bu. last week. That beat the high end of trade guesses, though it still lagged the total needed every week through August to reach USDA's forecast for the 2016 crop.
Year-to-date inspections are well above that pace, thanks to a strong start to the shipping season boosted by a short crop last year in Brazil. The additional demand has kept shipments above average levels since harvest. Inspections typically begin rising from January into April, the peak U.S. shipping season.
Soybeans hit the skids big time on Monday, with the slow drip lower of the last two weeks turning into a deluge. March futures failed to hold moving average support above $10.30, opening the door to more widespread liquidation. Friday's Commitment of Traders showed big speculators added 33,344 contracts to their bullish bets as of Tuesday, crowding the doors as sellers rushed the exits.
Soybeans have showed a modest correlation to stock prices recently, so the selling on Wall Street added pressure as weather in Argentina continues to improve as well.
Export inspections of 59.9 million bushels were well above the top end of trade guesses and nearly tripled the weekly rate forecast by USDA for the rest of the crop year. Year-to-date inspections are running 8% above that pace. The good showing came even though China accounted for 55% of the business, down from recent levels. Chinese traders are off until Friday, when markets reopen after Lunar New Year holidays.
Wheat prices followed other markets lower, as concerns about demand resurfaced. Minneapolis March paced the losers on bear spreading with deferreds, after spring wheat basis continued to weaken last week. Chicago March couldn't hold a test of its 50-day moving average, which the hard red winter wheat contract was able to close above0.
Wheat inspections out this morning remained subdued, despite a big week of new export bookings reported last week. Total inspections of 11.8 million bushels were in line with trade guesses, but fell more than 8 million below the rate forecast by USDA for the rest of the marketing year. Year-to-date inspections are running 9% behind that pace.
Crop ratings out this week for January will show some states coped with variable winter weather. Much of the hard red winter wheat belt on the Plains received above average precipitation over the past 30 days, though the current outlook is dry for the next two weeks.
Subscribe to Our Newsletters
Feedstuffs is the news source for animal agriculture
You May Also Like
---