GRAIN MARKETS: Argentina weather spins soybeans again
GRAIN MARKETS: Argentina weather spins soybeans again
Slightly drier 10-day forecasts pushes soybean prices significantly higher.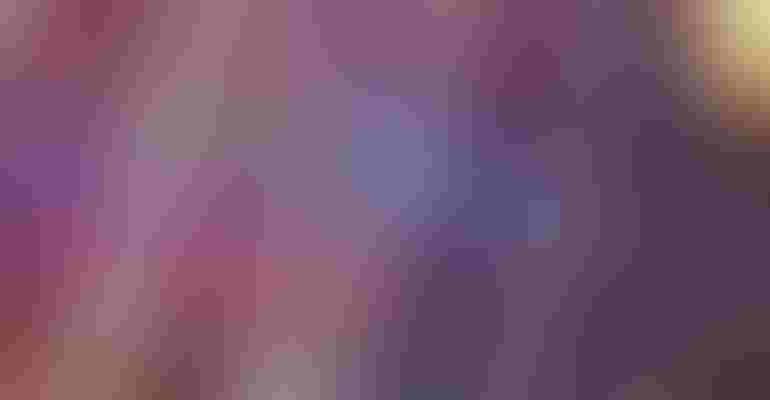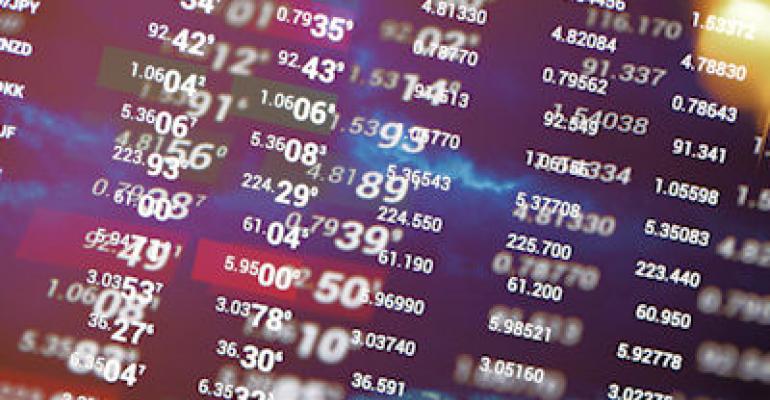 By Ben Potter
Argentina weather continues to be a key grain market mover this winter, as a fresh set of slightly drier forecasts handed out double-digit gains for soybean futures, with corn prices seeing a moderate bounce as well. Wheat prices also finished higher on U.S. weather woes – namely, drought conditions that persist in the High Plains and other key production areas.
Some of the central U.S. is expected to get some snow accumulation as Winter Storm Liam blows through, handing out several inches of accumulation across much of Iowa, Illinois, Indiana, Ohio and Michigan Tuesday night into Wednesday. There are no real temperature trends over the next several days, swinging between warmer-than-normal conditions and colder-than-normal conditions depending on the exact area.
On Wall Street, the Dow shook off its worst day ever Monday (down 1,175 points) with a triple-digit rebound, adding 371 points in early afternoon trading to climb back to 24,309. Energy prices took another round of moderate losses, with gasoline prices down more than 2% in early afternoon trading. The U.S. Dollar firmed fractionally.
Corn prices found support Tuesday on dry Argentina weather, bolstered by the announcements of two large export sales. March and May futures were each up 4.75 cents to close at $3.6350 and $3.7125, respectively.
Corn spot basis bids were mostly steady across the Midwest Tuesday, with two locations seeing prices firm by 3-4 cents.
Private exporters announced two large sales to USDA Tuesday. The first was for 4.1 million bushels of corn for delivery to unknown destinations for the 2017/18 marketing year, which began September 1. The second was for 4.7 million bushels of corn for delivery to Japan in the 2017/18 marketing year.
Malawi, located in southern Africa, has banned corn exports amid the country's struggle against drought that has left its 2 million citizens at increased risk of food shortages.
Preliminary volume estimates reached 420,709 contracts, down 11% from Monday's total of 474,810.
Soybean prices were up nearly 2% on a new round of worrisome dry forecasts in Argentina. March and May futures each went 16.5 cents higher in Tuesday's session, closing at $9.8625 and $9.9775, respectively.
Soybean spot basis bids were largely unchanged Tuesday, with one Ohio elevator seeing prices firm by a penny.
In Argentina, the latest 10-day forecast anticipates between 0.6 and 1.6 inches of rainfall in the country's Pampas region between now and February 16. That revision is 0.2 to 0.6 inches lower than prior forecasts – and the total amount as much as 1.2 inches below normal for this time of year.
Soymeal futures also trended higher on the news, with contracts running 1.6% to 1.8% higher.
Soyoil futures hit a three-week high on technical buying and hope over the possible renewal of a $1 per gallon biodiesel tax credit by Congress. March futures were up 66 cents on the news to $33.16 – a nearly 2% gain.
Improved crusher buying helped Canadian canola futures trend higher, as did a round of technical buying, adding gains of about 1%.
Preliminary volume estimates were for 305,712 contracts, up 35% from Monday's final count of 225,404.
Wheat prices ticked higher on a round of technical buying and overall dryness across the Plains. Kansas City HRW futures saw the steepest gains, with March futures adding 8.25 cents to $4.70. March Chicago SRW prices gained 6 cents to $4.4625, meantime, and March MGEX Spring Wheat prices were up 6.5 cents to $6.0950.
The seven-day cumulative precipitation forecast shows much of the Plains will receive a half-inch or less total accumulation between now and February 13. Some parts of Kansas, Oklahoma and Texas – areas where drought already has an ample foothold – are not expected to see any additional rain or snowfall through next Tuesday.
China has sold around 14.2 million bushels of wheat in an auction of state reserves, which was 19.5% of the total amount available for sale.
Ethiopia has issued an international tender to purchase 14.7 million bushels of milling wheat, with a deadline of March 13 and shipment in May.
Japan has offered to purchase around 3.7 million bushels of food-quality wheat from the U.S., Canada and Australia in a regular tender that closes Thursday.
Tunisia purchased 4.6 million bushels of durum wheat from optional origins in a tender that closed earlier on Tuesday.
Taiwan purchased about 2.8 million bushels of milling wheat, sourced from the U.S., in an international tender that closed Tuesday. The grain will be shipped beginning in late March or early April.
Jordan made no purchases in its international tender for 3.7 million bushels of milling wheat that closed earlier on Tuesday.
Preliminary volume estimates were for 133,542 CBOT contracts, down nearly 22% from Monday's final tally of 170,784.
Subscribe to Our Newsletters
Feedstuffs is the news source for animal agriculture
You May Also Like
---