Black Sea uncertainty keeps corn, wheat firm
Black Sea uncertainty keeps corn, wheat firm
Afternoon report: Soybeans slide lower on spillover weakness from cratering energy prices.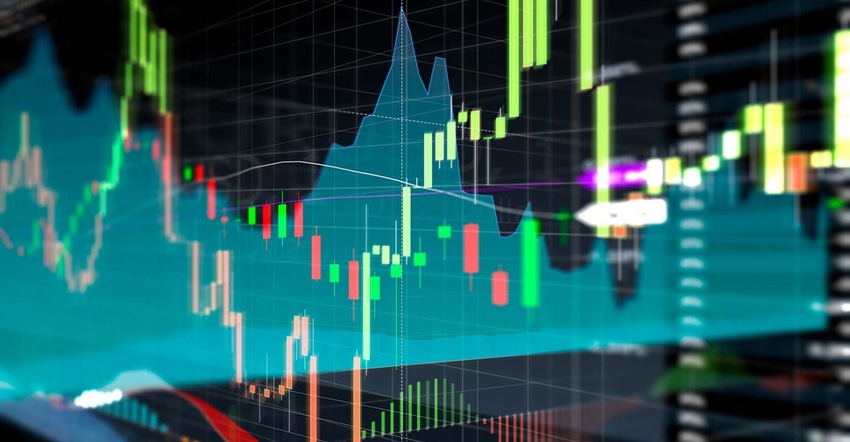 Grain prices were mixed but mostly higher as traders remain watchful over developments in a critical Black Sea shipping deal that is up for extension on Friday. Corn prices made moderate inroads, as did wheat prices, following a round of technical buying today. Soybeans trended moderately lower, in contrast, after getting pinched by spillover weakness from flailing stocks and energy prices.
The Mid-South and Southeast will see another round of rainy weather later this week, with large areas set to receive another 1" or more between Thursday and Sunday, per the latest 72-hour cumulative precipitation map from NOAA. Nearly all of the Midwest and Plains will see at least some measurable moisture during this time. NOAA's latest 8-to-14-day outlook predicts more seasonally wet weather for the central U.S. between March 22 and March 28, with colder-than-normal conditions likely for the Corn Belt.
On Wall St., the Dow sank 343 points lower in afternoon trading to 31,812 on growing concerns about the banking sector after two institutions (Silicon Valley Bank and Signature Bank) collapsed late last week, and amid reports that Credit Suisse is also ailing. Energy futures also saw substantial cuts, with crude oil down more than 5% to $67 per barrel. Diesel dropped 4%, with gasoline down more than 4.5%. The U.S. Dollar firmed considerably.
On Tuesday, commodity funds were net buyers of corn (+5,500), soymeal (+500), soyoil (+1,500) and CBOT wheat (+5,000) contracts on Tuesday. Funds were roughly even when trading soybean contracts yesterday.
Corn
Corn prices waded through a choppy session but stayed in the green on Wednesday, thanks to some net technical buying today. May futures added 4.5 cents to $6.2525, while July futures picked up 1.25 cents to $6.11.
Corn basis bids were mostly steady to firm across the central U.S. on Wednesday after shifting 2 to 10 cents higher at four Midwestern locations. An Iowa processor bucked the overall trend after easing a penny lower today.
Private exporters announced to USDA the sale of 26.3 million bushels of corn for delivery to China during the 2022/23 marketing year, which began September 1.
Ethanol production saw modest gains for the week ending March 10, with a daily average of 1.014 million barrels, up from 1.010 million barrels per day in the prior week, according to the latest data from the U.S. Energy Information Administration, out earlier today. Stocks increased another 4% last week.
Ahead of the next export report from USDA, out Thursday morning and covering the week through March 9, analysts expect the agency to show corn sales ranging between 27.6 million and 66.9 million bushels.
Brazil's Anec is now estimating the country's corn exports will reach 33.3 million bushels in March, which is modestly above the group's prior projection from a week ago. Anec also estimates that the country will export an additional 26.8 million bushels of wheat this month.
The NCAA basketball tournament kicks off this week, and Luke Williams, ag risk management advisor with Advance Trading, is ready for the action to begin. "As a kid growing up, I couldn't wait to see who was in and who was out, filling every line on my bracket just as soon as they announced the tournament teams," he says. "Now several years later my passion for college basketball still exists, but my appreciation for the players and coaches is what has changed. Countless hours of practice, film studying, and strategy planning are spent preparing them for their time under the lights." The same can arguably be said of farming. Williams muses on the subject in greater detail – click here to learn more.
Preliminary volume estimates were for 279,997 contracts, easing slightly below Tuesday's final count of 290,608.
Soybeans
Soybean prices incurred losses of around 0.5% on a round of technical selling partly spurred by spillover weakness from other sectors. Brazil's harvest progress continues to apply seasonal downward pressure as well. May futures dropped 5.5 cents to $14.8825, with July futures down 8.5 cents to $14.7325.
The rest of the soy complex was mixed. Soymeal futures eroded 0.75% lower, while soyoil futures made modest inroads today.
Soybean basis bids firmed 7 cents at an Indiana processor and trended a penny higher at an Ohio elevator while holding steady elsewhere across the central U.S. on Wednesday.
Prior to tomorrow morning's export report from USDA, analysts think the agency will show soybean sales ranging between 3.7 million and 33.1 million bushels for the week ending March 9. Analysts also expect to see soymeal sales ranging between 100,000 and 375,000 metric tons, plus up to 20,000 MT in soyoil sales.
The National Oilseed Processors Association (NOPA) reported that the U.S. soybean crush in February reached 165.414 million bushels. That was down 7.6% from January's tally but 0.2% higher year-over-year. It was also moderately below the average trade guess of 166.060 million bushels. Soyoil stocks eased 1.1% to 1.809 billion pounds through February 28.
Brazil's Anec is expecting a massive amount of soybean exports in March, offering a new estimate of 547.2 million bushels. That's slightly below the group's prior projection from a week ago. Anec also expects Brazilian soymeal exports will reach 2.091 million metric tons this month.
Preliminary volume estimates were for 206,501 contracts, which was moderately above Tuesday's final count to 163,207.
Wheat
Wheat prices tested mild to moderate gains as the deadline for a key Black Sea shipping deal rapidly approaches. May Chicago SRW futures gained 5.25 cents to $7.0150, May Kansas City HRW futures picked up 0.75 cents to $8.1850, and May MGEX spring wheat futures added 2.75 cents to $8.5275.
Ahead of Thursday morning's export report from USDA, analysts expect the agency to show wheat sales ranging between 2.8 million and 23.9 million bushels for the week ending March 9.
The Philippines purchased 1.5 million bushels of animal feed wheat, likely sourced from Australia, in a deal that closed earlier this week. The grain is for shipment in June.
Jordan issued an international tender to purchase up to 4.4 million bushels of milling wheat from optional origins that closes on March 21. The grain is for shipment in September and October.
This marks the ninth year that Nationwide Ag has been spreading awareness of grain bin accidents – most notably, through the gift of more than 260 grain bin rescue tubes to various rural first responders. Farm broadcaster Max Armstrong offers up additional details in today's Farm Progress America – click here to learn more.
Preliminary volume estimates were for 85,494 CBOT contracts, trending slightly below Tuesday's final count of 92,232.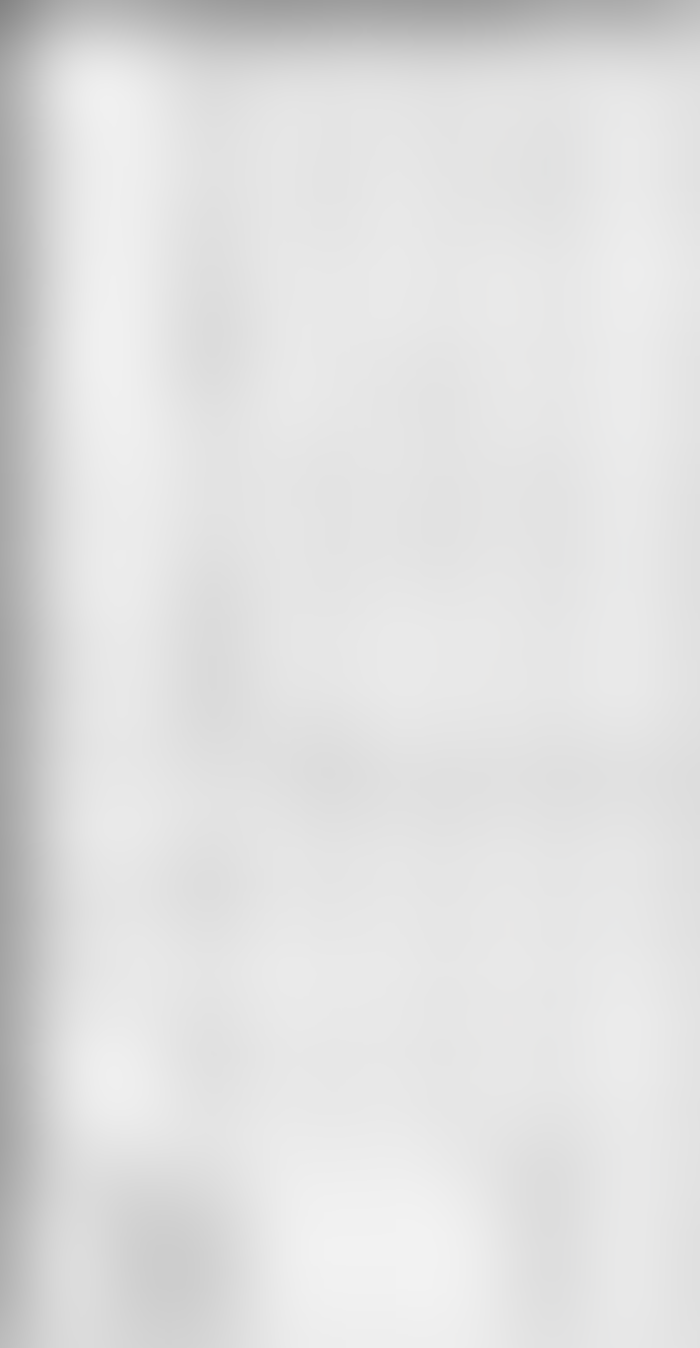 Subscribe to Our Newsletters
Feedstuffs is the news source for animal agriculture
You May Also Like
---