Another big week for soybean exports
Another big week for soybean exports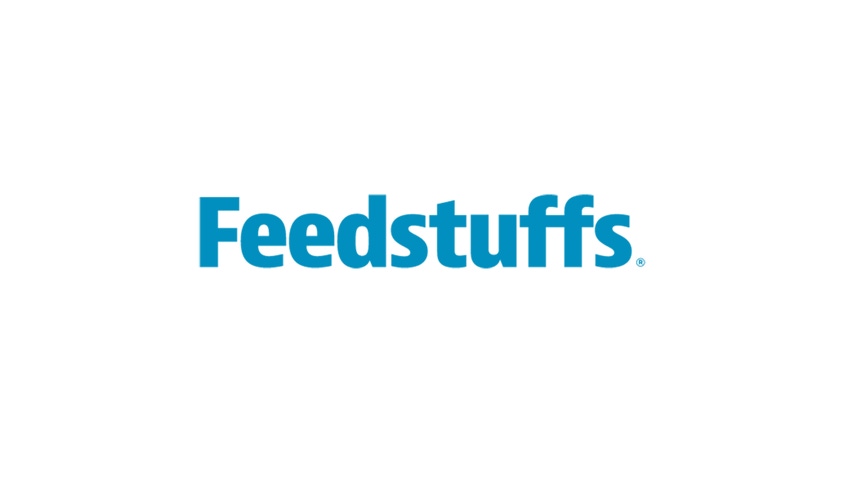 SOYBEANS had another big week in export sales, with new-crop business at nearly 65.8 million bu., up 17% from the previous week, while new-crop corn sales of nearly 1.62 million were up 25% from the previous week (Table), the U.S. Department of Agriculture reported Sept. 11.
"Soybean bookings were even bigger than expected, and there were big expectations after a series of sales announced by USDA under its daily reporting system for large purchases. Year-to-date sales remain at three-year lows — one reason why lower exports are forecasted for the 2015 crop," Bryce Knorr, Farm Futures senior grain analyst, said.
In daily reporting on Friday, USDA said unknown destinations bought 6.61 million bu. of 2015-16 soybeans.
Export sales for corn and soybeans transitioned into the new crop year on Sept. 1, with nearly 56.2 million bu. of corn and 30.2 million bu. of soybeans carried over from the 2014-15 crop year to the current one.
"The shift from one crop year to the next in corn and soybeans always makes some of these numbers look a bit odd, because sales made the previous year but not shipped out are carried over to the next marketing year," Knorr said. "Still, the large carryover book for corn helped improve the total year-to-date sales from what had been a very slow level. Unfortunately, new sales are still running at a tepid pace, because there's still plenty of cheaper corn and feed wheat on the market. That could be a challenge moving forward, especially if the world economic outlook doesn't improve."
In the weekly report, new-crop soybean sales were led by unknown destinations, China and Mexico. New-crop corn sales were led by Colombia, Mexico and South Korea.
Weekly wheat export sales of 10.7 million bu. were up 5% from the previous week, with Vietnam, Mexico, Colombia and Italy as the leading buyers. About 275,550 bu. of 2016-17 wheat was sold to Panama.
"Wheat export sales and shipments are running at five-year lows, despite the big break in prices. Unfortunately, wheat is in a race to the bottom until lower acreage or bad weather slashes world production," Knorr said.
Chicago, Ill., corn, soybean and wheat markets had little reaction to the export numbers shortly after USDA released the report.
Old-crop soybean meal exports of 24,300 metric tons were up from the previous week, with Guatemala, El Salvador and Mexico as the leading buyers. New-crop sales of 128,000 mt were down from the previous week and led by Mexico, Denmark and Canada. Soybean meal's new crop year begins Oct. 1.
Export sales for week ending Sept. 3, million bu.

Trade estimates

% of USDA est. commitments
Crop conditions
The national condition rating for corn as of Sept. 6 was 68% good to excellent, unchanged from the week before; however, corn's condition in top producer Iowa dropped.
Iowa corn slipped two points to 79% good/excellent, its second straight weekly decline, while Ohio dropped one point to 48% good/excellent.
"There were some reports of pressure on corn from disease," Iowa's state report explained.
Illinois and Indiana corn ratings were unchanged, although Indiana's report said some of the crop had struggled.
"Growers checking fields noted cases of poor kernel depth and ear size, the resulting effects of nitrogen deficiency and lack of sunlight at critical times," Indiana's report explained.
Although USDA issues its first national corn harvest report of the season on Sept. 14, some Midwest states last week issued their own, with Illinois reporting its harvest as 2% completed, Missouri 7% done and Indiana stating that some early-planted fields had been harvested.
In soybeans, the national condition rating stayed at 63% good/excellent, although the "excellent" rating slipped a point, while "good" gained one.
Indiana's soybean crop was rated 47% good to excellent, unchanged from a week ago. It said "pod counts thus far have been fewer than previously expected. Overall, there are still concerns about the stress (caused by) the dry spell."
Illinois soybeans stayed at 53% good/excellent, but "excellent" dropped a point to 9%, and "good" gained one to reach 44%.
Nationwide, 96% of soybeans were setting pods versus 99% a year ago and the 99% average, while 18% were dropping leaves versus 11% a year ago and the 16% average.
The spring wheat harvest reached 94% completed versus the 76% average. Top producer North Dakota was at 93% harvested versus the 71% average.
Grain sales
Farmers remained light sellers of new-crop corn and soybeans last week, but grain merchants reported a mild increase in demand from end users for new-crop soybeans sold to the West Coast container market and to Gulf export points.
Illinois corn continued to go by rail to the Southeast poultry and ethanol markets, while Iowa shipped corn to Texas cattle feedlots.
"Everything I have is going to the Southeast. That is the best (corn) market, and it looks like it will be the best market for a while," a central Illinois dealer said.
That dealer also sold new-crop soybeans to a container shipper for delivery to the West Coast and a train for October delivery at the Gulf.
"They lifted the bean basis about a nickel in a week," he said of the Gulf deal.
In Iowa, business was quiet as merchants prepared for harvest. A western Iowa elevator loaded a corn train bound for Texas feedlots, but otherwise, business was slow awaiting harvest, which should start in two to three weeks for corn and in about four weeks for soybeans.
While some corn harvest was under way in central and southern Illinois and southern Indiana, dealers last week said the main thrust of harvest was still a week or more away.
Storms moved through west-central Iowa during the three-day Labor Day weekend and dumped 6-10 in. of rain in some areas, with flash flooding a concern near Des Moines, Iowa, on the Raccoon and Des Moines rivers. Merchants in the area said it was not clear if the storm affected any of the maturing corn and soybeans.
USDA's weekly export inspections put corn, soybean and wheat shipments for the week ended Sept. 3 at 35.2 million bu., 3.43 million bu. and 13.6 million bu., respectively, all down from a week ago.
With a new crop year started Sept. 1, year-to-date shipments for corn are down about 10.25 million bu. from a year ago, while soybean shipments are down about 21.1 million bu. The wheat year is about three months in, and shipments are trailing last year's pace by 61.1 million bu.
Market recap
It was a fairly slow and short week in the crop markets as traders moved to the sidelines ahead of USDA's monthly crop report due on Friday. Trading began last Tuesday after the Labor Day holiday.
Corn and soybean futures were pressured on Wednesday after USDA kept condition ratings unchanged, contrary to trade forecasts for some declines. Corn still eked out small gains that day on ideas that USDA would lower corn production in Friday's report.
Soybeans recovered some of Wednesday's losses by the week's end, also on assumptions of a lower production estimate in Friday's report.
The wheat markets continued to struggle, although higher corn and soybeans late in the week offered some support. Exports continued to disappoint due to ample supplies of lower-cost grain overseas.
Volume:87 Issue:34
Subscribe to Our Newsletters
Feedstuffs is the news source for animal agriculture
You May Also Like
---