Tips to maintain dairy cow feed intake in summer
Tips to maintain dairy cow feed intake in summer
Dairy producers and nutritionists can adjust ration during summer to help limit negative effects of heat stress.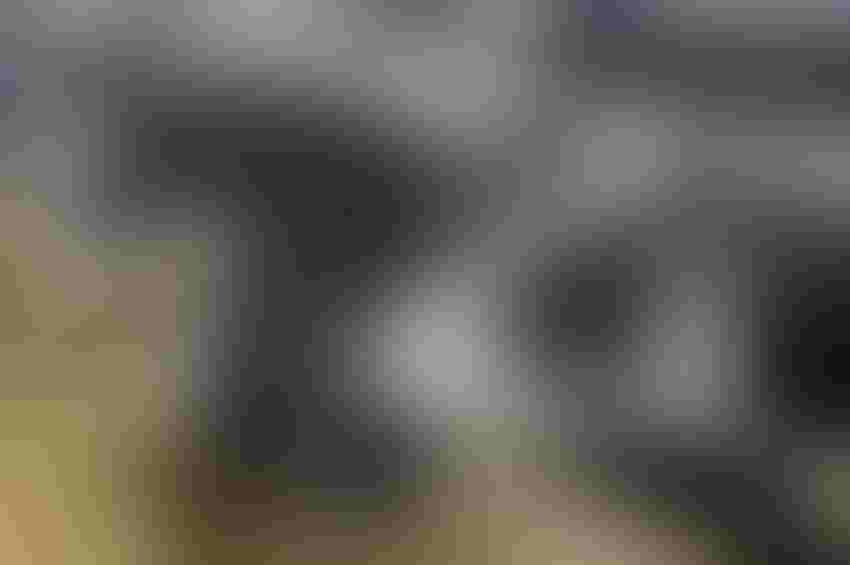 When the temperature rises, dairy producers often see cows' dry matter intake decline. This can be related to sub-acute ruminal acidosis (SARA), which can lead to reduced milk production, according to Lallemand Animal Nutrition.
"In particular, producers should closely look at early-lactation cows once it starts getting hot," said Anthony Hall, technical services — ruminant with Lallemand Animal Nutrition. "This group is affected by heat first, but the stress can take a toll on the whole herd, including dry and transition cows."
Dairy cows under heat stress will sort against the forage in the total mixed ration (TMR). This behavior risks altering the composition of the rumen mat and exposes the cows to SARA.
Together, producers and nutritionists can adjust the ration during the summer to help compensate for the negative effect of heat stress. Typical adjustments include aiming for 18-19% acid detergent fiber and 25-28% neutral detergent fiber. In addition, the diet should pack more energy to compensate for declines in intake, Hall recommended.
"A balanced ration can help limit the negative effects of heat stress on milk production," Hall said. "Also, transitioning the feeding schedule from once daily to twice daily can help maximize intakes. Ideally, more of the TMR allocation (should be) offered at the coolest part of the day — for example, 8 p.m. to 8 a.m. It's imperative: The forage component cannot be sorted out, and regular TMR push-ups to encourage TMR access and intakes are a must."
In addition, increasing the availability of water, shade, airflow and misters can help reduce the effect of heat on cattle. Yet, even with these changes, heat stress can still impair rumen function.
SARA is a common result of this impaired rumen function. The condition occurs when the rumen environment is below a pH of 5.8 for three hours or more during a 24-hour period. Adding an active dry yeast probiotic — like Saccharomyces cerevisiae CNCM I-1077 — can improve rumen function and increase fiber digestion in lactating dairy cows, Hall noted.
Research conducted at the University of Florida on lactating dairy cows has shown that S. cerevisiae CNCM I-1077 improved rumen pH compared to control cows during heat stress conditions. In addition, cows supplemented with S. cerevisiae CNCM I-1077 had higher milk protein yield and 7.2% improved feed efficiency compared to cows that were not supplemented.
"When heat stress occurs, normal rumen function is disrupted. This worsens the already significant effects of heat stress in dairy cattle," Hall said. "Maintaining peak rumen function can help cattle continue performing well, even under heat stress conditions where feed intake is decreased."
Subscribe to Our Newsletters
Feedstuffs is the news source for animal agriculture
You May Also Like
---