There's an easy way to improve dry matter analysis
There's an easy way to improve dry matter analysis
Introducing SCiO Cup. See the way the world's fastest lab-grade dry matter analyzer can transform any dairy operation.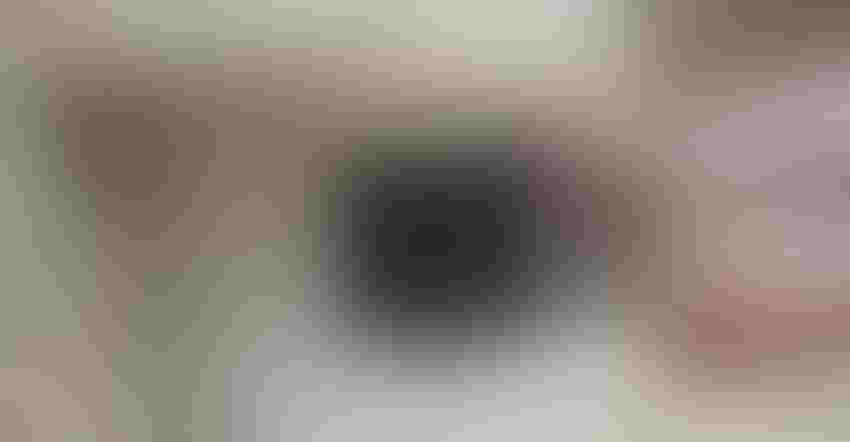 Would you rather find a quarter or a twenty in an old coat pocket? Would you rather get a C or an A on the final exam?
Would you rather wait hours or seconds for crucial information?
Some decisions are just that easy. Which is precisely the effect Consumer Physics set out to create when they built SCiO Cup, a unique and revolutionary dry matter analyzer.
Feed analysis is vital for dairy producers to get the most out of their resources. But common analysis methods are not always the most efficient. Traditional options can take hours (or days) and cannot account for changes in the weather or environment.
There's another option now --SCiO Cup. It's easy-to-use, portable, intuitive and works anywhere on the farm. It empowers producers to improve feed efficiency with real-time, evidence-based decisions. Here's how:
Working at the speed of modern life
10 seconds or less. That's all you need. No more waiting to make a ration decision. No more working off outdated data. SCiO Cup delivers actionable information at the click of a button.
It's the world's fastest dry-matter analyzer. And it's the easiest way to ensure that your herd is receiving a balanced ration for productivity and performance -- and you aren't wasting feed -- every day.
More tests for more accuracy
Of course, all the speed in the world doesn't make a difference if accuracy is sacrificed. But SCiO Cup is equipped with lab-grade NIR analysis which gives you the same quality analysis in a fraction of the time.
Even better, SCiO Cup actually improves accuracy by letting you easily test a large swath of samples providing a better representation of the actual dry matter you have in your pile. As you test, you can adjust rations to improve feed efficiency (and your operation's bottom line).
Knowledge anytime, anywhere
How does SCiO Cup deliver accurate testing results so quickly? In combination with the SCiO Cup app. You can analyze dry matter right in the field and have all the answers you need right on your phone or tablet. It's easy to share with your nutritionist too, allowing for ration adjustments to be made in real time. And for the long run, history and results are tracked so you can refine your process day after day, year after year. With knowledge right at your fingertips, optimizing your operation is as easy as tapping a button.
In short, there's an easier way
Dry matter analysis doesn't have to take hours. With fast, accurate testing possible at any time, anywhere, you can ensure ration accuracy and efficiency for your herd. SCiO Cup has already found a home among market leaders because of the new possibilities it offers. See how SCiO Cup can transform your operation.
Subscribe to Our Newsletters
Feedstuffs is the news source for animal agriculture
You May Also Like
---