Role of oxidative stress on vaccine response in dairy calves to be explored
Role of oxidative stress on vaccine response in dairy calves to be explored
Awarded research to increase dairy farm profitability and decrease antimicrobial use.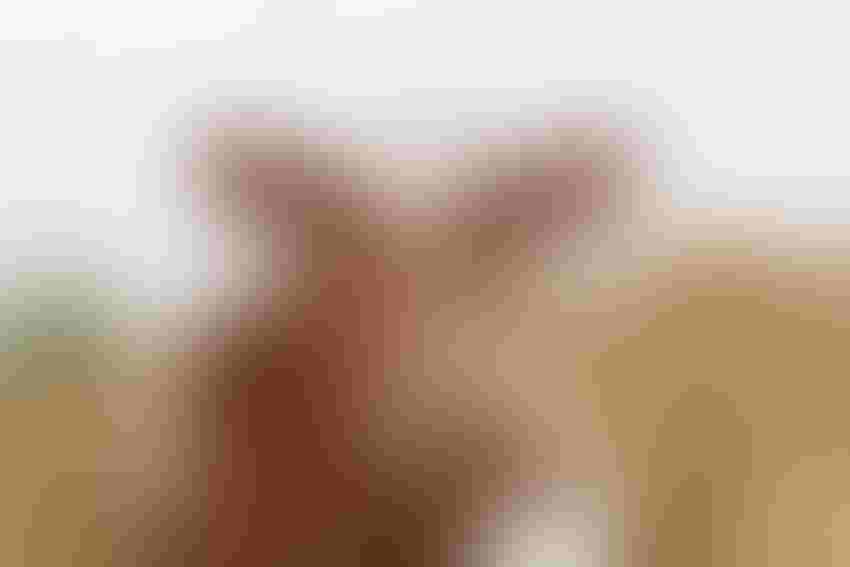 EbertStudios/iStock/Thinkstock.
Dr. Ángel Abuelo at the Michigan State University College of Veterinary Medicine has been awarded for his latest research proposal "Impact of oxidative stress on vaccine responses in neonatal dairy calves," which is aimed at increasing profitability and decreasing the use of antimicrobials on dairy farms.
Abuelo is working with co-principal investigator Dr. Lorraine Sordillo, Meadow Brook chair in farm animal health and well-being for the college's department of large animal clinical sciences. The award, which is for $500,000 throughout four years, comes from the Agriculture & Food Research Initiative of the U.S. Department of Agriculture's National Institute of Food & Agriculture.
In the U.S., the average mortality rate for dairy calves fluctuates between 6% and 10%; most of those deaths occur during the first 60 days of life, and 80% are due to infectious diseases, Michigan State said. However, vaccinations aren't effective in calves that young because their immune systems aren't developed enough.
Oxidative stress is part of that problem. Oxidative stress causes immune cells to degrade, which contributes to a reduced immune system response. The university said Abuelo's research will introduce antioxidants in an effort to reduce oxidization. This would leave lymphocytes intact and allow the immune system to bolster and be responsive to vaccinations sooner than later. This would reduce the number of sick calves, which will eliminate cattle replacement for dairy producers and reduce the amount of antimicrobials necessary to treat diseases.
Abuelo's research will begin with an in vivo study with the goal of identifying new management practices that call for feed with higher levels of some antioxidants for calves.
Subscribe to Our Newsletters
Feedstuffs is the news source for animal agriculture
You May Also Like
---