New alternative to whey proteins in calf milk replacers
New alternative to whey proteins in calf milk replacers
Spray-dried plasma protein, supplemented with amino acids threonine and isoleucine, may be a near-ideal replacement for whey in calf milk replacers.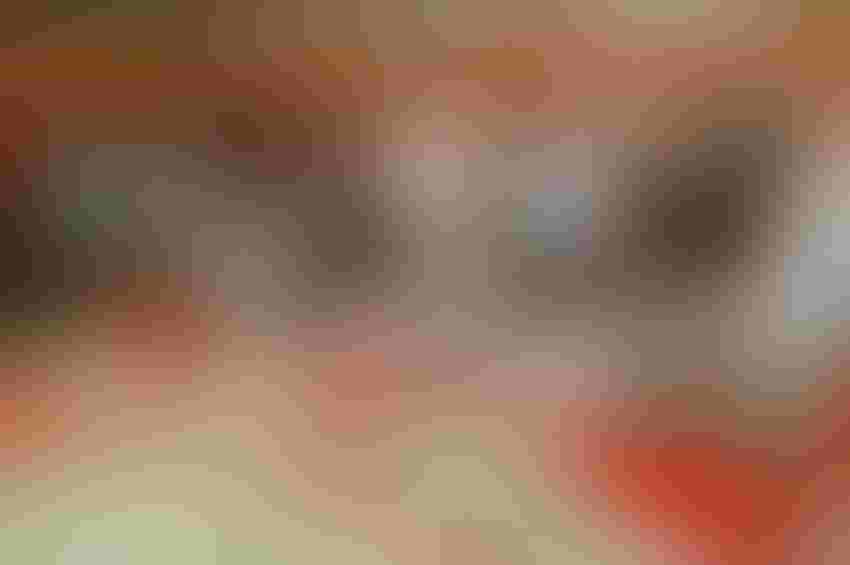 A lot of whey protein can be found on supermarket shelves these days. The high-protein, low-carb diet trend has been highly profitable for cheese makers and whey processors, who once used the cheese byproduct as fertilizer or in animal feed.
With more whey going to the human market, animal feed manufacturers are looking for alternative protein sources that maintain animal health while saving costs.
"Since whey protein is the major milk component that goes into milk replacers, it's the most expensive nutrient ingredient in the formula. There's long been a search to find alternatives that the very young calf can tolerate and grow well on without allergy problems or poor digestibility," said Jim Drackley, dairy nutritionist in the University of Illinois department of animal sciences.
In a recent study, Drackley and graduate student Sarah Morrison may have found a near-ideal replacement for whey in calf milk replacers: spray-dried plasma protein, supplemented with amino acids threonine and isoleucine.
"In previous studies, we've found plasma protein is well tolerated when replacing up to a third or a half of the whey protein in milk replacers. There are some limitations in the amino acid profile relative to the ideal protein, though. We wanted to see if we could improve performance by adding those back," he explained.
The research team fed milk replacer to preweaned calves from birth to eight weeks. Calves were either fed standard whey-based milk replacer with methionine, or milk replacer with methionine and a portion of the whey replaced with plasma protein (5% or 10%). In addition to methionine, half of the plasma protein formulations were also supplemented with threonine and isoleucine.
Over the eight-week study, the calves were evaluated for growth and health status. Overall, calves that were fed plasma protein plus the amino acids did just as well as those that were fed standard milk replacer. Without threonine and isoleucine, however, calves that received the higher level of plasma protein did not perform as well.
The results indicate that plasma protein can be used to replace a large portion of whey in milk replacers as long as the amino acid profile is maintained similar to whey proteins. This is good news for those looking to cut costs on farm.
"Plasma protein is more expensive than some other sources like soy proteins, but it can be economical compared to whey," Drackley said.
The benefits of plasma proteins don't end there. Drackley pointed to health improvements in the calves that were fed the plasma diets, including lowered rates of diarrhea.
"Plasma proteins contain immunoglobulins that have positive effects on the immune system and antimicrobial effects in the animal. The spray-drying process preserves those so they still have some activity in the digestive tract," he said.
The article, "Amino Acid Supplementation of Calf Milk Replacers Containing Plasma Protein," was published in the Journal of Dairy Science.
Subscribe to Our Newsletters
Feedstuffs is the news source for animal agriculture
You May Also Like
---