N&H TOPLINE: Dairy farmers should rethink cows' curfew
N&H TOPLINE: Dairy farmers should rethink cows' curfew
Dairy researchers in Canada examine cow housing and feeding behaviors in efforts to improve cow comfort.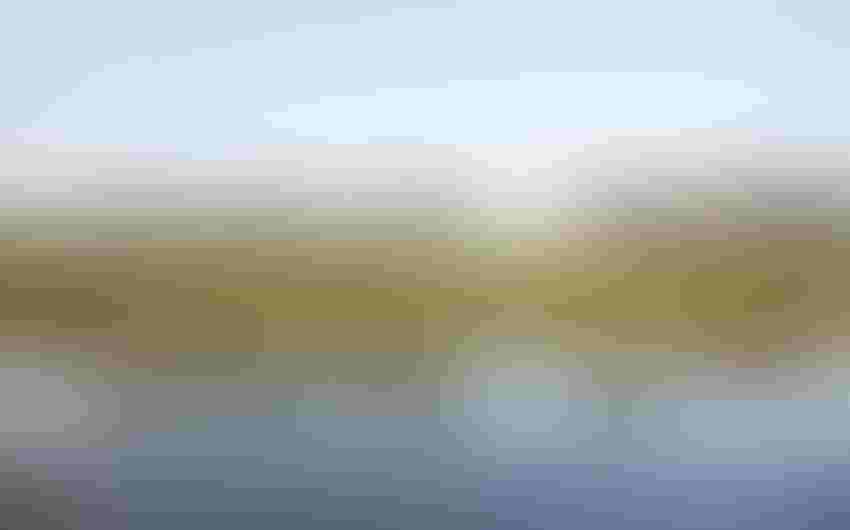 ahavelaar/iStock/Thinkstock
Dairy cows housed indoors want to break curfew and roam free, according to new research from the University of British Columbia (UBC) published in Scientific Reports.
The study measured how much work dairy cows will do to access pasture by pushing on a weighted gate. The cows worked hard to access pasture, especially at night. As a comparison, the researchers also measured how much weight the cows would push to access their regular feed when kept indoors; cows worked just as hard to go outside as they did to access fresh feed when they were hungry.
"Our findings show cows are highly motivated to be outside," said the study's lead author Marina von Keyserlingk, an animal welfare professor in the UBC faculty of land and food systems.
Von Keyserlingk said many dairy cows in Canada, the U.S. and other parts of the world are housed exclusively indoors. Indoor housing may meet the cow's basic needs for food, water, hygiene and shelter, but it does not allow the cow to engage in natural behaviors.
"Improving the cow's quality of life is obviously important for the animal, but it's also important for the people involved, including the farmers that care for them and the consumers who buy dairy products," co-author and UBC animal welfare professor Dan Weary said.
The researchers said their results support previous research findings that the public opinion is that providing a good life for cattle involves access to outdoor grazing.
The study, "Dairy Cows Value Access to Pasture as Highly as Fresh Feed," was published in Scientific Reports.
The work was funded by the Natural Sciences & Engineering Research Council of Canada (NSERC) and industry contributions from Dairy Farmers of Canada, British Columbia Dairy Assn., Westgen Endowment Fund, Intervet Canada Corp., Zoetis, BC Cattle Industry Development Fund, Alberta Milk, Valacta and CanWest DHI.
Making better milk
Elsewhere in Canada, University of Guelph researcher Trevor DeVries is helping dairy farmers improve cow health and enhance the nutritional quality of milk through understanding their cows' feeding behavior.
DeVries is the Canada research chair in dairy cattle behavior and welfare and associate professor in the university's animal biosciences department.
DeVries said his research is focused on factors that influence cows' feeding behavior "and the consequences of that behavior."
"We're looking at how we can alter the way that cows consume their feed through dietary and feeding management manipulations and through changes in housing or environmental conditions," he added. "We're looking at how those factors influence how, when and what cows eat."
His research — primarily funded by the Ontario Ministry of Agriculture, Food & Rural Affairs/University of Guelph Partnership, NSERC and the Dairy Farmers of Canada — looks at how cows' feeding behavior translates into milk production and quality. This includes how efficiently the milk is produced as well as milk quality, particularly nutritional composition.
DeVries' work has tremendous animal welfare benefits. He said researchers typically think about animal welfare in three areas: (1) animal health and production, (2) the animal's affective state (pain, pleasure, distress) and (3) the animal's ability to express natural behavior.
"A lot of our research is definitely focused on looking to try to identify intake patterns that are conducive to good health, behavior and also production," he explained.
In a nutshell, DeVries said he and his research team are striving to identify feeding, nutritional and housing practices that contribute to top-notch milk production and animal health. He said the team is also always considering "what's good from the animals' perspective — what they are motivated to do from a behavioral perspective."
The idea is to highlight practices that are beneficial for both dairy farmers and milk product consumers. For dairy farmers, this means practices that are good from a production and cow health standpoint.
"If we do that, we're going to make milk efficiently, and we're going to reduce the costs associated with cows' health concerns," he said, noting that this should have a positive impact on the dairy industry.
At the same time, "we're also trying to identify factors that are good for the cow's welfare, which we know is playing a larger role in terms of the consumer's perception of food animal products," he said.
Subscribe to Our Newsletters
Feedstuffs is the news source for animal agriculture
You May Also Like
---