FDA prioritizing review to modernize dairy labeling
FDA prioritizing review to modernize dairy labeling
Agency seeks greater clarity to avoid consumer confusion.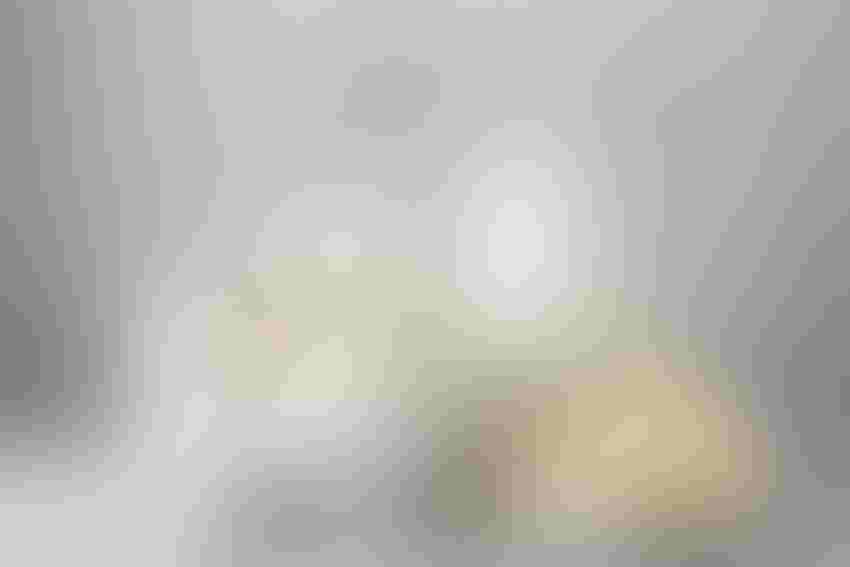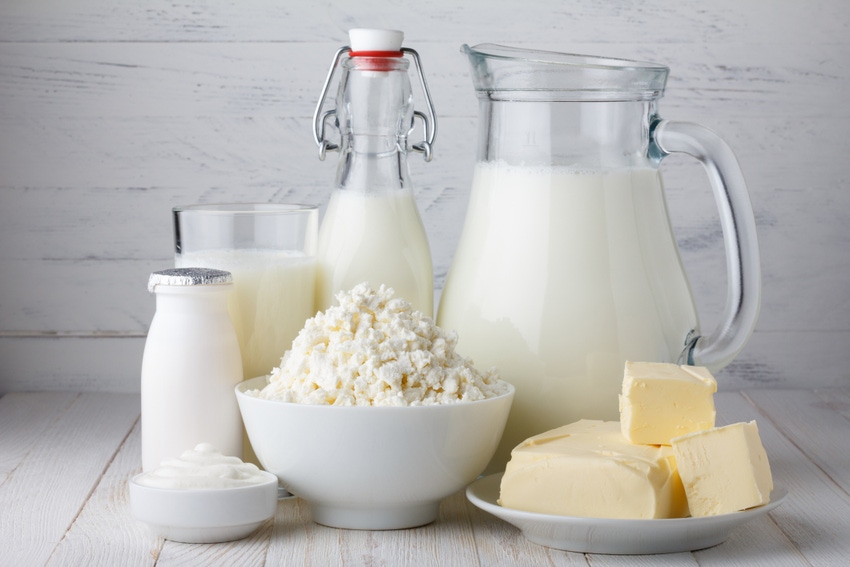 nevodka/iStock/Thinkstock
Dairy industry proponents rejoiced this week after Food & Drug Administration Commissioner Dr. Scott Gottlieb announced July 27 that the agency is starting the process of reviewing and modernizing standards of identity for dairy products -- a process that will include increased scrutiny of the wide variety of plant-based products imitating standardized dairy foods.
Gottlieb noted that "greater clarity" is needed on the wide variety of plant-based foods that are being positioned in the marketplace as substitutes for standardized dairy products.
"Many plant-based foods use traditional dairy terms (e.g., milk, yogurt, cheese) in the name of the product," he explained. "However, these alternative products are not the food that has been standardized under the name 'milk' and that has been known to the American public as 'milk' long before the 1938 Federal Food, Drug & Cosmetic Act (FD&C Act) was established."
Additionally, he said some of these products can vary widely in nutritional content compared to traditional milk. "We intend to look at these differences in relation to potential public health consequences. There are reports that indicate this issue needs examination," he explained.
For example, Gottlieb said case reports show that feeding young children rice-based beverages has resulted in a disease called kwashiorkor, a form of severe protein malnutrition. A separate case reported a toddler being diagnosed with rickets -- a disease caused by vitamin D deficiency -- after parents fed soy milk. 
"Because these dairy alternative products are often popularly referred to as 'milk,' we intend to look at whether parents may erroneously assume that plant-based beverages' nutritional contents are similar to those of cow's milk, despite the fact that some of these products contain only a fraction of the protein or other nutrients found in cow's milk," he said.
Such public health concerns are one of the reasons the agency is prioritizing the effort, Gottelieb said.
"We will not be doing this in a vacuum. We're going to have an active public process for reviewing our standard and how consumers understand the use of terms like milk on both animal-derived and plant-based products. We want to see if the nutritional characteristics and other differences between these products are well-understood by consumers when making dietary choices for themselves and their families," he said.
Further, FDA is actively looking at how it has been enforcing the FD&C Act with respect to food names.
"We recognize that, as a regulatory agency, it's not appropriate to unilaterally change our regulatory approach if we have a history of non-enforcement. We also need to closely consider the potential First Amendment issues related to the different uses of these terms," he explained.
Public input sought
According to Gottelieb, work began this week by gathering stakeholder feedback at FDA's Nutrition Innovation Strategy Public Meeting.
"We encourage all interested stakeholders to continue to submit comments to the docket for this meeting," he said. "We'll be reviewing the information gathered and posting an additional request for information, likely in the late summer or early fall, with a specific set of questions pertaining to consumer awareness and understanding of the use of milk and other dairy terms on plant-based alternatives, with a focus on nutritional impact."
The feedback received will help inform a revisiting of FDA policy for these terms, he said, adding, "Over the next year, we will be looking at next steps, which will likely include issuing guidance for industry and a new compliance policy outlining our enforcement approach."
In the meantime, Gottelieb said FDA will continue to take action on misleading labels, especially when nutrition and, therefore, public health may be at risk.
"While dairy has received a lot of attention, there are many other standards of identity that need to be revisited and potentially modernized. After all, there are nearly 300 of these standards of identity on our books, some of which were created in my grandparents' generation."
Dairy industry elated
Gottelieb's announcement drew praise from numerous dairy industry stakeholders that have been pushing for modernized standards and stricter labeling for years.
During the Nutrition Innovation Strategy Public Meeting, Cary Frye, International Dairy Foods Assn. senior vice president of regulatory affairs, said an update was not only necessary but long overdue.
"These standards are significantly outdated and stand in the way of using new technologies, new ingredients, novel processes and innovation for dairy foods," Frye said. "The dairy industry has filed citizen petitions requesting modernization of the yogurt standards that have been pending for 16 years and has also petitioned to amend the cheese standards to allow for the use of milk filtration almost 20 years ago."
The National Milk Producers Federation also praised the development. NMPF president and chief executive officer Jim Mulhern said the group is pleased that FDA "'has finally recognized the need to increase its scrutiny of plant-based products imitating standardized dairy foods." He added that Gottlieb's statement "echoes our long-standing public health concerns regarding nutritional deficiencies in plant-based foods bearing the term 'milk.'"
Mulhern said NMPF is encouraged by FDA's recognition that standards of identity also verify that a food must possess a "basic nature" and measure of expectation to earn the use of the standardized name.
"We applaud Commissioner Gottlieb's assertion that FDA will take regulatory action against products bearing misleading labels. Our hope is that such regulatory actions will begin promptly and not be further delayed by the announced dairy standards review process," he added.
FarmFirst Dairy Cooperative, which represents farmers in Wisconsin, Minnesota, South Dakota, Michigan, Iowa, Illinois and Indiana, said it was encouraged by the announcement but also strongly recommends that FDA enforce current definitions for not only milk but also cheese, yogurt and ice cream.
"Consumers may understand that plant-based products do not come from cows. However, by including the word milk on the labels of these imitation products, consumers are led to believe these plant-based foods have the same level of nutrition as traditional dairy products, which is not the case. Unfortunately, this assumption has harmed children, as there have been reports of children suffering from severe protein and vitamin D deficiencies," FarmFirst Dairy said.
Subscribe to Our Newsletters
Feedstuffs is the news source for animal agriculture
You May Also Like
---