Aging U.S. population to alter dairy consumption trends
Aging U.S. population to alter dairy consumption trends
Report says U.S. dairy should easily meet future domestic consumption levels.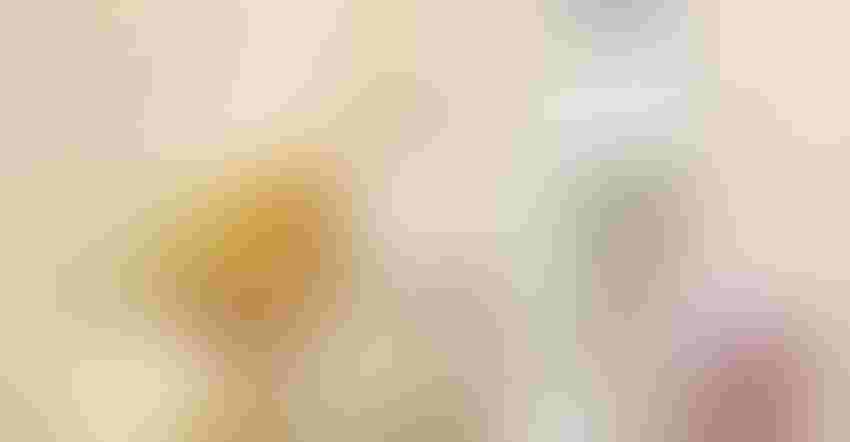 In the coming decades, there will be more older Americans than children, and population growth will be driven more by immigration than by natural rate. A new report from economic firm Terrain explores how these long-term U.S. demographic trends can have an influence on dairy herd genetic decisions happening now.
The report explains that as consumers age, they become interested in maintaining health and enjoying retirement seek out healthy-aging products and nutrition shakes as well as the occasional ice cream.
"As demographic makeup changes, the product mix in the U.S. will change, and with it, the demand for dairy components like milk fat and skim solids," noted Terrain's senior dairy analyst Ben Laine.
One example of a potential change is in pizza consumption. The report explains that nearly 25% of cheese consumed in the U.S. is in the form of pizza but that pizza consumers aren't distributed evenly across age groups. The strongest demographic for pizza demand is 6- to 19-year-old males but only 5-6% of adults over 60 years old consume pizza on a given day. "An aging population, therefore, may not be a favorable scenario for pizza demand."
Laine said the U.S. dairy industry has evolved over time to match consumer demands. Will this be the case moving forward?
The report relays that fat content of U.S. farm milk averaged between about 3.6% to 3.7% through 2010. In 2010 fat content began to climb, chasing higher value driven by strong butter and cheese markets. Since then, fat tests of farm milk rose from 3.65% in 2010 to 4.01% in 2021. This upward trajectory has continued into 2022 as butter prices soared to record highs, Laine noted.
Skim solids content has also climbed but more gradually. Still, demand for skim solids is expected to flatline, creating a need for export market growth.
Since skim solids content makes up more than 90% of total exported milk solids, Laine said increasing exports is the clearest path to relieving the future market of extra skim. However, he said a projected overhang of product could still weigh on the market.
The U.S. will have opportunities to gain market share in the global export market as other competing countries face regulatory challenges. Further, populations in export destination markets will also see growth, although Laine said they may also have demographic shifts.
Planning for the future
The report explains that supply and demand trends as well as the impact that a changing U.S. population will have on demand provides a starting point for the U.S. dairy industry to prepare for the future.
"If genetic progress and efficiency in per-cow milk production maintain their current paths, we will be able to meet and exceed the demand for components without adding additional cows to the U.S. herd," Laine noted. "This has positive sustainability implications and means that expansion will likely be driven by consolidation and efficiency as opposed to herd size growth."
While month-to-month volatility driven by near-term demand factors and weather is still expected, Laine said longer-term trends toward greater milk fat demand are worth considering for herd genetics and long-term marketing plans.
Subscribe to Our Newsletters
Feedstuffs is the news source for animal agriculture
You May Also Like
---